Top 10 Stunning Heirloom Engagement Rings
Article by MiaDonna
A good ring lasts a lifetime – an exceptional ring lasts for generations. Choose a classically timeless style that will not only look as though it has already been in your family for years, but will let you create a tradition of your own.
These are our top 10 heirloom engagement rings.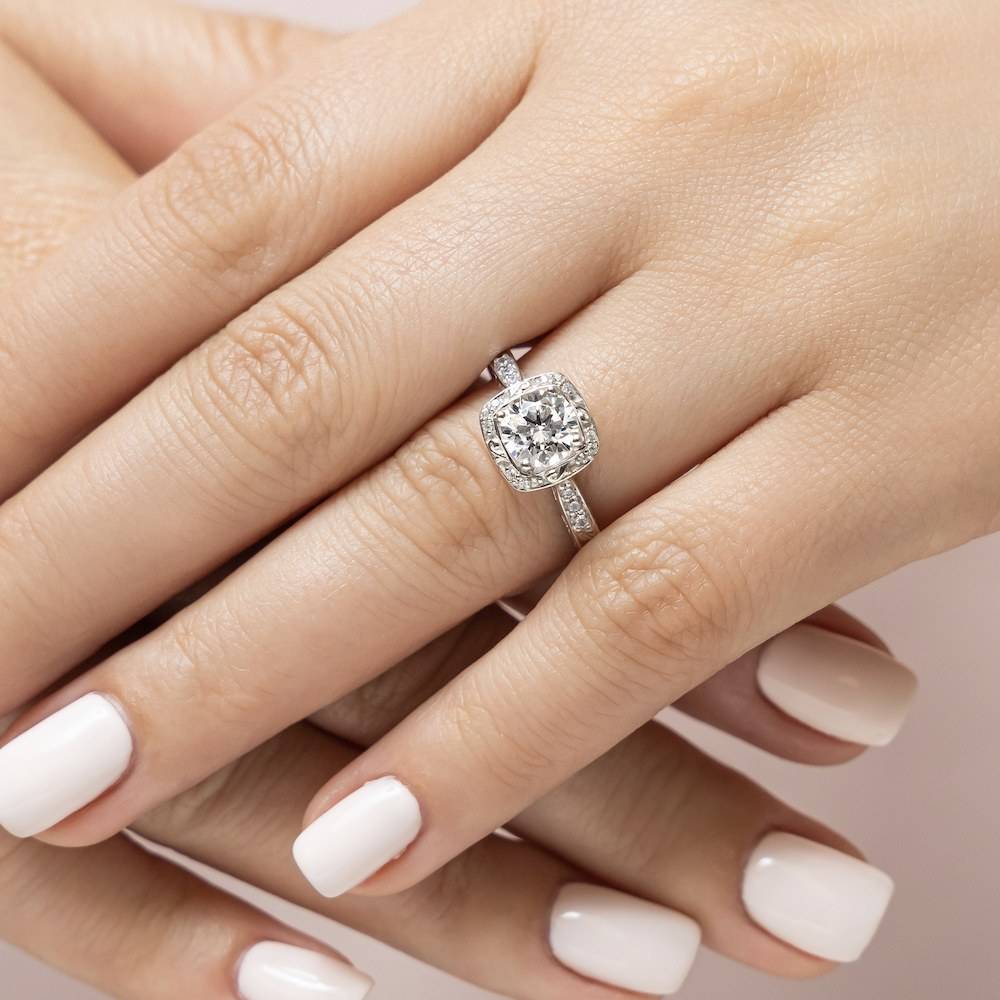 This vintage-style engagement ring features a unique cushion shaped halo of intricate Lab Grown Diamonds that extend down the band. Incredibly eye-catching and elegant, this ageless ring is the perfect accessory to keep in your family for generations.
Isabella Vintage Halo Engagement Ring
Customize the Flora Vintage Engagement Ring to suit your partner's favorite colors and desires. Select a center stone of your choice and see it surrounded by gorgeous Lab Grown Diamonds, presented on a classically simple, smooth wedding band.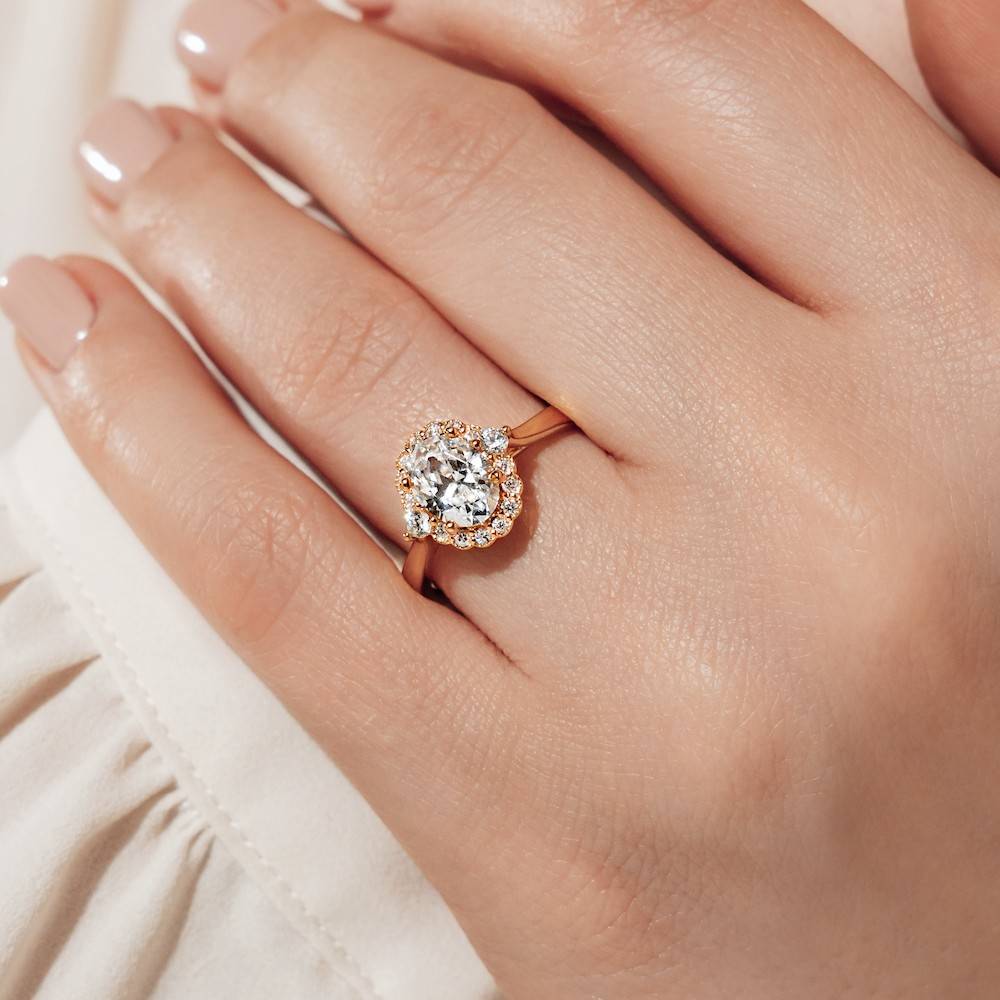 Blending milgrain details with dainty features, the Zoe Halo Engagement Ring really stands out! Add a touch of nature to your engagement with this ring that mimics the beauty of a flower with Lab Grown Diamonds accenting your chosen center stone.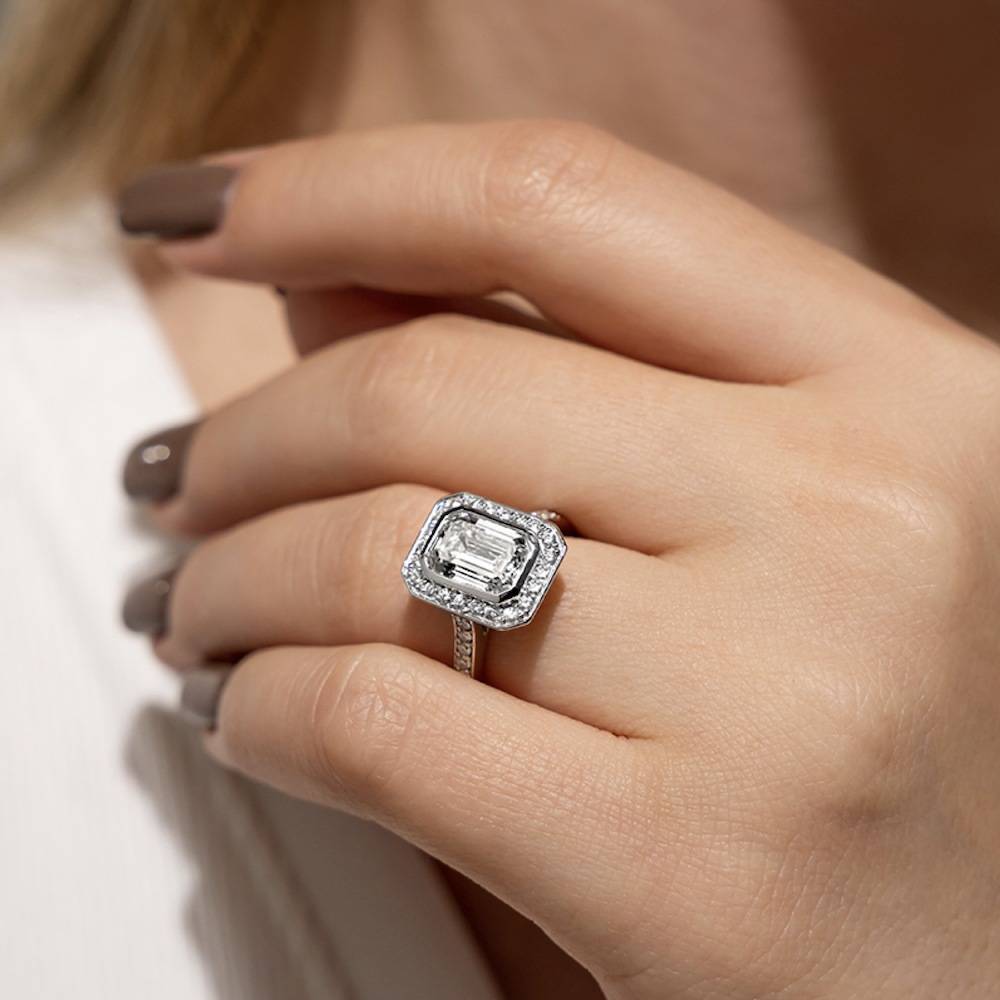 What better engagement ring to choose as your forever piece of jewelry than the Heirloom Engagement Ring itself? Inspired by "Tiffany & Co. – Legacy," this ring has a timeless halo of sparkling Lab Grown Diamonds in a squared-off shape, encompassing your center stone of choice.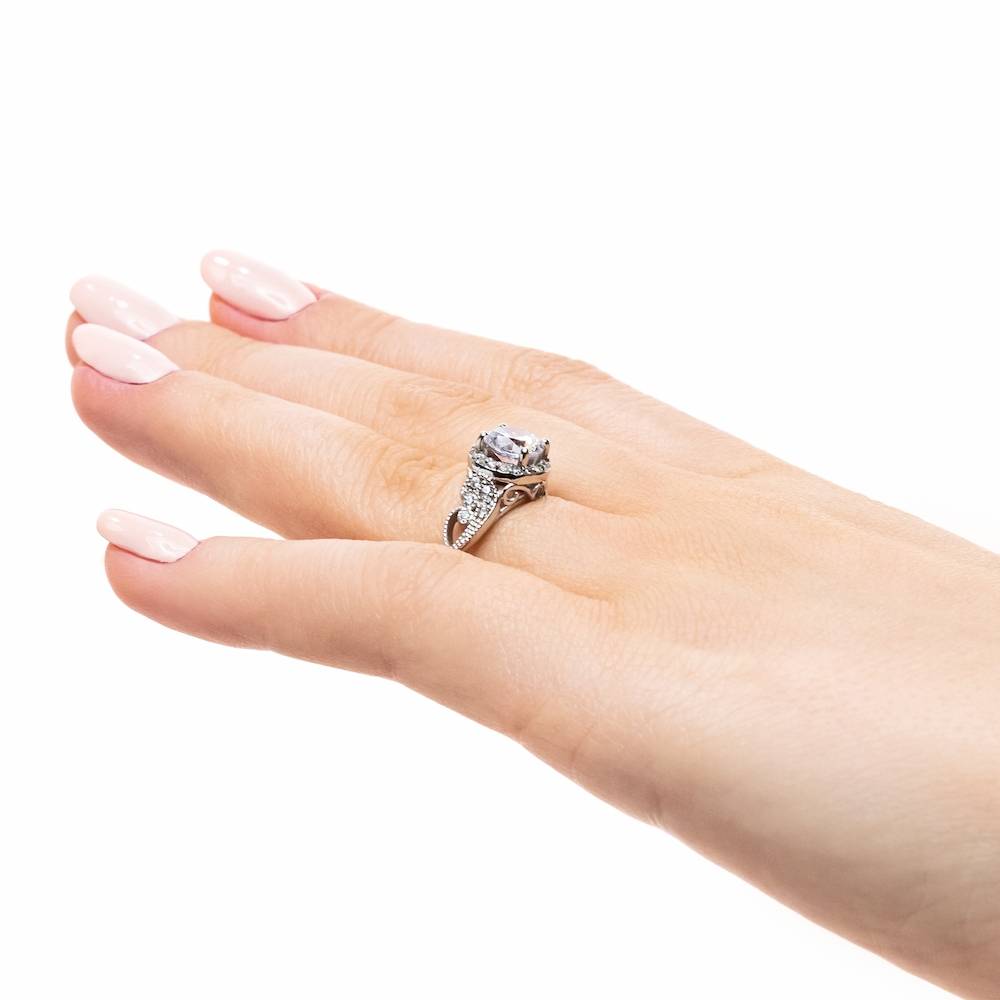 With an ornate two-tone band intertwining with grace, the Stark is a majestic engagement ring that will make a lasting impression. Create an eternal tradition with this stunning ring for your fianceé-to-be, as well as your future family.
Stark Two Tone Engagement Ring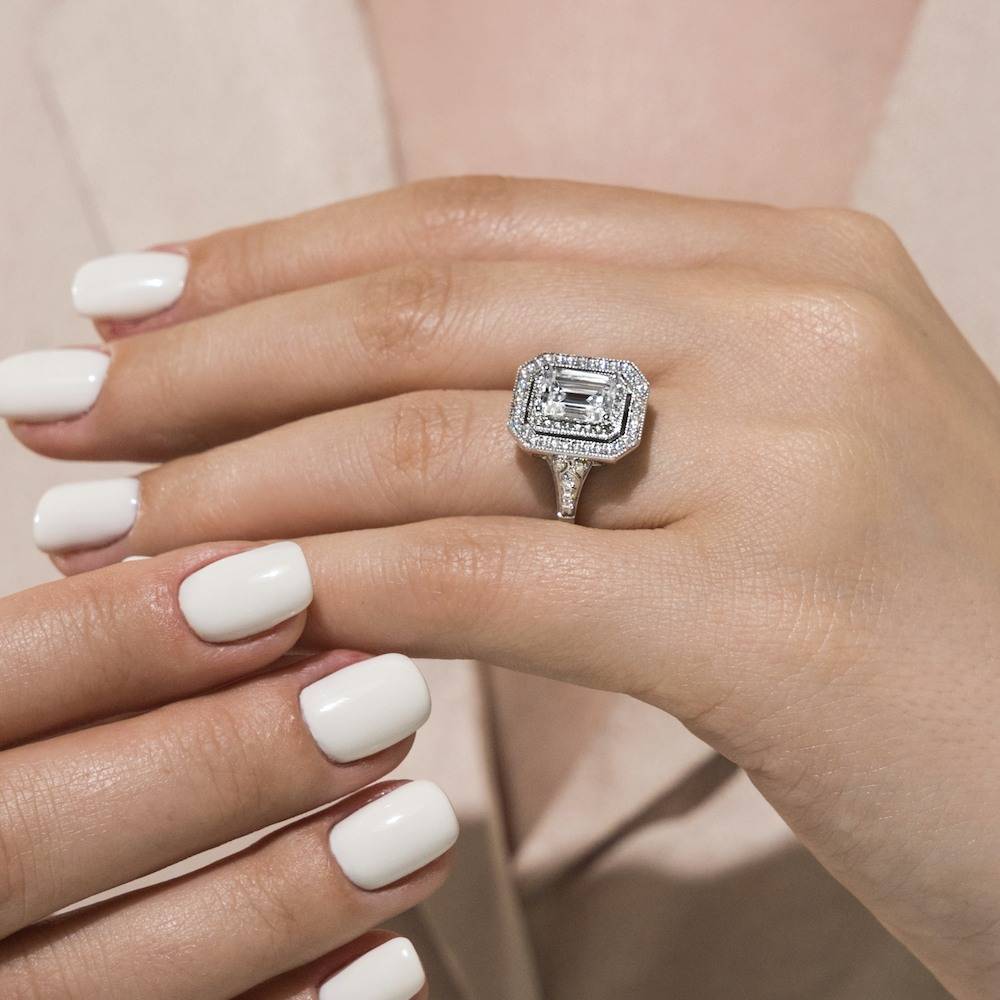 Featuring an emerald cut center stone of your choice surrounded by a double halo of Lab Grown Diamonds, the Charm Engagement Ring is a hand-carved work of art. Make an impression that will last for generations to come through this radiant symbol of your family's love.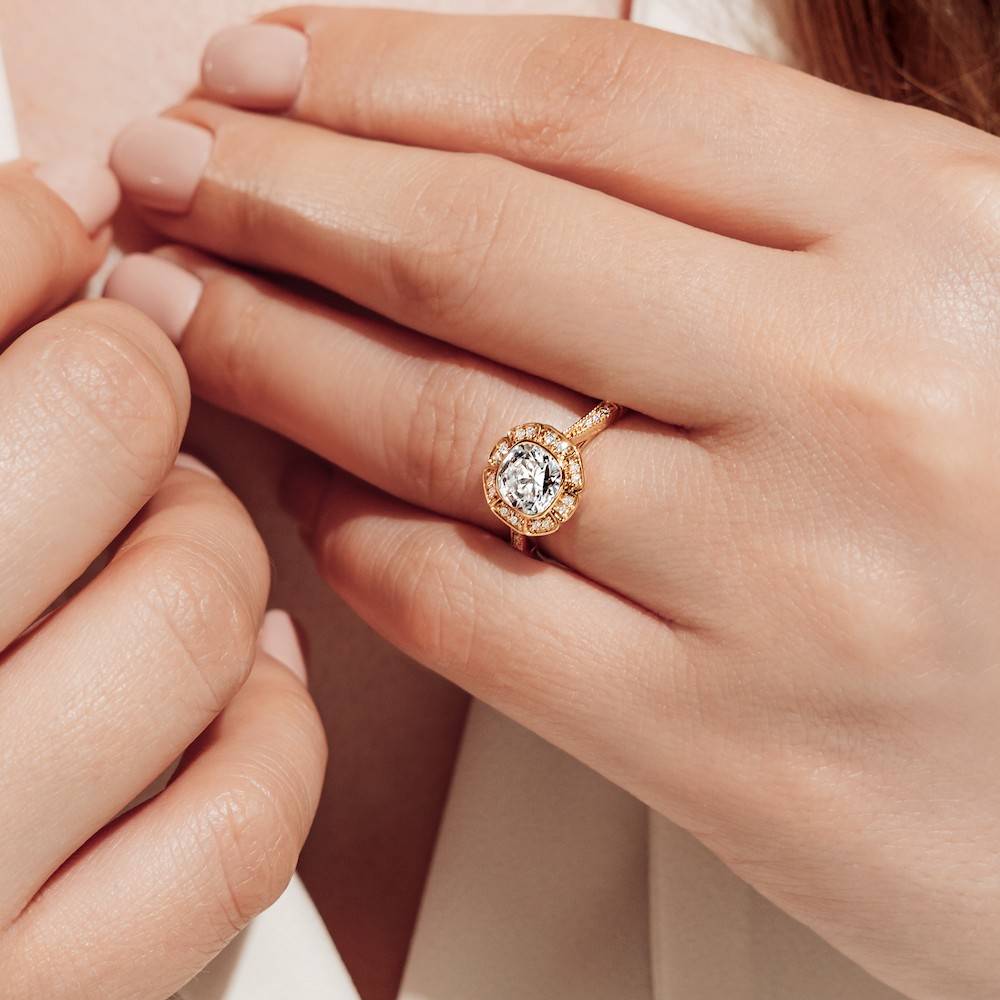 Choose the Ivy Antique Halo Engagement Ring for a truly classic piece of jewelry. With an aesthetic blend of precious metal and a channel set floral halo filled with Lab Grown Diamonds, this breathtaking ring will perfectly adorn the finger of your one true love, forever and always.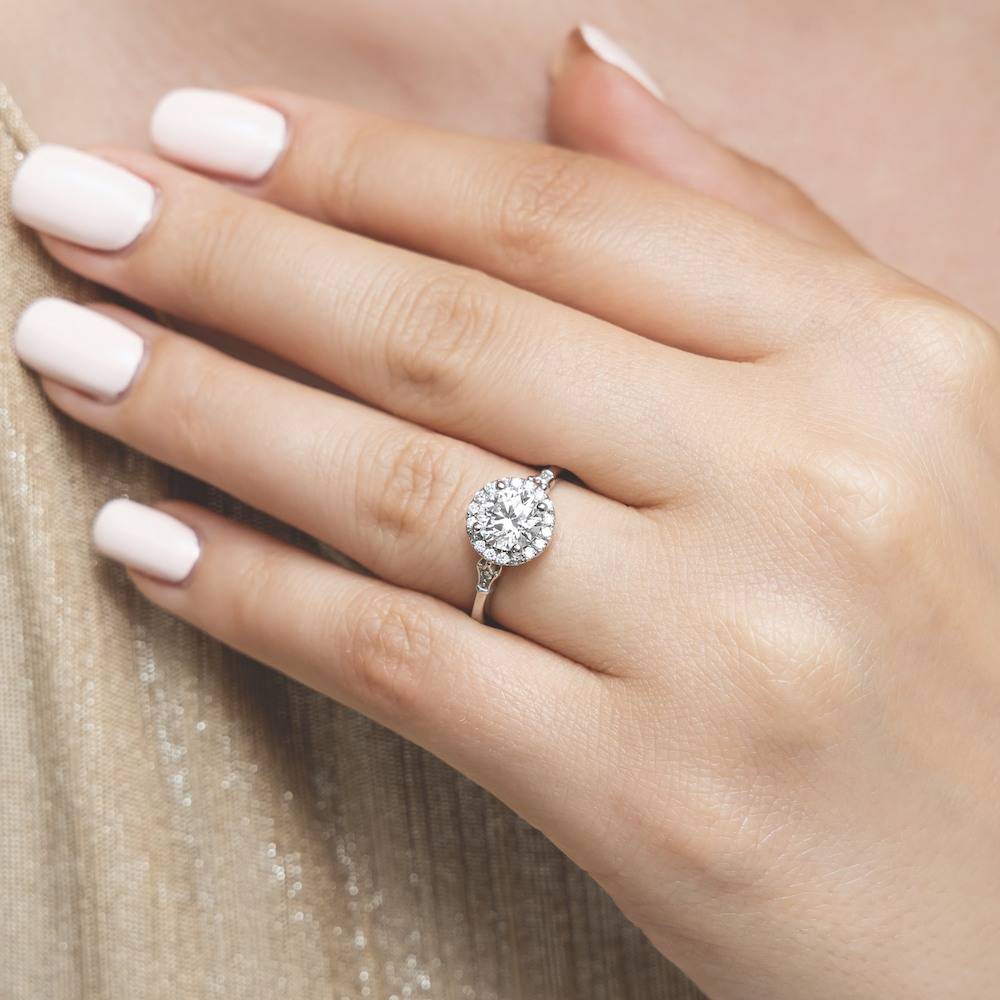 The Briar Engagement Ring has a petite style halo of Lab Grown Diamonds surrounding a round cut center stone of your choice. Truly a work of art, this one-of-a-kind engagement ring is completed by a small floral accent on either side of the stunning center stone.
Perfectly designed to look like a daisy, this dainty vintage engagement ring is inspired by nature. Ideal to show a flower-loving partner just how much you care, this ring will look gorgeous on the hand of your wife-to-be, daughter, and granddaughter too.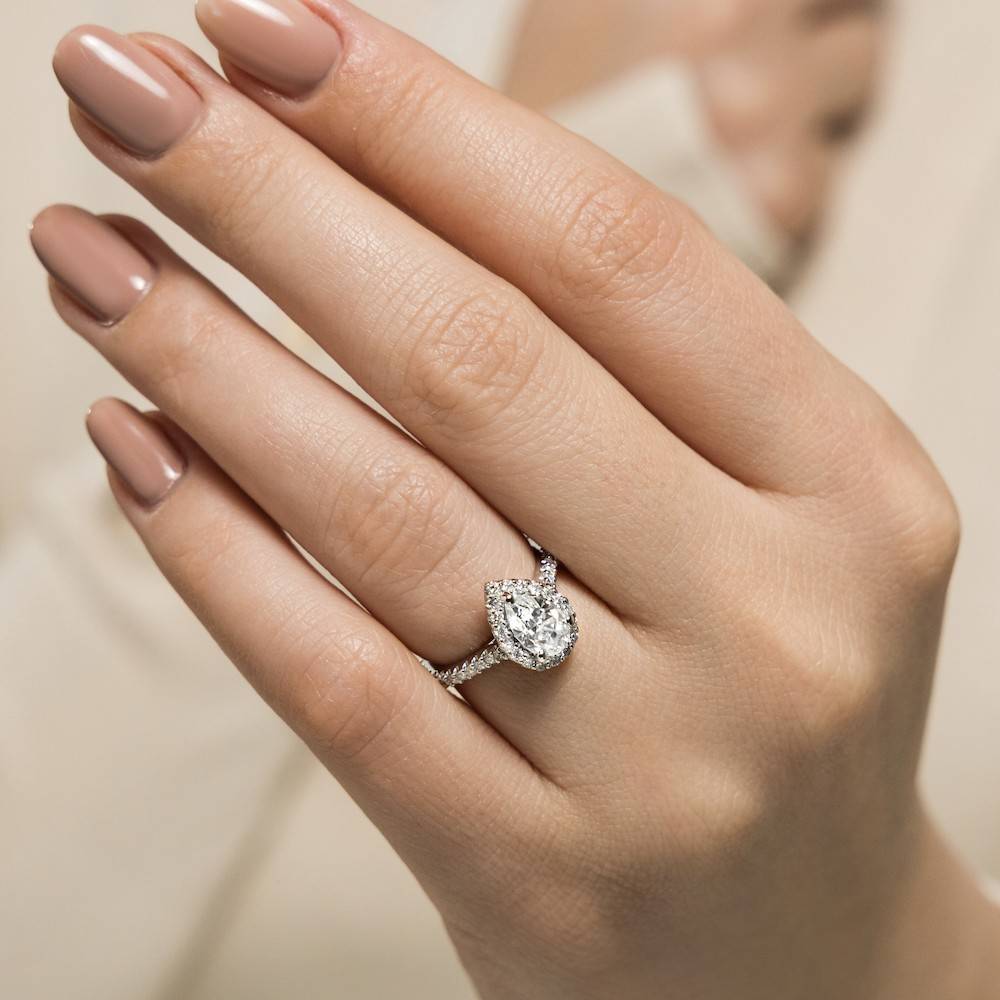 Bring your fairytale to life with this unique engagement ring that's adaptable to your style. Choose from an eye-catching pear, oval, cushion or round cut to suit your partner's taste.
Heroine Accented Engagement Ring
What better time to make an eternal tradition than when you ask your lover to be yours forever? Start something that will transcend your lifetime when you choose a beautiful vintage & antique style ring that will be passed down with love for generations to come.