Vintage Engagement Rings Versus Modern Engagement Rings: MiaDonna's Top Contenders
Article by MiaDonna
Extravagant detailing or minimalist elegance — which style best suits your bride-to-be?
There are so many details to consider when shopping for an engagement ring. Lab-Grown Diamond or Lab-Grown Gemstone? Which kind of cut? How many carats? It's a daunting task when you're trying to impress the love of your life. To ease into the process, you can start by determining whether your future fiancée would prefer a vintage engagement ring over a modern engagement ring.
Characterized by clean lines and an unmatched shine, modern engagement rings can be confidently worn anywhere without feeling over- or under-dressed. Shining with subtle sophistication, they're a great option for women with a refined taste.
On the other end of the spectrum, vintage engagement rings are a more extravagant option. Expect intricate filigree metalwork, two-tone colorways, and showstopping gems. Sometimes a piece holds sentimental value, which is another reason why individuals opt for old over new.
However, if passed down for generations as a cherished heirloom, antique engagement rings may be more prone to damage because of their age. MiaDonna solves this problem by offering shiny, new pieces with a retro aesthetic. And if you don't want to lose your family's signature style, we can create a custom design to reinvent an existing engagement ring.
On that note, we'll start with presenting you with our top-picks of vintage engagement rings, followed by an elegant selection of modern engagement rings so that you can compare the two.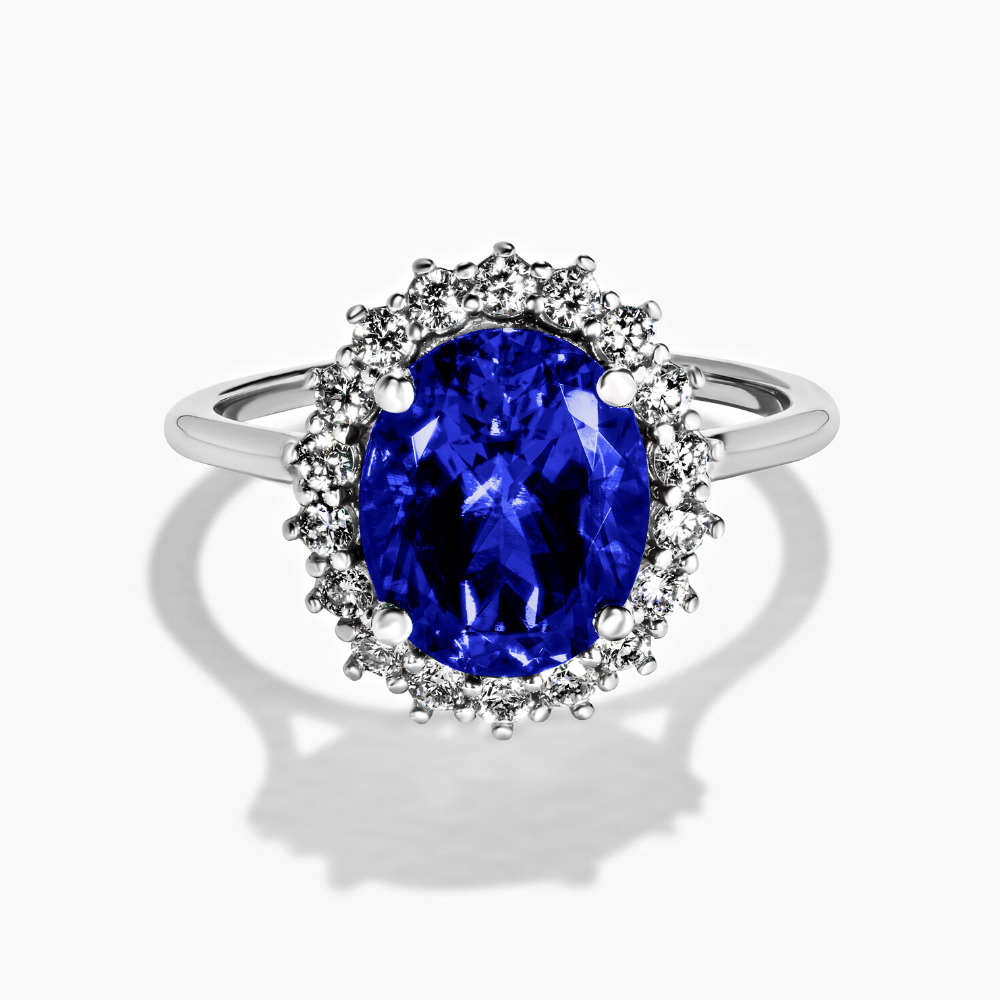 When someone mentions they want a vintage engagement ring, this is likely to be the first style that springs to mind — it's a true classic. In fact, the design resembles Princess Diana's iconic engagement ring, which means that it's even fit for royalty.
Flora Engagement Ring: Starting at $1,929 (setting only)
---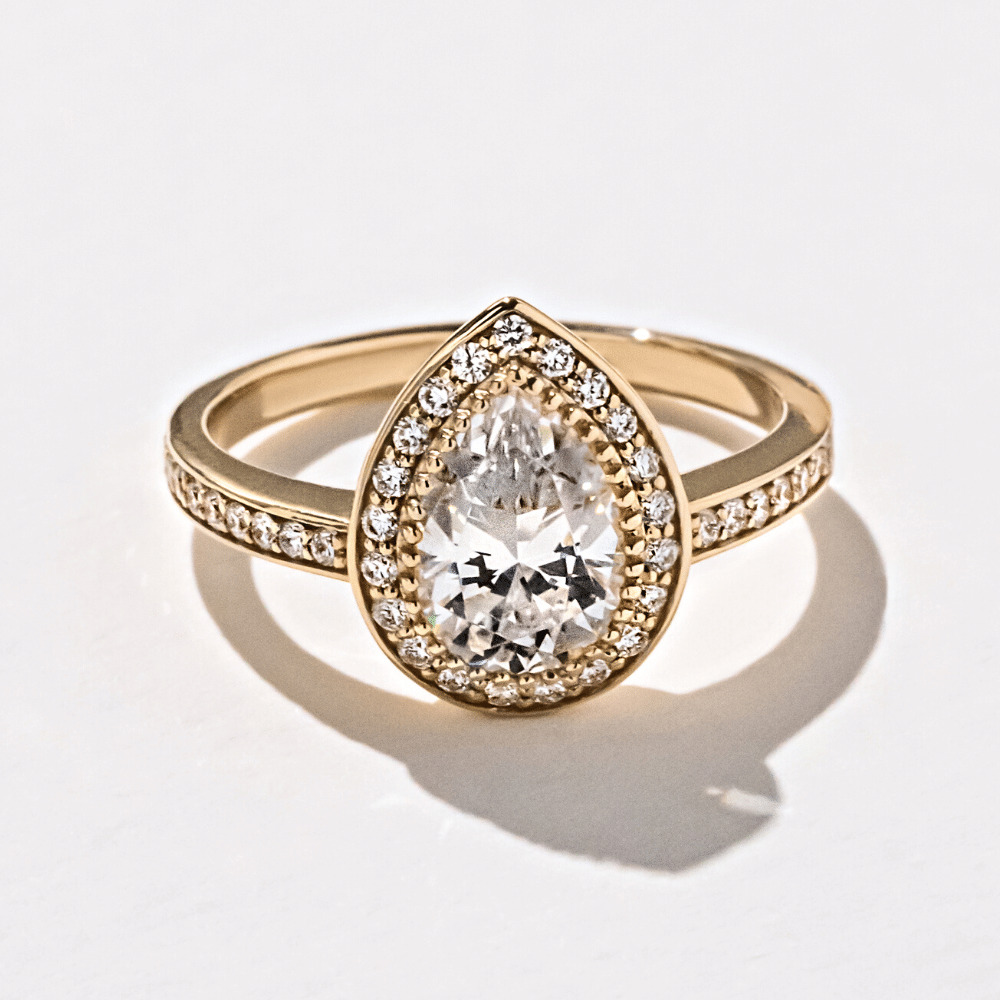 If you're stuck between choosing modern and vintage-style engagement rings, this one's for you. It's defined by smooth edges, adding a contemporary twist to a retro design. And that's not the only thing that gives it character — just look at the show-stopping pear-shaped center stone!
Katherine Engagement Ring: Starting at $1,695 (setting only)
---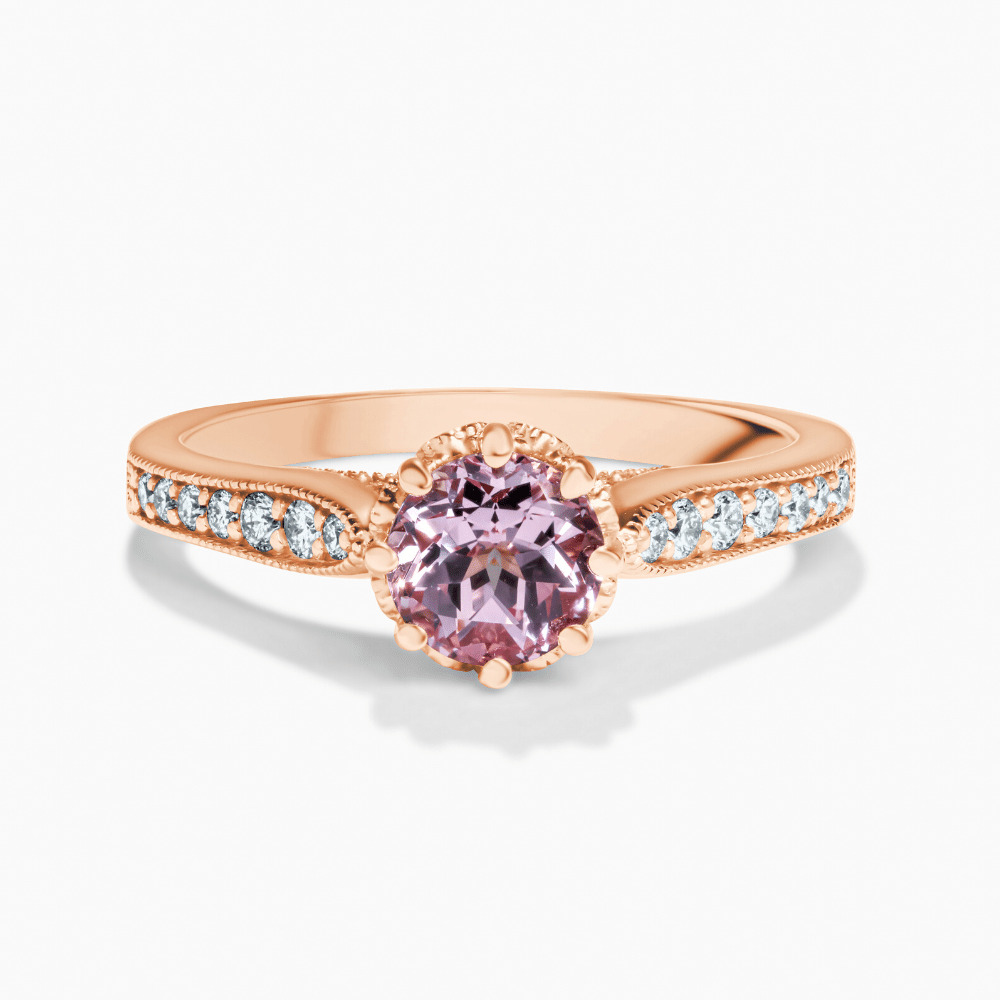 At a first glance, this piece has a sleek and minimalist aesthetic, but your eyes are soon drawn to the intricate metalwork located on the shank and shoulders. A nod to Edwardian elegance, the filigree details are what give this beautiful engagement ring its vintage flair.
---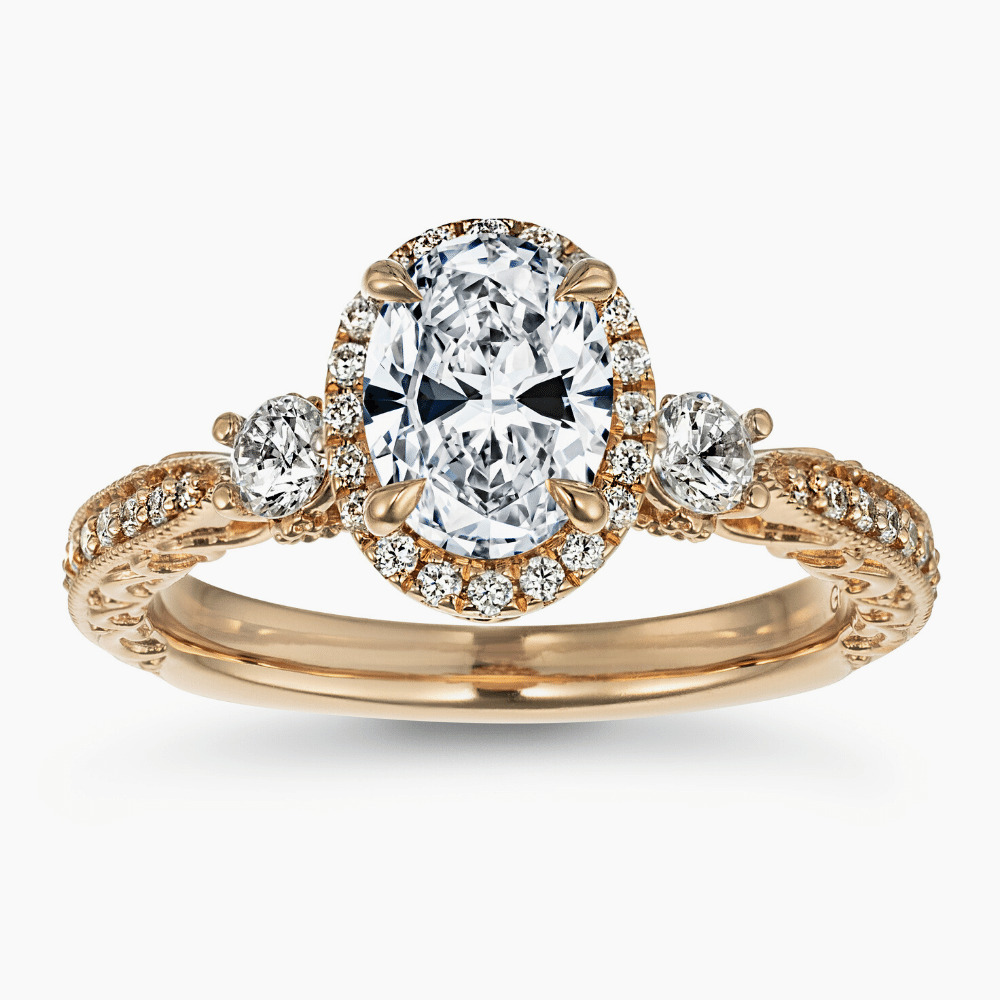 Looking for art-deco vintage engagement rings? If your bride-to-be is captivated by 1920s fashion, you can't go wrong with this breathtaking option. A large oval center stone is framed by a halo of pavé Lab-Grown Diamonds to maximize its sparkle and further enhance the wow factor.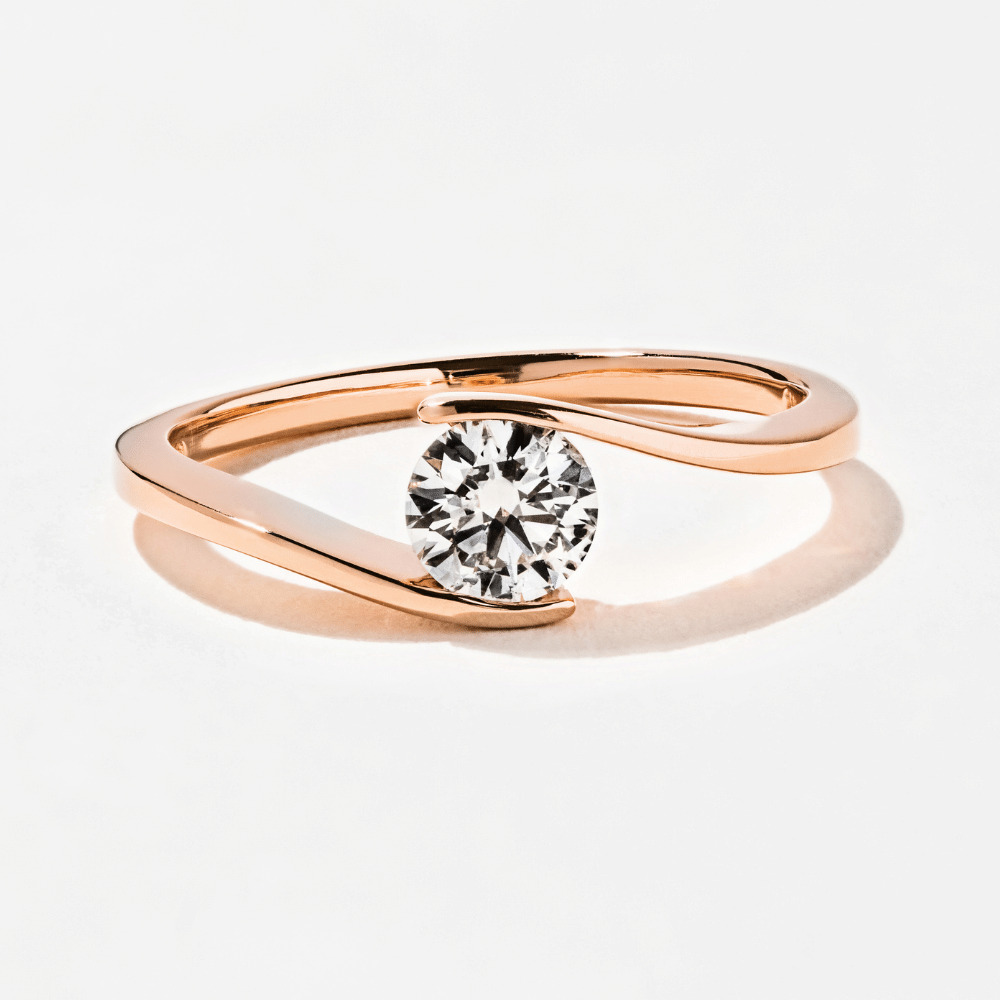 Resembling a work of modern art, this style strays away from conventional ring design by "balancing" a dazzling round-cut stone in between both ends of a sleek band. This gravity-defying effect is bound to turn heads.
Daci Engagement Ring: Starting at $683 (setting only)
---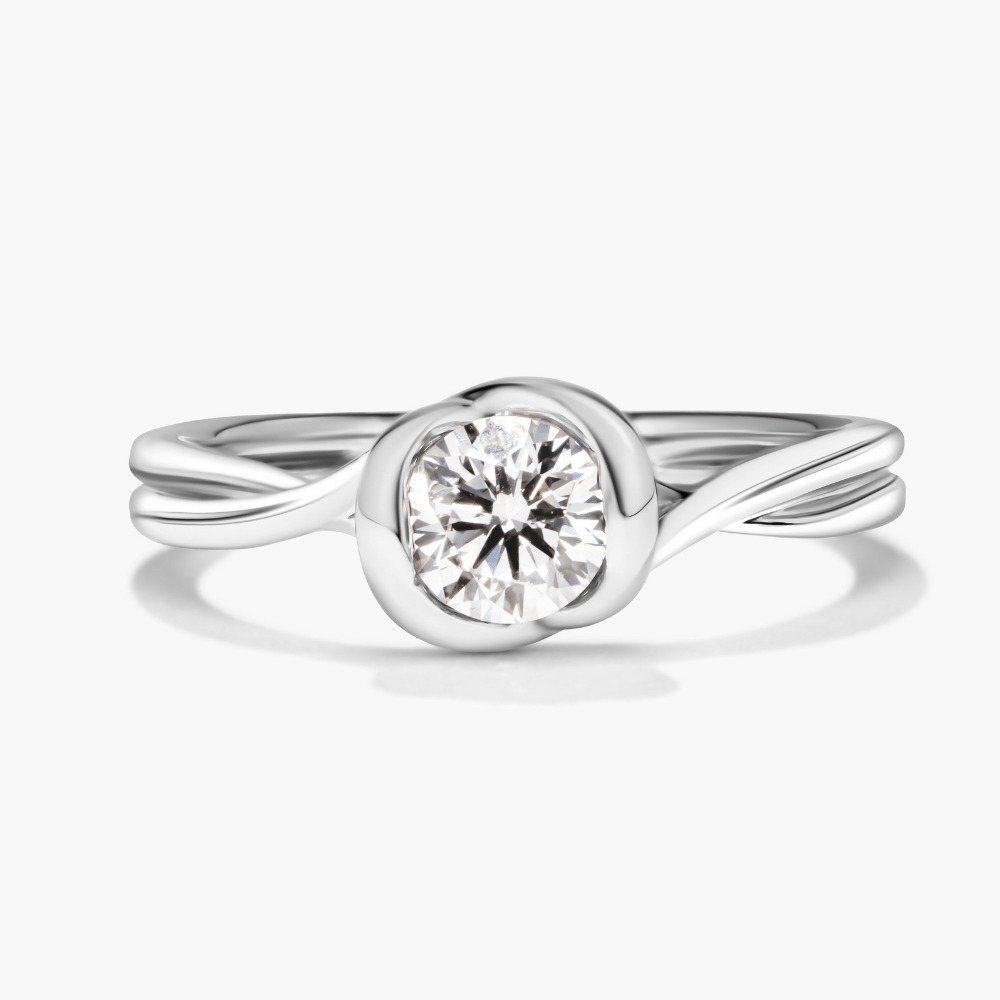 If you think your fiancée is a fan of unique modern engagement rings, we've got just the thing. This unique design houses a sparkling round-cut center stone, framed with tulip-inspired metalwork that creates a subtle optical illusion when you look at the gem.
Mod Engagement Ring: Starting at $850 (setting only)
---
Sleek, chic, and contemporary, this engagement ring is the definition of understated elegance. If your bride-to-be doesn't like being the center of attention, this is a faultless option. It goes with just about anything and executes the perfect balance between beauty and subtlety.
---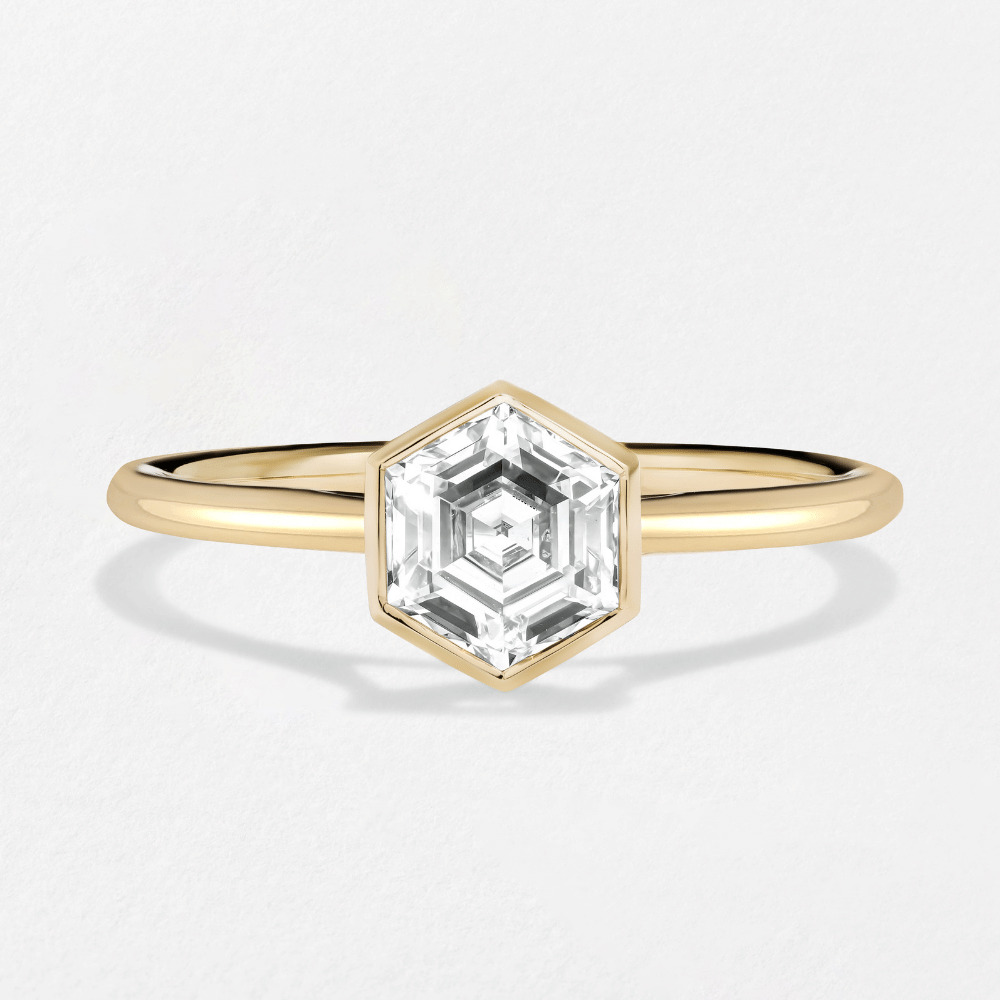 Which One is Your Champion — Vintage or Modern?

We hope you're feeling more confident about the engagement ring shopping process. As soon as you've determined if you're going traditional or contemporary, you can hone in on the finer details. Don't hesitate to reach out to MiaDonna's experts if you require any assistance!