Your Guide to Ring Resizing
Article by MiaDonna
If only rings worked like the jeans in The Sisterhood of the Traveling Pants where each ring would fit us all. Unfortunately, ring sizing can be a precise process that is hard to get right the first go around. We can resize a ring purchased from MiaDonna free of charge within 90 days, up or down by one full size- but if it's more than that, the ring needs to be completely remade, because the integrity of the prongs and head are jeopardized, which can cause your center stone and/or accenting stones to become loose. That is why it's important to get your ring as close to your true size as possible- if not exact! If your ring was a surprise, chances are it doesn't fit quite right- luckily we are here to fix that! Justine, our Sales Manager, says the only way to get your true size is to go to a reputable jeweler to be sized or use one of our ring sizers. She gave us some tips on what to do when having your ring resized or purchasing online- here is what we learned.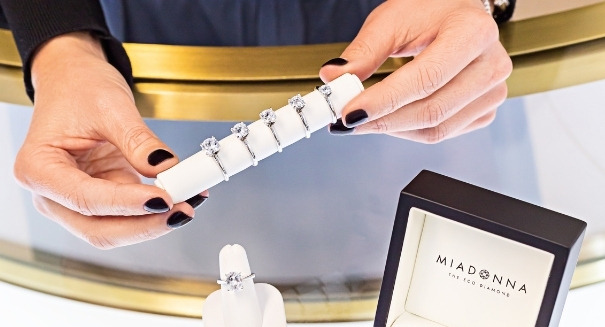 When you put your ring on there should be a little resistance over the knuckle so your ring does not slip off easily. If your ring can easily come off over your knuckle there is a higher probability you will lose it- and we do not want that! On that note, be sure to have your ring insured no matter what, just in case you ever do lose it. Back to sizing- all of our fingers are different sizes. The ring finger on your left is often half a size smaller than on your right if you are right-handed- so it's important to have the finger sized that you will wear the ring on!
What is the best way to get your true size?
We recommend getting all your fingers properly measured- that way you can keep record of what the size is of all your fingers. This will make it easier when making any future purchases. Find a reputable local jeweler and go in to be sized. When you go in make sure your fingers aren't swollen- things that cause swelling are excess salt, alcohol, and hot weather. In other words, don't get sized on your summer vacation in Cabo.

Once you have the size of all your fingers, make sure to write them down and keep it in a safe place to reference in the future. Alternatively, you can purchase a ring sizer from us for $5.00. This way you can measure your fingers regularly as their size can change over time.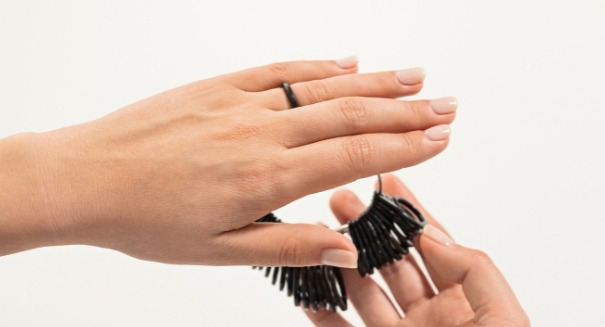 90 Day Window for Ring Resizing
We completely understand that if your ring was a surprise your partner may not have had your exact size. If your ring was a surprise or you were measured incorrectly it's important to get resized so it fits well. The standard ring size is 6-7, and some people will buy that size if the ring is a surprise, but many people are a few sizes lower or higher than that. Unfortunately, if the ring needs to be resized by more than a full size it will need to be completely remade. That is why it is very important that you know your ring size before having the ring made.

In addition, sizing up or down more than half a size may compromise the integrity of the ring design. Should you need sizing that is more than half a size up or down, then we may need to evaluate your mounting first. We are happy to resize your ring a size up or down free of charge within 90 days of purchase! If you miss the 90 days it is $80 to resize 10K, 14K or 18K gold, and $100 to resize platinum.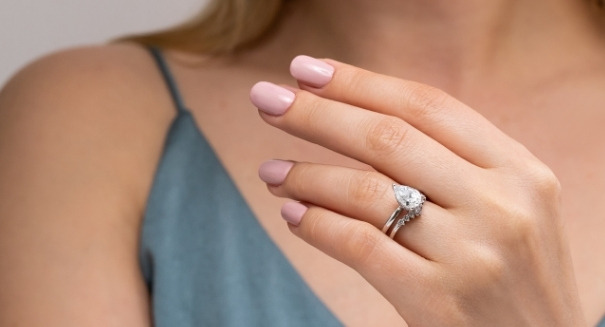 Your engagement ring or right-hand ring is a precious meaningful item, and having your true size is vital so you don't lose your ring and to make sure it fits comfortably. Hopefully we answered some big questions about sizing, but if you have any additional questions or would like more information, refer to our page on ring sizing. You deserve a ring that is not slightly too big or too small- but fits just right!