Top 10 Tips for Buying a Lab Grown Diamond Engagement Ring
Article by MiaDonna
Lab grown diamonds have been around for several years, and while they aren't new, recent media exposure have really increased awareness. Despite their sharp increase in popularity, there are still important aspects to consider when shopping for a ring that will be set with a lab grown diamond. With missinformation still getting published from traditional jewelers that don't want lab grown diamonds cutting into their earth mined diamond sales, it's important to get the facts!
Tip #1 - Research Your Lab Grown Diamond
Start by researching to be sure what you are purchasing is a lab created diamond. Most lab grown diamonds are available for purchase online through the internet, so you will want to be sure the company is reputable. Some companies use misleading information and sell diamond simulants, even calling them lab created diamonds, which can be VERY confusing. Lab grown diamonds (also known as engineered diamonds, synthetic diamonds, and man made diamonds) are REAL diamonds that are grown in modern day laboratory conditions that simulate the earth's natural growing environment.
How do you know you are purchasing a REAL lab created diamond?
Your lab grown diamond should come with a grading report from a reputable laboratory like the IGI, EGL or GIA. Lab created diamonds are priced up to 40% less than an equivalent earth mined diamond. Earth mined diamonds can be incredibly expensive, especially high quality ones. Even so, lab diamonds are identical in every way, so if what you are purchasing costs hundreds, not thousands, it may not be a real lab created diamond.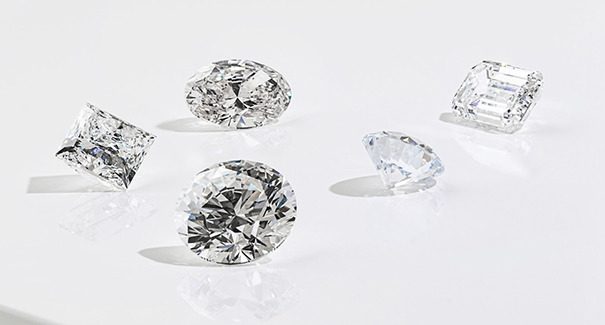 Tip #2 - Size & Shape Availability
Lab created diamonds are available in many shapes and sizes, which hasn't always been the case. Still though, certain shape and size combinations might be harder to come by. See what your partner's preferences are and then check what lab created diamonds are available. The size and shape of the diamond can affect the ring style you may choose. If she has hinted at wanting a larger stone with a particular cut that's hard to come by, you may need to be creative and choose a different cut set in a halo with a shape that achieves the overall look.
Tip #3 - Choosing Engagement Ring Style
It's important to find out what style your partner prefers. Scope out her jewelry box, ask friends and family, or you can probably even snoop on her Pinterest page to see what she likes and dislikes. Additionally, consider how different diamond shapes look with different ring styles. IF ALL ELSE FAILS... you really can't go wrong with a classic solitaire design.
Bonus Tip: If you are buying a lab created diamond and/or engagement ring online, be sure to check their return policy - just in case you need to exchange for a different style or have the sizing done post proposal.
Tip #4 - Consider a colored stone
Lab grown diamonds are available in fancy colors such as yellow, blue, and pink - allowing you choices beyond white. Fancy color lab grown diamonds are offered at a fraction of the cost compared to their earth-mined equivalents, and even greater savings than colorless lab grown diamonds.
Fancy Yellow - 75% less

Fancy Blue - 90% less

Fancy Pink - 80% less
Bonus Tip: If your future bride-to-be prefers sapphires or rubies, consider lab created gemstones - just like lab grown diamonds you get all the beauty at a fraction of the cost and without any of the conflict.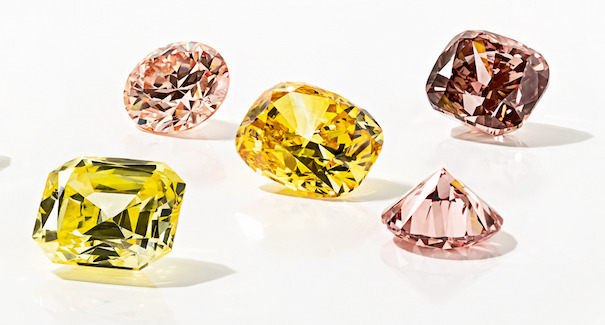 Whether you are buying a lab created diamond or an earth mined diamond, the 4 C's (color, cut, clarity, and carat weight) are very important. The 4 C's are how you will know the quality of your diamond as well as significantly affects the cost.
Bonus Tip: While the 4 C's are important each grade is different for every diamond - because EVERY diamond is unique. If budget is important, consider a lower clarity grade as most inclusions aren't visible from the naked eye.
Tip #6 - Work Within Your Budget
Lab created diamonds are less costly, meaning you get a better bang for your buck! Consider surprising her by upgrading the color / clarity / cut / carat due to the savings or even custom designing her dream engagement ring - believe it or not, custom design is more affordable than you may think. If size is more important, you can get a slightly lower quality and larger stone.
Tip #7 - Don't Forget the Grading
Don't purchase a lab created diamond if it does not come with a certified grading report from a reputable lab, like the EGL USA, IGI or GIA. If you did not receive a grading report, you may not have purchased a lab created diamond. Full disclosure is an industry must.
If creating a custom design is out of your budget, you can easily create a "one-of-a-kind" engagement ring by requesting a custom modification.
Ask your jeweler if you can change up the center stone shape or the style of the prongs; you could add diamonds to the band or depending on the design, it is possible you can even incorporate a "hidden" gem (like your birthstones) into the band or gallery. Don't hesitate to ask your jeweler for exactly what you want - they want to help you find / create exactly what you have been dreaming of.
Looking for something simple, yet special - engraving is the perfect way to add that special touch to your lab created diamond engagement ring.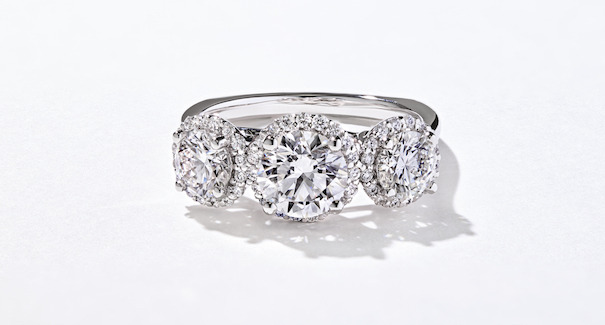 Tip #9 - Working with a Tight Budget Consider a Diamond Hybrid Simulant
While lab created diamonds are less costly than earth mined diamonds of the same quality, they may still be out of your budget - and that's ok! There are alternatives to lab created diamonds for those budget conscious brides and grooms to be. Eco-friendly alternatives, such as the Diamond Hybrid® are available at a fraction of the cost, and carry the same beauty as a lab created counterpart.
Tip #10 - Give Yourself Time
Choosing an engagement ring can take time! Do not rush the process. It's important for you to find something that is the best price, style, quality, and most importantly something she LOVES - after all she will be wearing if for the rest of her life!