Featured Couple - Meet Barbie and Emily
Article by
Meet Barbie and Emily, our featured couple for June!
10 Years ago, when they met on a ranch in Colorado, they never could have guessed where their story would lead. After becoming best friends, they decided to take their relationship to the next level and started a long-distance relationship- Emily lives in Indiana and Barbie lives in Texas.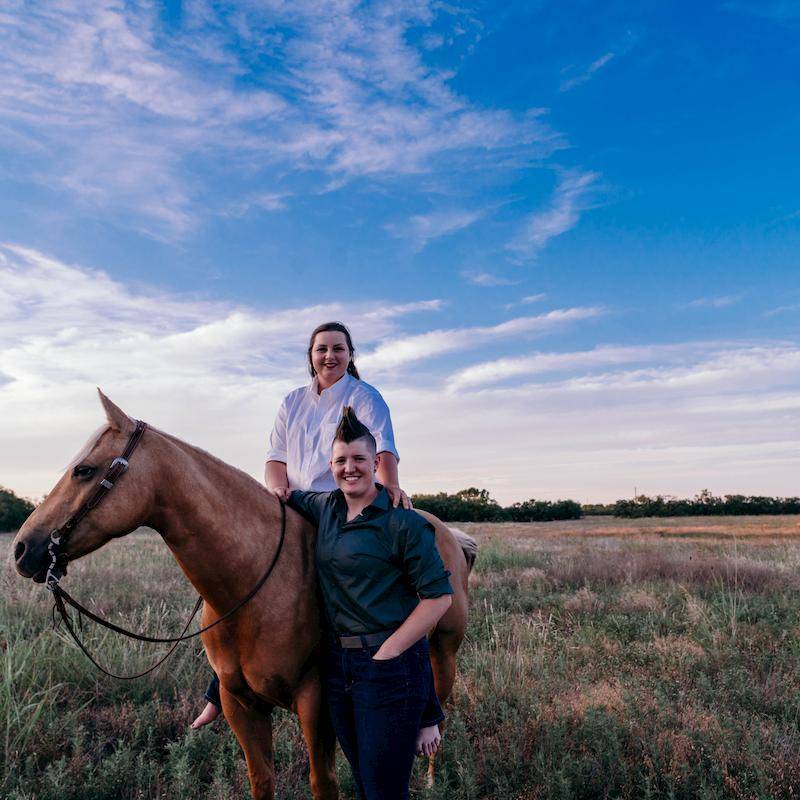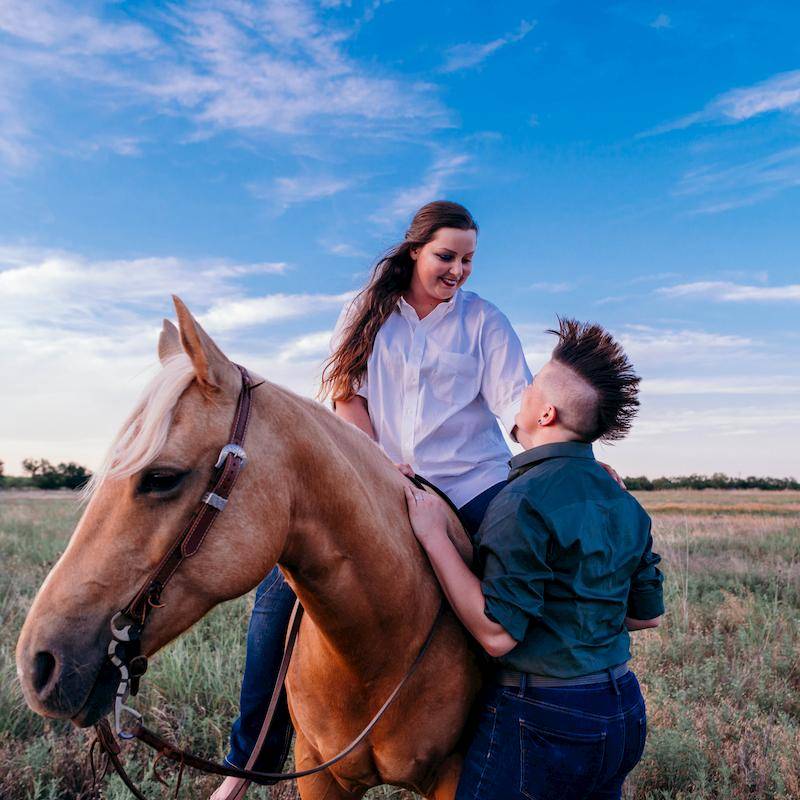 Photo Credit: Fluffy Rhino Productions
After choosing the perfect ring, the Tory, Emily planned a special country proposal at sunset. Since she's a professional photographer, it was easy for Emily to convince Barbie to take her horse, Cadillac, and do a bareback sunset photoshoot in a field near her house. They brought along a friend who took over the photography duties and captured the momentous event.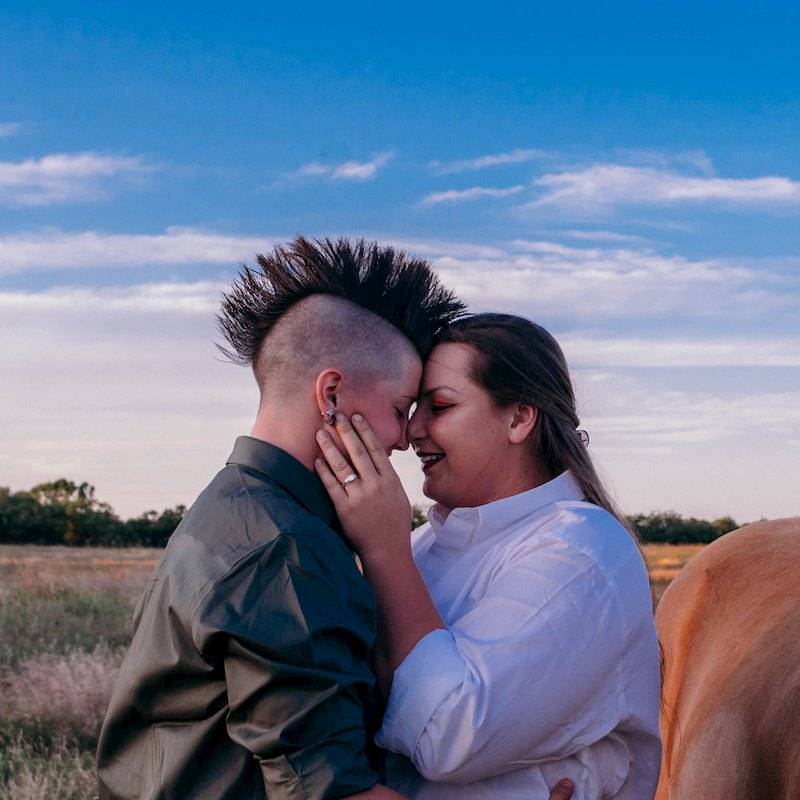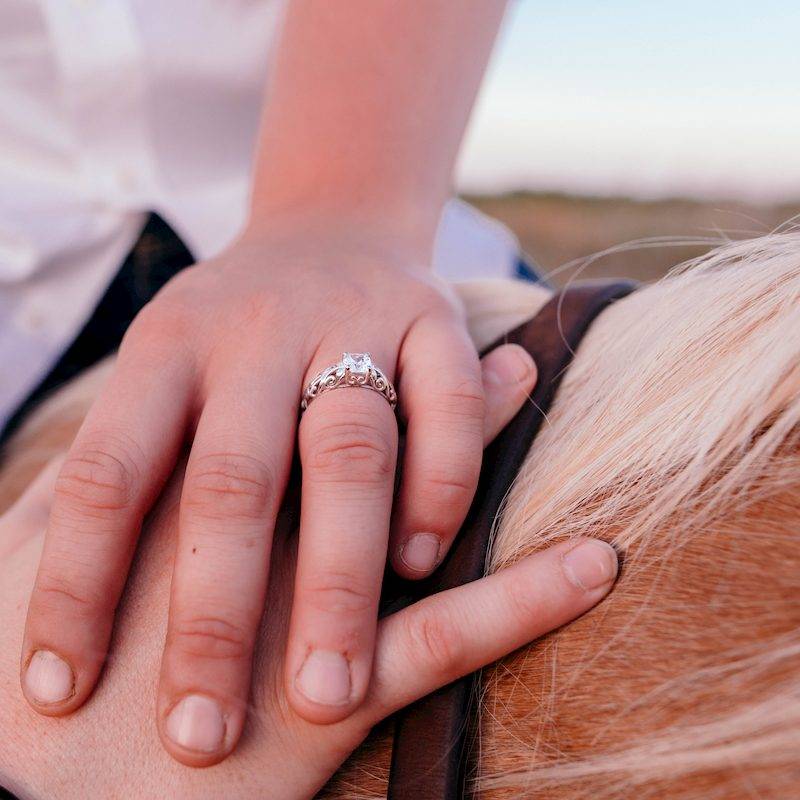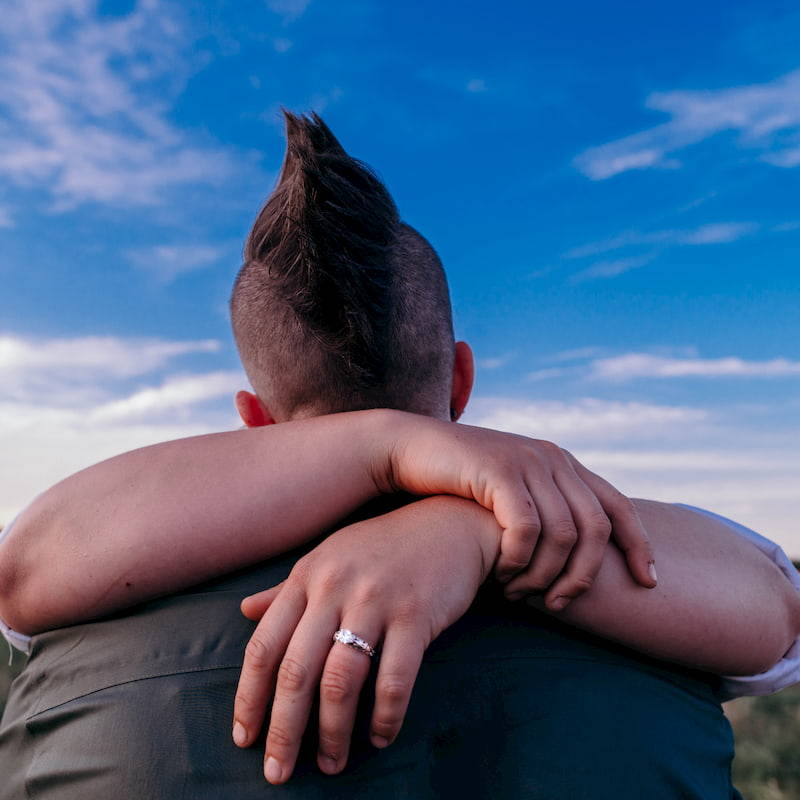 Photo Credit: Fluffy Rhino Productions
In Emily's words, "I read her a poem I wrote her about all the ways I love, and will love her, and then got down on one knee and pulled out the ring. I had one miscalculation, I asked her to be barefoot, and the ground we were on was thorny, she hopped down anyway for a kiss."
When Emily started thinking about getting engaged she began researching USA-based ring companies and she loved MiaDonna's mission and unique designs. "The ring is gorgeous! The quality and details are amazing and it sparkles like it's on fire. She loves showing it off," she said.
The couple is now planning a fun elopement in the mountains of Montana for next spring.