We're bringing back elegance from the Edwardian era.
There's something special about vintage engagement rings. Not only are they a subtle nod to a bygone era, but each individual piece has its own unique charm that manifests through elaborate embellishments — a far cry from the clean lines of contemporary engagement rings.
Filigree engagement rings epitomize the vintage aesthetic. But what is it that truly distinguishes them from today's trendy pieces? Their main characteristic is the meticulously crafted metalwork that involves curling and twisting delicate threads to create whimsical, eye-catching patterns.
Some of the most classic styles resemble old-fashioned scrolls or intricate floral designs, and they are commonly integrated into the bridge, shoulders, or gallery of a ring — further enhancing the center jewel just like the all-important picture frame holding a masterpiece work of art.
These Art Deco-inspired rings reached peak popularity in the 1930s, but there's good news if your future bride has an old soul: they are making a modern comeback. An innovative take on timeless designs, every piece in our collection is made from your choice of 14K or 18K White, Yellow, Rose Gold or Platinum, paired with ethically-produced Lab Grown Diamonds that will add just the right sparkle to her life.
So, if you're looking for something that is the opposite of minimalist, you can't go wrong with a filigree engagement ring. Step back in time and explore MiaDonna's most traditional styles.
MiaDonna's Top Eight Filigree Engagement Rings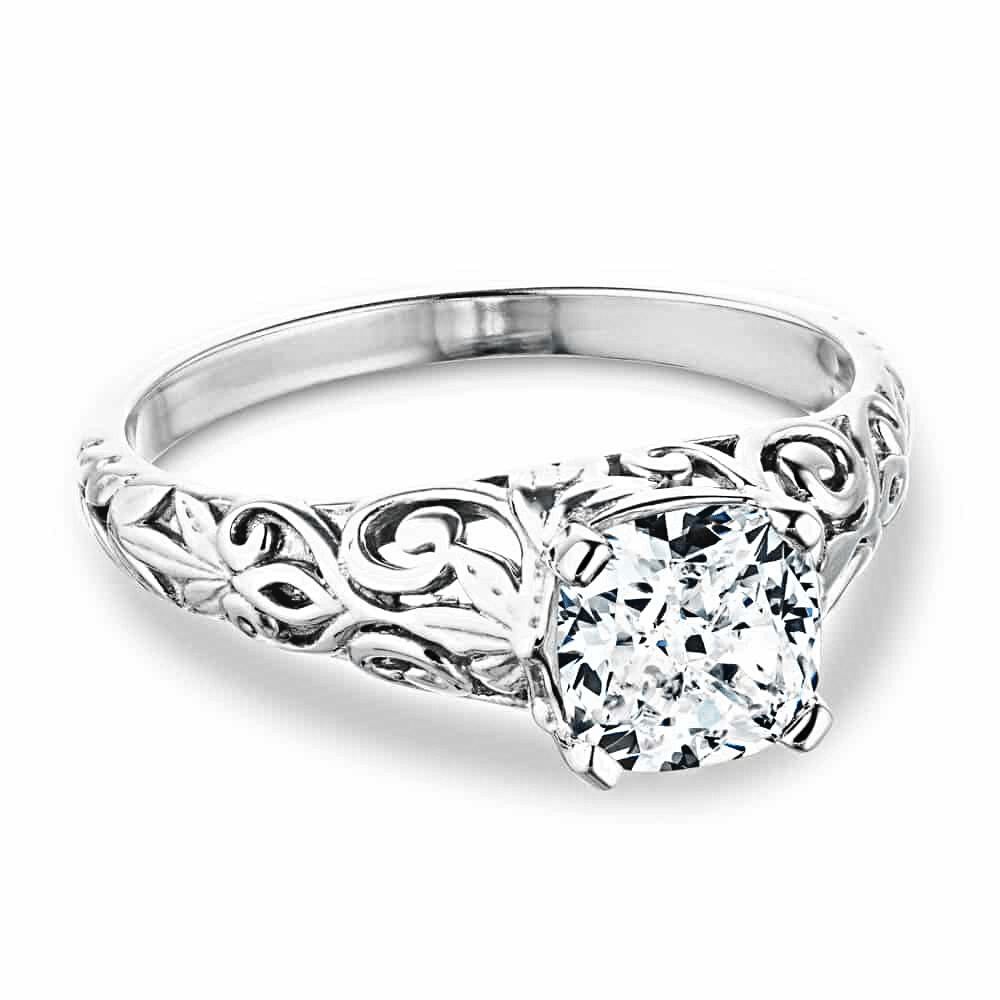 ---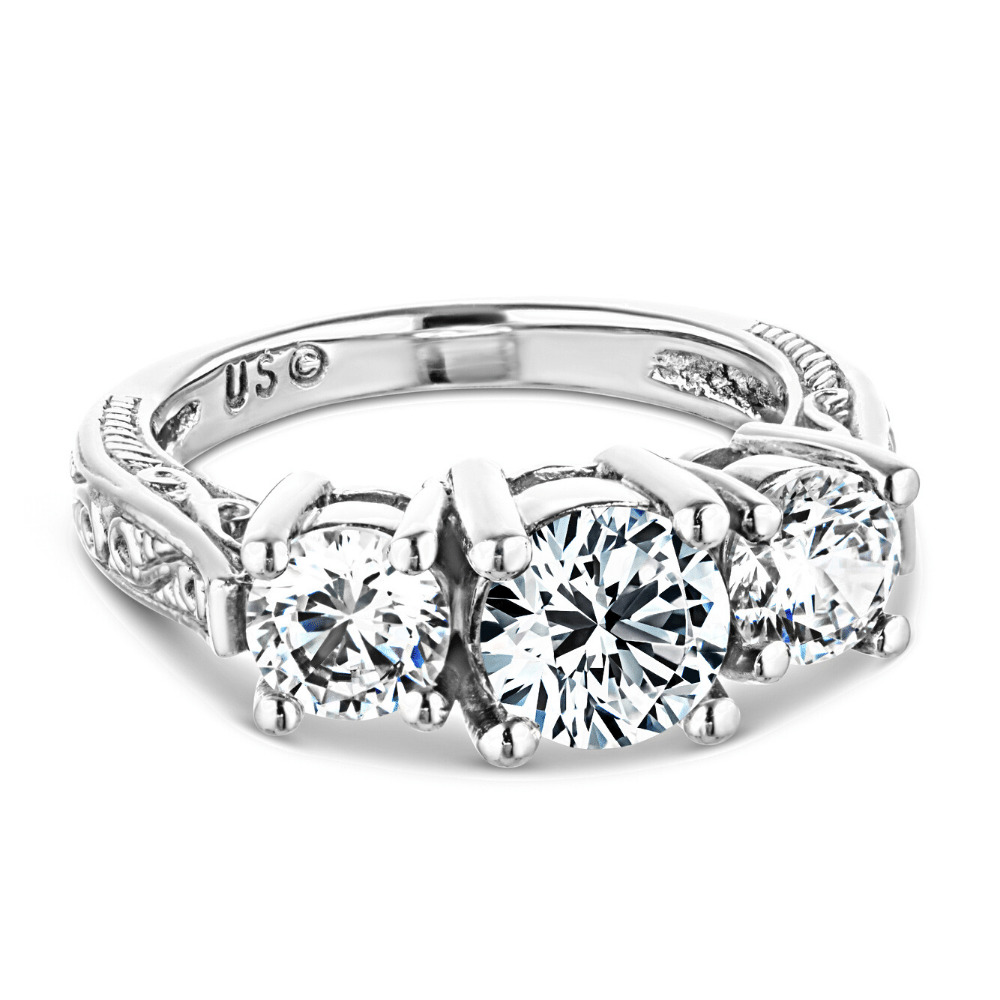 ---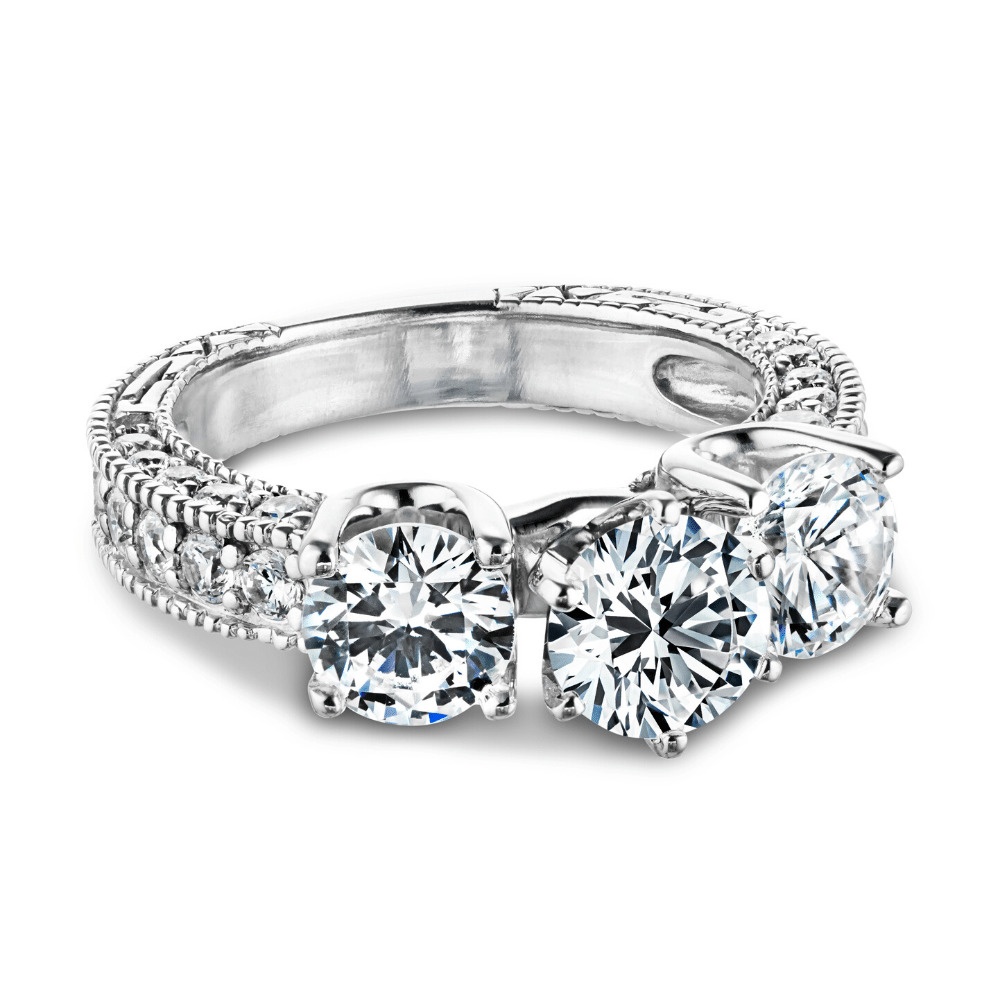 ---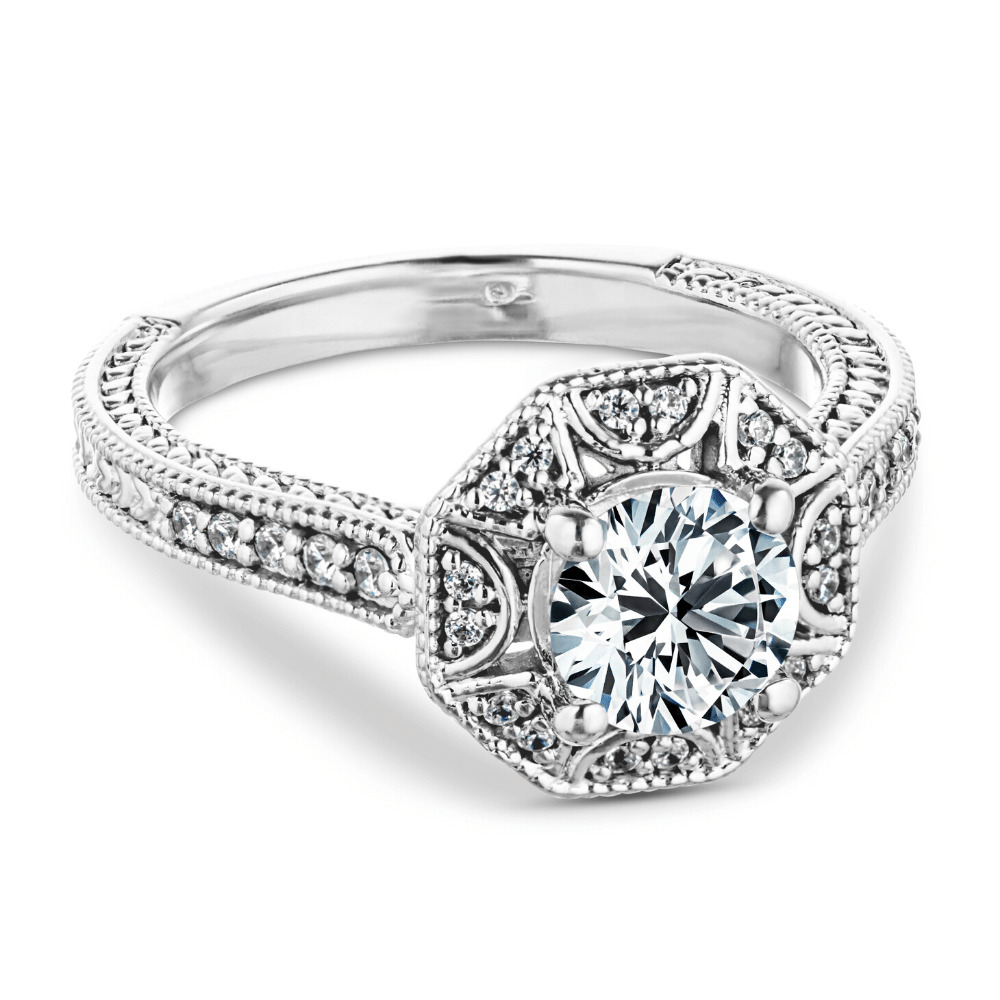 ---
---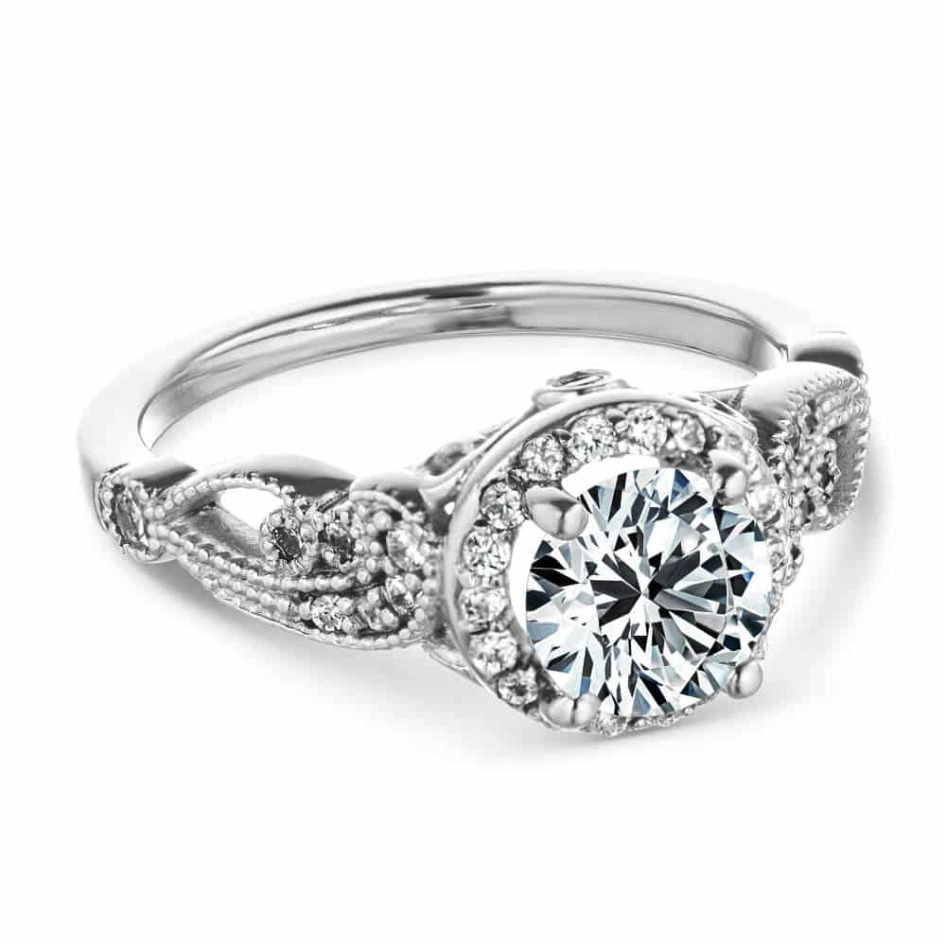 Give her the deed to your heart with this stunning halo filigree engagement ring, named after one of the historic landowners of Portland city. While the dual-layered diamonds are breathtaking enough on their own, the elegantly twisted design adds even more opulence.
Stark Two-Tone Engagement Ring: Starting at $1,495 (setting only)
---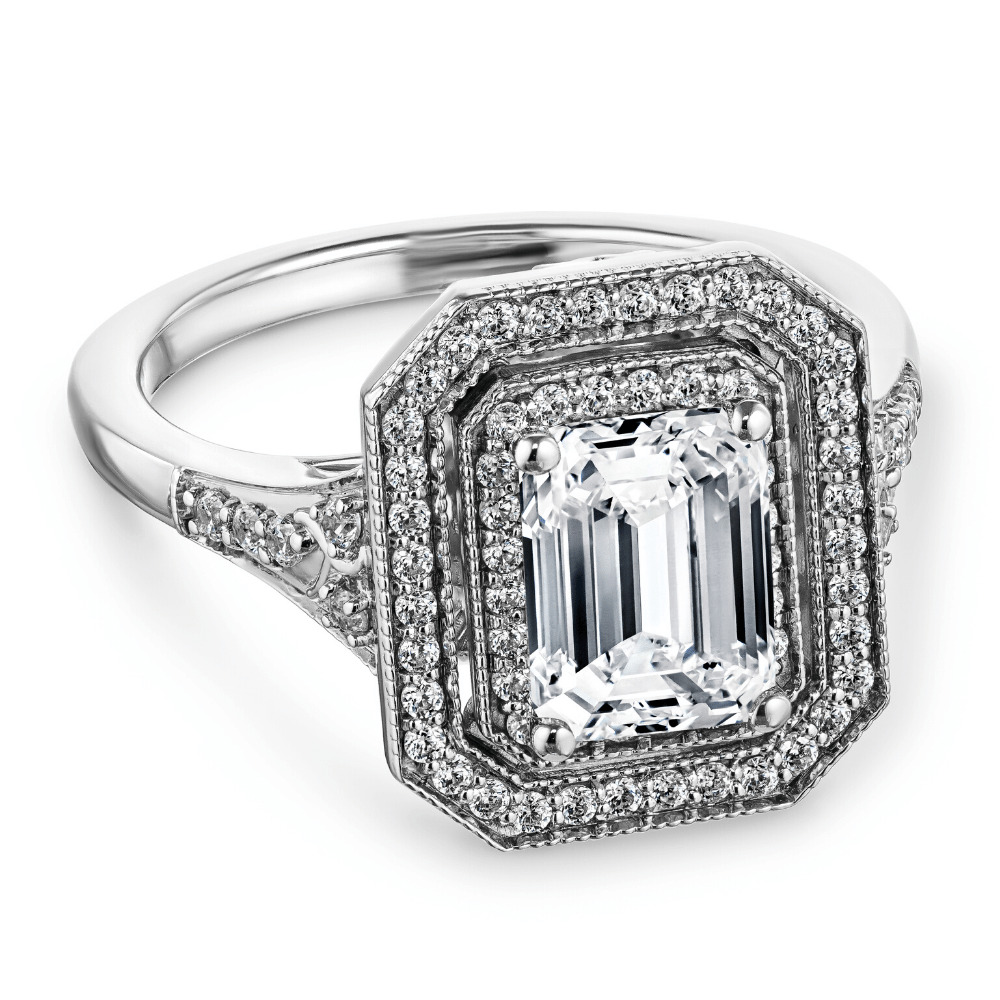 Discover the Filigree Engagement Ring Collection

If you're still unsure which filigree design deserves to be part of your upcoming proposal, why not take a look at the entire collection in all its glory? As always, we have exclusively used recycled precious metals and Lab Created Diamonds to form this retro-inspired range, so you can shop guilt-free engagement rings that are 100% responsibly crafted.