7 Minimalist Styles You Can Customize
It's easy to get overwhelmed selecting the perfect engagement ring, as more styles are available now than ever before. Many people want to go bigger and better when choosing their ring — but what if 'less is more' is a little more your style?
Simple engagement rings with a subtle streak of individuality are becoming a quick favorite for women everywhere. If you and your partner aren't interested in spending an arm and a leg on a ring but want the fairy tale proposal, minimalist rings could be for you.
Here are seven dazzling designs to make the memorable moment even more special for the person you love.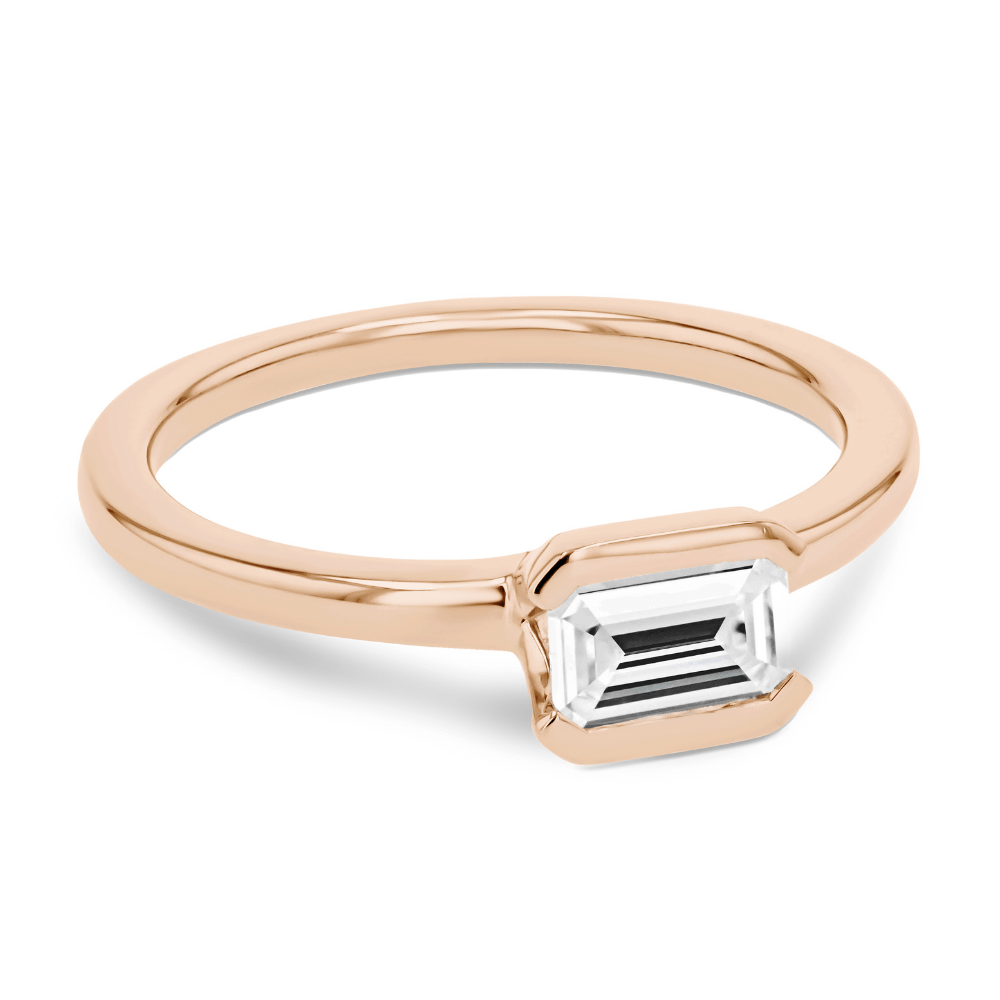 The Flawless embodies classic beauty, with an east-west semi-bezel set solitaire center stone stealing the show. With a smooth metal band starring as the backdrop, this is the simple engagement ring for a woman who likes to keep things classic.
Flawless Engagement Ring: Starting at $715 (setting only)
---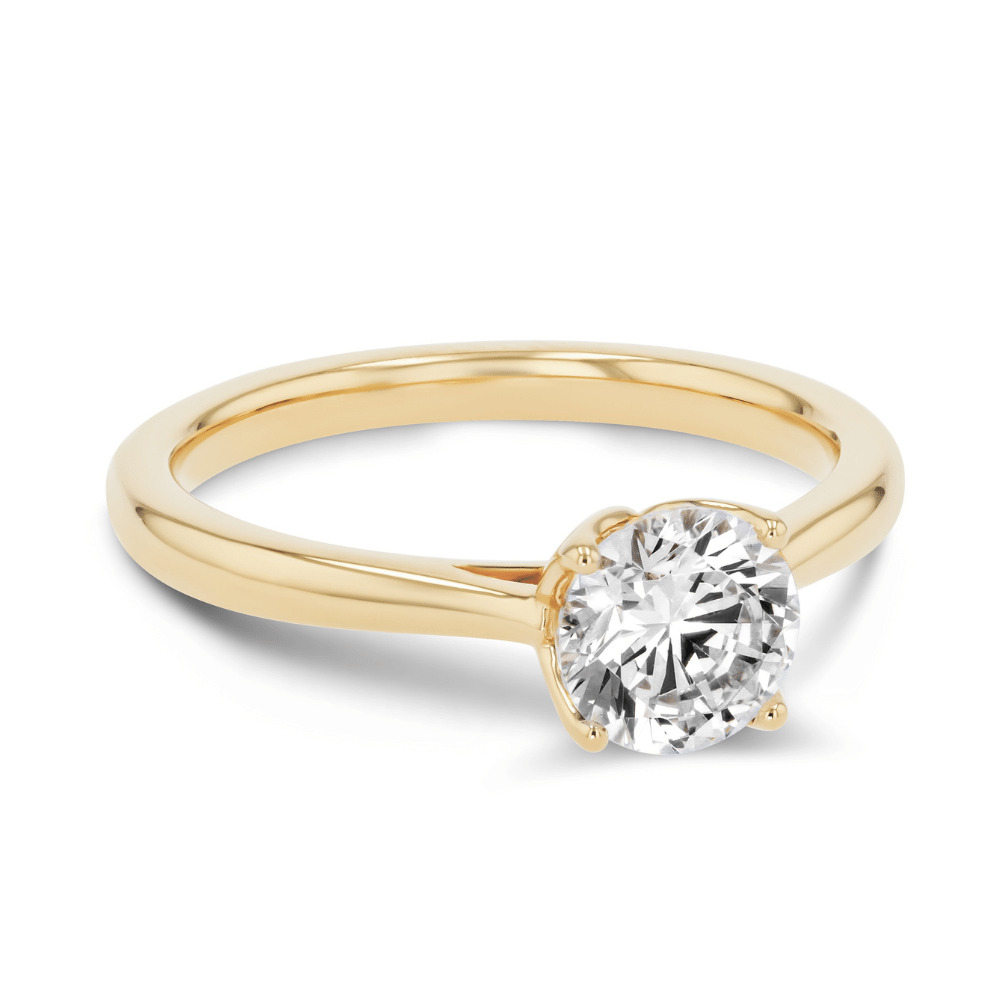 Inspired by nature and with a subtle touch of floral detailing, the Odessa is one of those minimalist engagement rings that will get people talking. Though you may not notice the petal-shaped solitaire setting at first glance, you will fall in love when you see the unique detailing.
---
For a modern engagement ring that holds the allure of a traditional solitaire set ring, choose the Mod. The gently sloping band twists and encircles the round-cut center stone for a glorious finish that is truly one of a kind.
Mod Engagement Ring: Starting at $850 (setting only)
---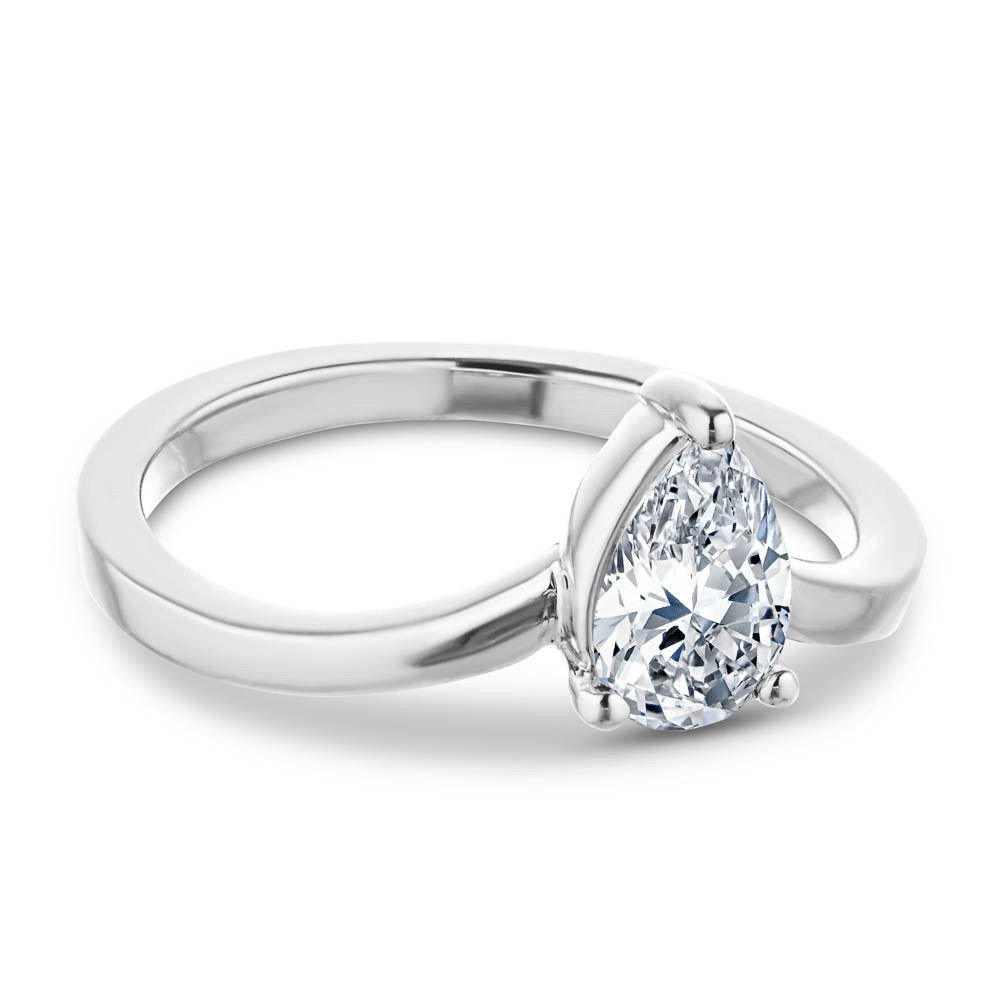 Incredibly affordable yet luxurious and indulgent, the Lyanna is one of those simple engagement rings you won't be able to look away from. A pear cut center stone of your choice sits atop a smooth metal band, creating a classically radiant finish.
Lyanna Engagement Ring: Starting at $775 (setting only)
---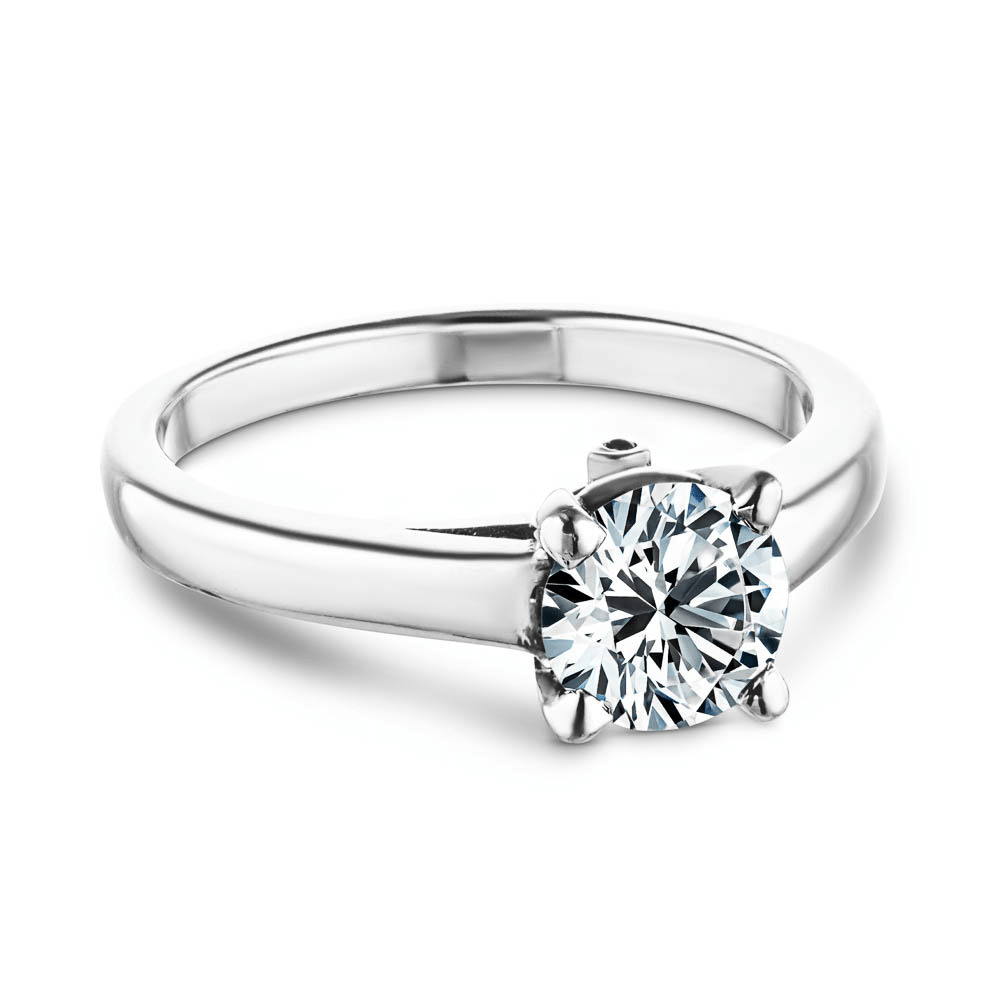 Looking for affordable engagement rings that still feel like a dream come true? Choose the Athena, featuring two subtly placed Lab Grown Diamonds on either side of the solitaire set center stone, known as a peek-a-boo diamond.
Athena Engagement Ring: Starting at $625 (setting only)
---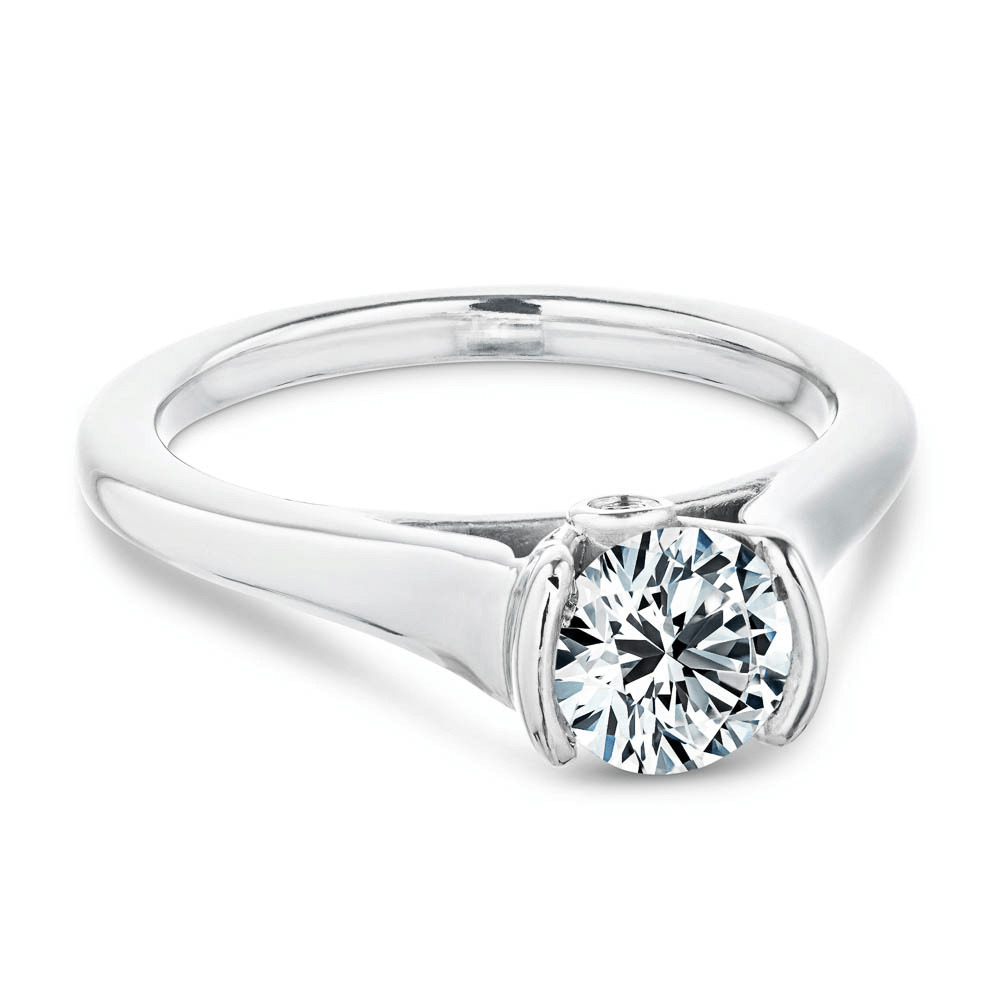 Delight your partner with the best of both worlds with a two-tone engagement ring that will blow her away. A half-bezel head accented with two Lab Grown Diamonds at the base of the prong head completes this modern solitaire style, blending simplicity with minimalism.
---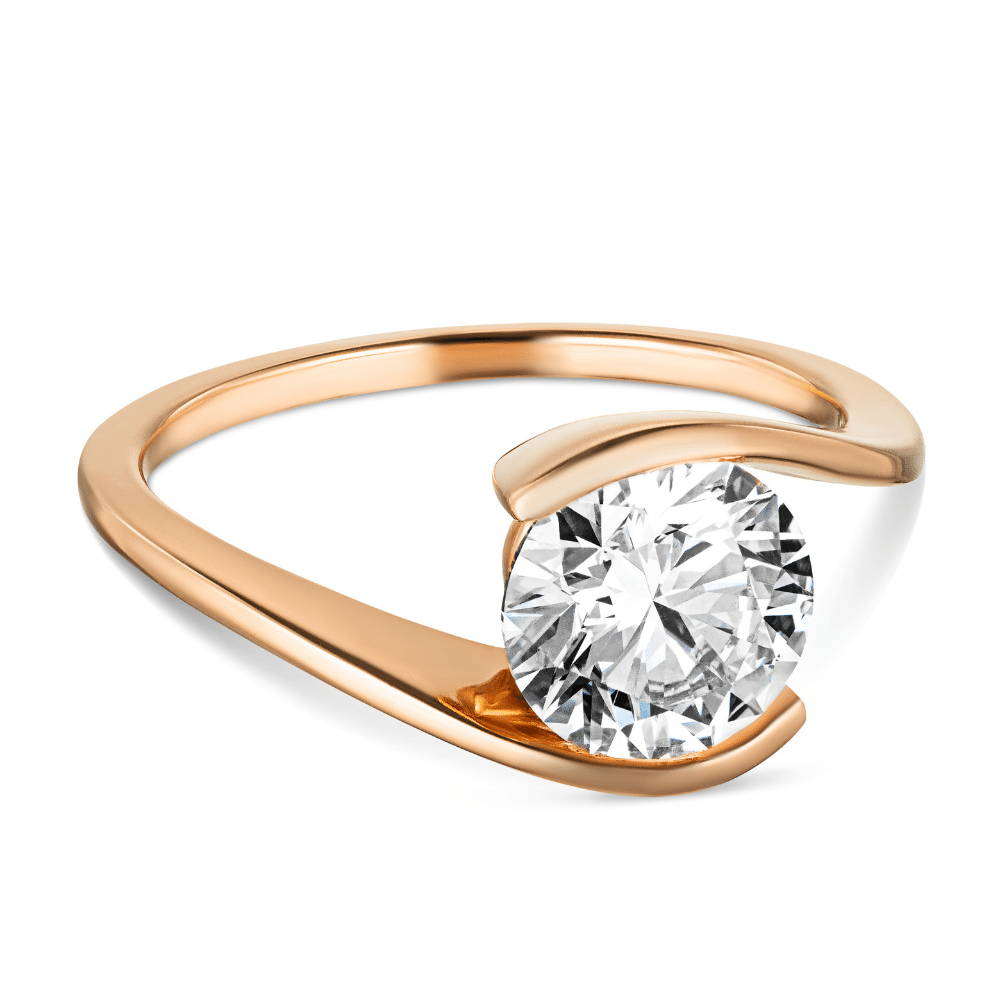 Giving the illusion of a tension setting, the Daci features a twisted twirling shank that holds the round cut center stone in a tight embrace. Choosing luxury doesn't have to weigh your wallet down. For affordable extravagance, choose this simple engagement ring.
When choosing an engagement ring, it's not all about the cost. Minimalist designs that make the most of simplicity — but with a little something special — are often more affordable than you think.
Which of these dazzling designs is your favorite? Once you find the one you love most, use our online Ring Builder to customize the details like center stone and precious metal type to make it absolutely perfect. Time to make your ring dreams come true!