Explore our sophisticated selection of men's wedding bands.
When a couple is getting ready to tie the knot, men's wedding bands aren't always the top priority. With all the excitement over the bride's engagement ring, the groom's counterpart is often overlooked. But men's wedding bands hold just as much sentimental significance, so selecting the right one should be a well-thought-out process. Not only does it represent a token of everlasting commitment, but it stays on your finger for the rest of your life!  

Finding the perfect ring to symbolize your love and bond can feel even more special when you find a piece that matches your style and character. This is why custom men's wedding bands are increasingly popular these days, as they allow grooms to get their rings just right. It even offers the opportunity to inject their personality into the designs — whether that be through a rare gemstone, an intricate pattern, or a unique metallic finish.
Custom Men's Wedding Rings
MiaDonna prides itself on offering a bespoke, custom ring design service. Our expert jewelers will bring your creative vision to life, allowing you to decide on the width, finish, and any other details of the band. You can also incorporate our Lab-Grown Diamonds and Gemstones into the design to add a splash of sparkle without overpowering the ring.

A recent client of ours transformed a classic men's gold wedding band into something so much more special. The pillars on the band display his wedding date in Roman numerals as a way to permanently mark this momentous event. He also added a pair of triangle Lab-Grown Diamonds to match the ones in his wife's ring and represent their strong unity.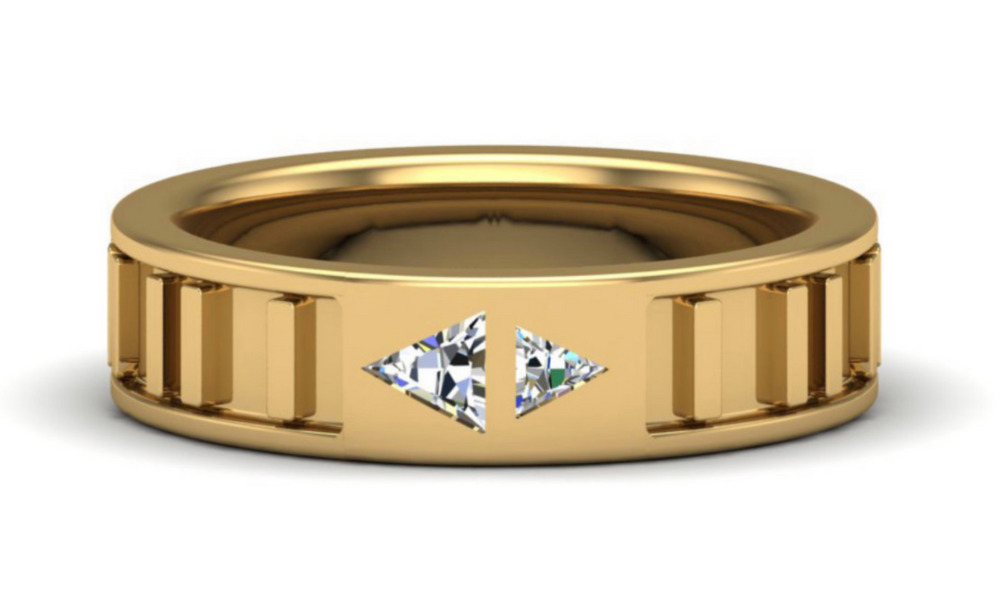 MiaDonna has another exciting project in the works: we're upgrading one of our chunky white gold bands to feature a line of dazzling deep blue Lab-Grown Sapphires. This not only brings vibrancy to an otherwise minimalist design but also increases the ring's worth — adding more than just sentimental value if passed down as a family heirloom.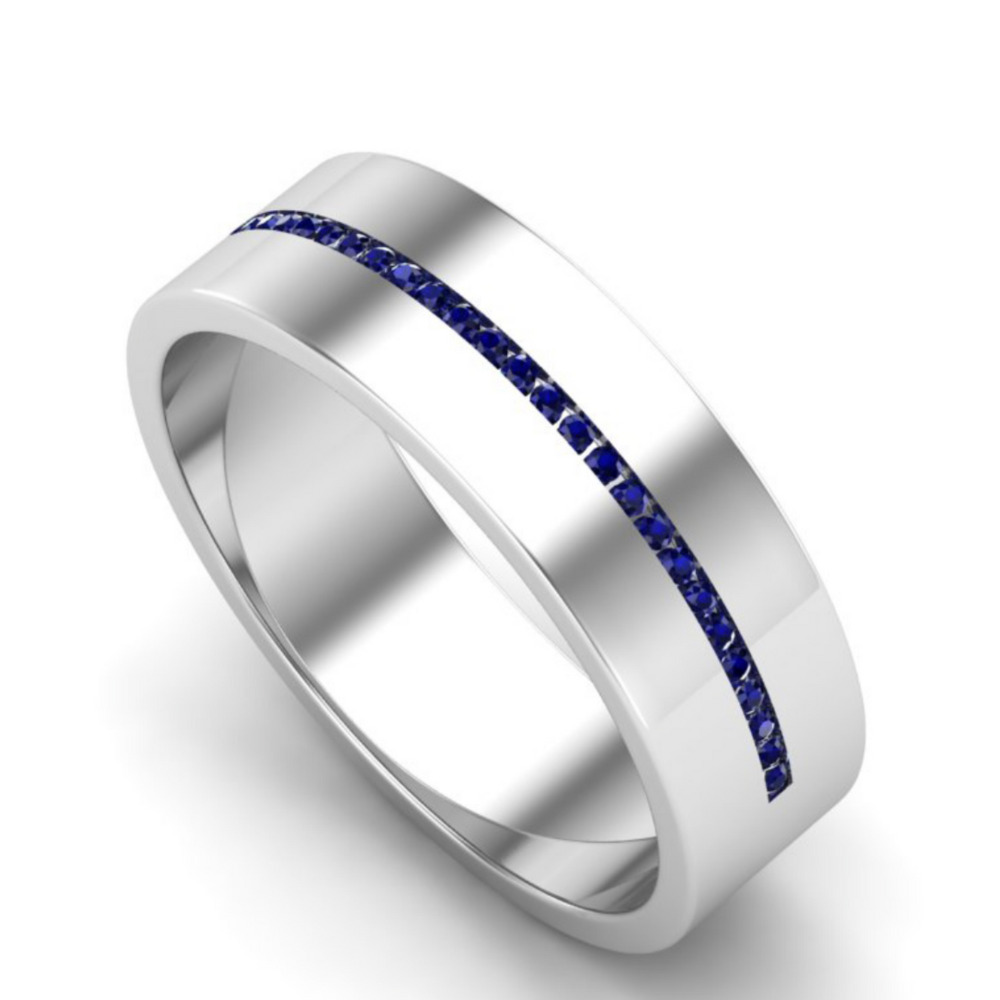 MiaDonna's Top Picks of Men's Wedding Bands
If you're eager to start designing your very own wedding band but don't know where to start, check out a selection of our favorite men's wedding bands below for some inspiration. You can simply enter the custom requirements for an effortless shopping experience or get in touch with us to start building your wedding band from scratch.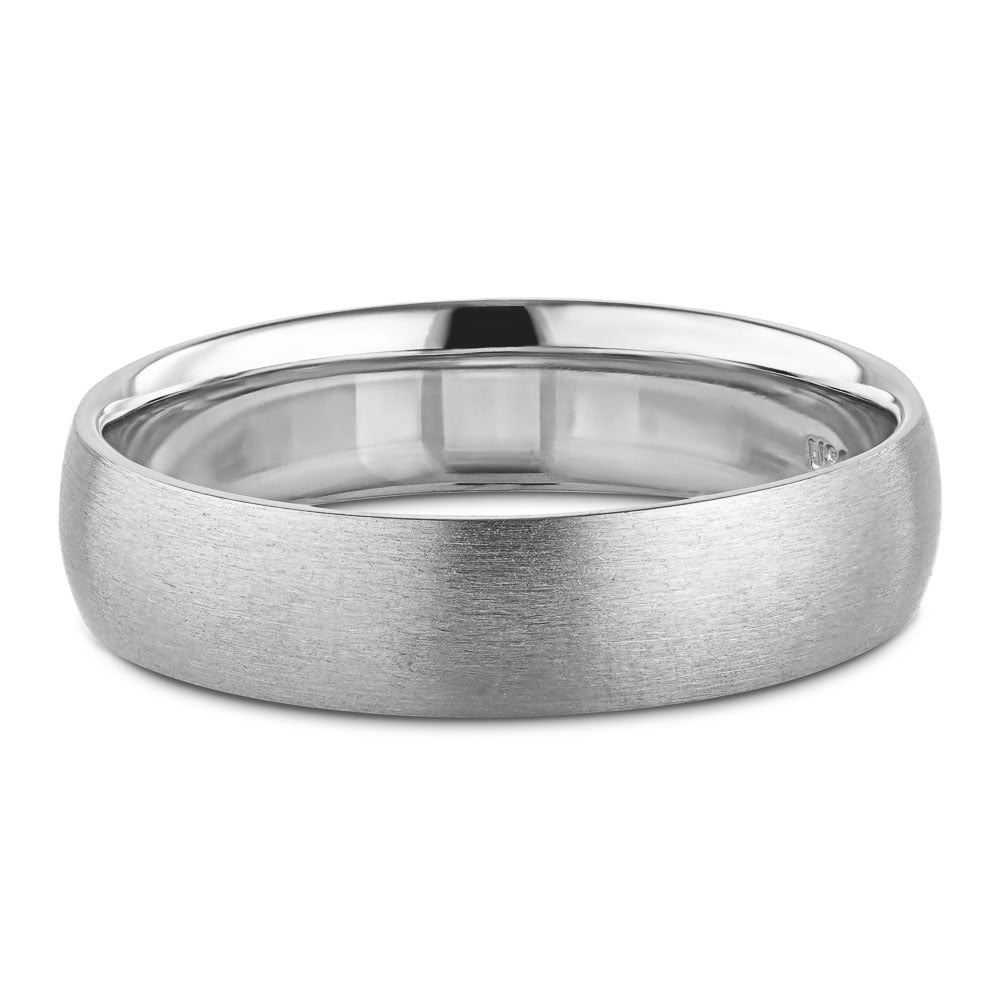 A chunky metal band with soft rounded edges, this style is easy to slide on and off over a large knuckle and is extremely comfortable when on. You can customize it to feature your desired texture, whether that be a lustrously smooth surface or crisp textured facets.
---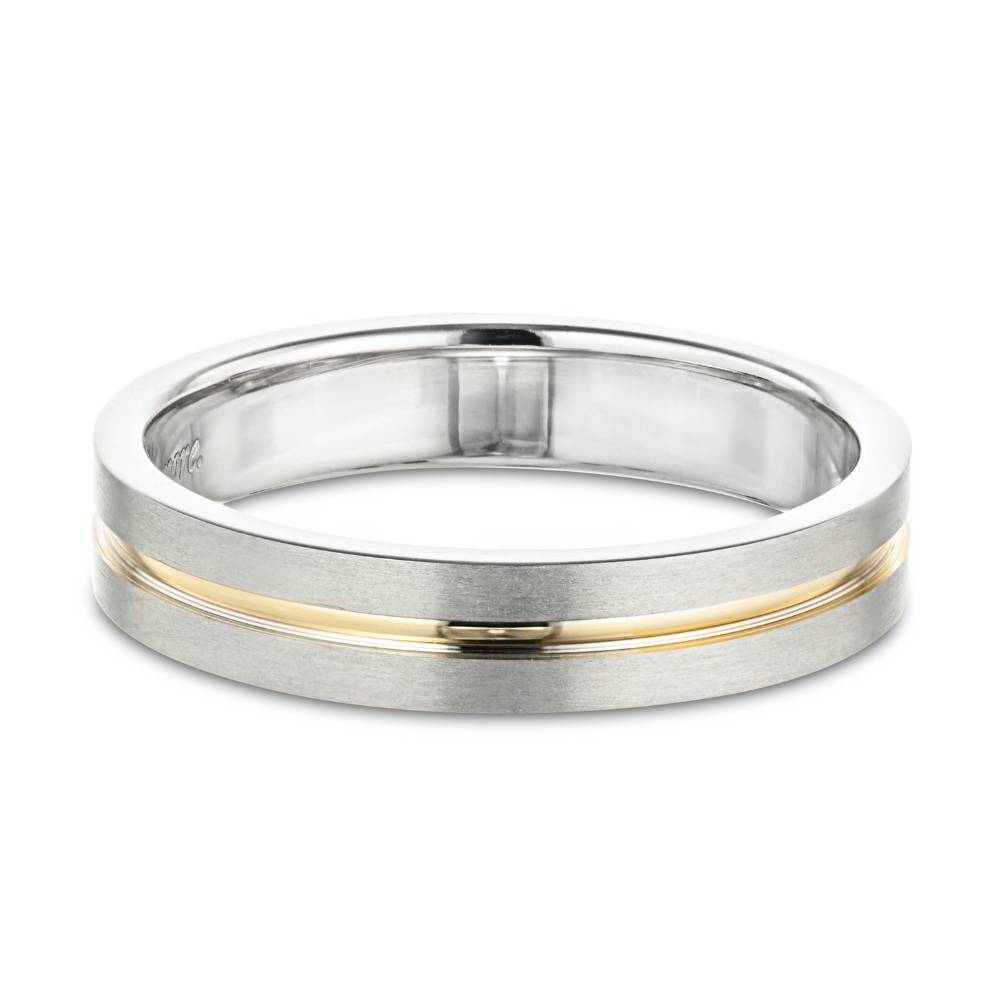 A classic design with a contemporary edge, this customizable wedding ring features a striking gold groove running through the center of the band. You can adjust the metal finishes to put your own spin on it, or why not increase the bandwidth for a dramatic look?
---
Let this sleek and stylish band join you on your long-lasting love journey. This distinctive design involves multi-faceted edges bordering a smooth satin center which can be altered to display your desired finish. For extra allure, make it into a men's diamond wedding band by adding one of our Lab-Grown sparklers.
Journey Band: Starting at $950
---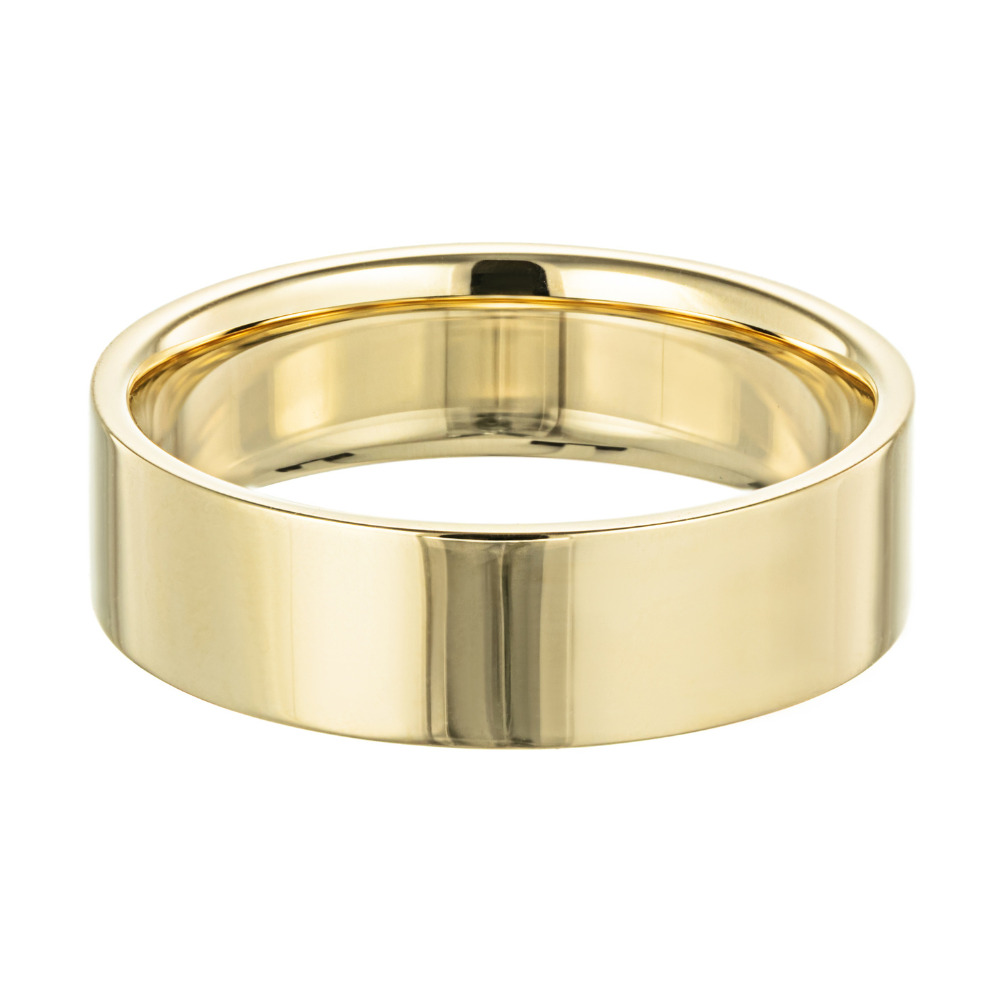 A traditional men's wedding band, reinvented. This stylish update features a comfort-fit, smooth flat surface that creates an ultra-modern look. Take personalization to the next level by incorporating a Lab-Grown Gemstone that's meaningful to you.
---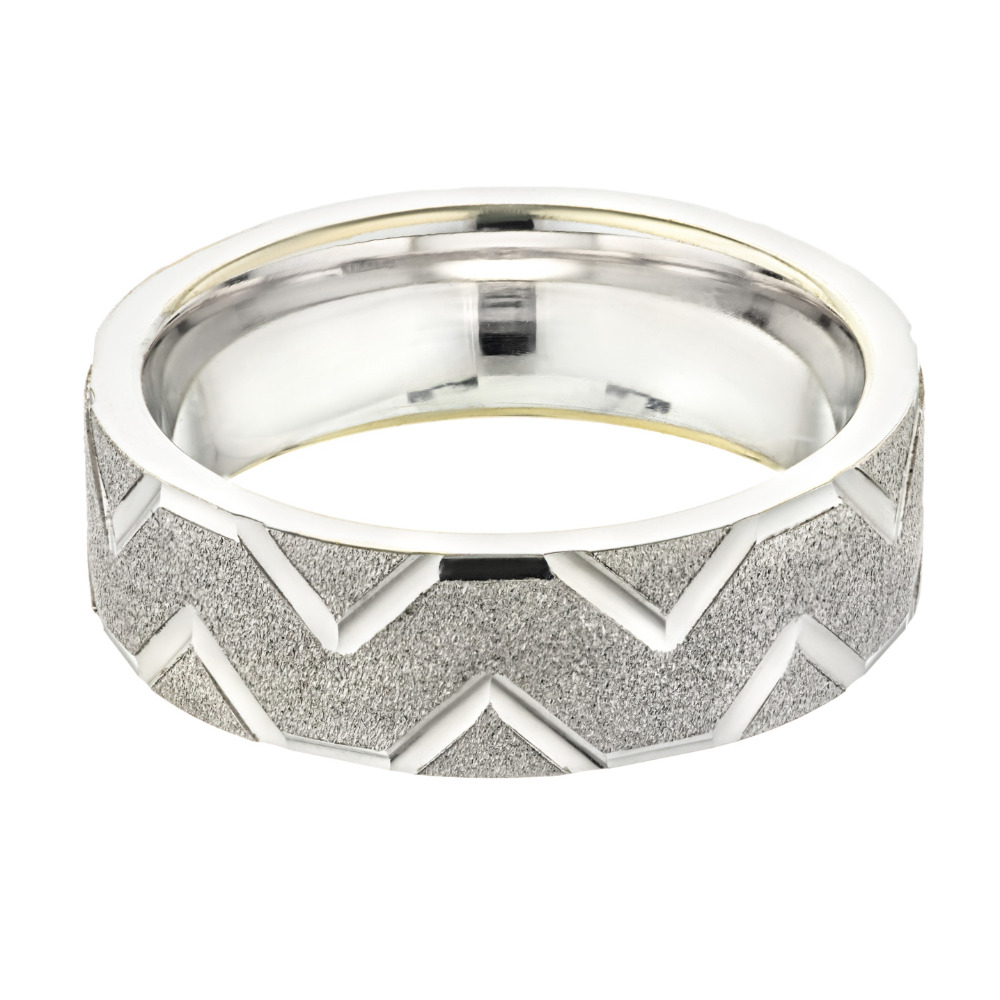 Suave, sophisticated, and a little bit quirky — this unique men's wedding band showcases a series of zig-zag grooves that are etched into a wide band width. We've opted for a satin finish to contrast the lustrous lines, but you could clash them with yellow gold if you dare.
Storm Band: Starting at $1,295
Move over gold, it's time for a contemporary upgrade. A men's black wedding band is the ultimate choice for style-conscious grooms. Don't be fooled by their muted finish, these rings are crafted from scintillating Lab-Grown Diamonds — eliminating waste and creating an incredibly durable ring. Learn more about this ground-breaking collection and browse these rings.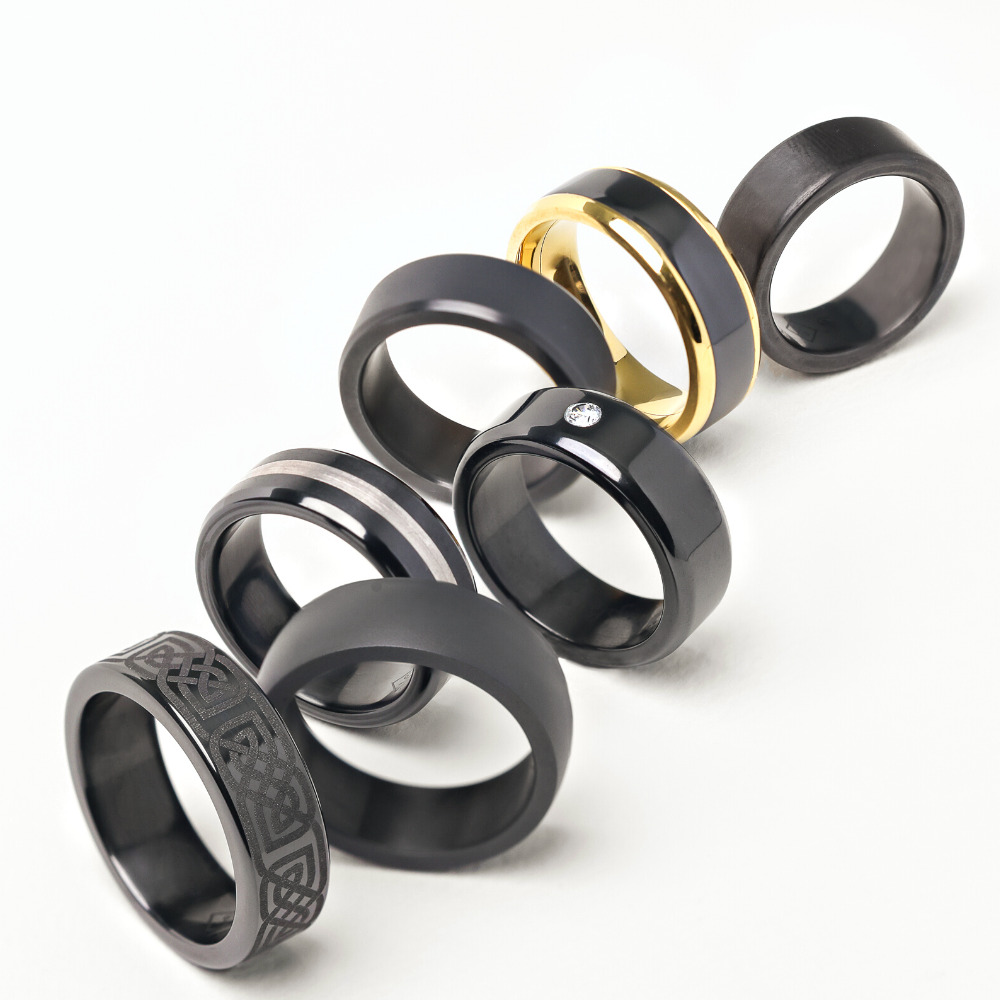 Start designing your custom wedding band today.
Think of the above designs as your blank canvas. As we previously highlighted, your wedding band belongs on your hand for the rest of your life, so it's worth taking the time to perfect your ring design. You can simply build your band by adjusting the features on our products online, or contact us directly so our design team can work with you to dream up your ideal wedding band.