How to Maximize Your Engagement Ring Budget in Australia
Article by
You live in the beautiful land of great surf and vegemite sandwiches and you are wondering how you can afford the most gorgeous engagement ring possible. You want your love to have a high-quality piece of fine jewellery, but the big question running through your mind is how do I get the best possible ring within my engagement ring budget?
The average price spent on an engagement ring in Australia for 2019 was $5,297 and the average carat size was around 1.0ct. Some people are going even bigger, with 16% of engagement ring buyers going for 1.2ct or higher. With bigger diamond center stones trending you may be peeking in your wallet to check whether you can afford that at the moment. Lucky for you we have some great tips for how to spend less and get more. You should first determine how much to spend by looking at your financial situation along with the desires and style of your fiancé-to-be. Your partner may prefer a simple setting with a 2.0ct diamond or a halo with a 0.75ct diamond. We all have different preferences and finding out your partner's may be a key piece in figuring out how much to spend on your engagement ring purchase.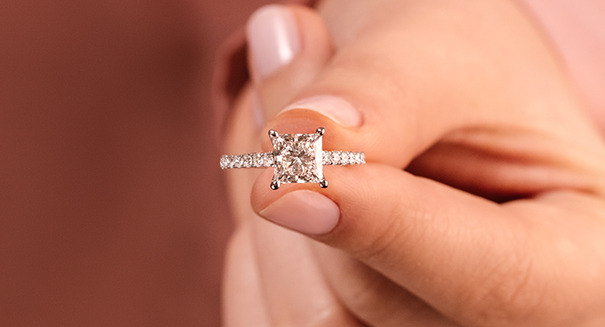 To maximize your engagement ring budget our first suggestion is always to choose Lab Grown Diamonds over earth-mined. The ethical option is more affordable believe it or not! The most expensive and dazzling of earth-mined diamonds are referred to as Type lla, making up only 2-3% of all earth-mined diamonds. This type shines brighter and comprises the rarest of diamonds. Earth-mined diamonds aren't actually rare, but the Type lla are! You'll be happy to learn that all our Lab Grown Diamonds are the superior Type lla, so you are getting the most brilliant shine for a fraction of the cost of an earth-mined diamond. But we can't just leave you with that- not all Lab Grown Diamonds are created equal. Lab Grown Diamonds are graded the same as earth-mined using the 4 Cs- color, clarity, cut, and carat. Although all labs claim to leave impurities out of their diamonds, creating a perfect Type 11a diamond- this just isn't the case. At MiaDonna, we only grow our diamonds in the most advanced labs that have a deep-rooted history with us. Make sure to go with a company that takes care in growing the highest quality diamonds possible.
Considering buying your ring from the U.S.?
You may want to investigate importing your engagement ring into Australia because compared to local retailers, it is very likely to end up being significantly less expensive. You can get higher-quality jewellery at a lower price. According to RingSpo, "When combining the savings on the diamond and the setting for a 1 carat, G color, VS2 clarity diamond with a solitaire setting is, therefore, likely to save at least AU$1,600 and possibly up to AU$2,500."
What should you expect to spend?
You will want to factor in a few extra costs when purchasing from the U.S. Australian Import duty is 5% of the cost of a ring over $1,000. However, under the Free Trade Agreement with the U.S., no import duty needs to be paid on a loose diamond. GST of 10% needs to be paid on both an engagement ring and a loose diamond or gem. There may also be a formal entry fee- orders AU $1,000-AU $10,000 may be subject to a Formal Entry Fee of AU $83.00. These fees are sometimes waived, so prepare for the added cost, but you may not even have to pay it! Even with the added costs of GST, import duty, and possible entry fee it is still likely to be more affordable to get your Lab Grown Diamond from the U.S.

If you aren't able to be there to inspect the ring before purchasing, it's worth learning about the 4 Cs. The first C, Clarity, is the purity or quality of a diamond and is the relative measurement of the inclusions and blemishes. Most people assume they need a clarity grading no lower than VS2, however, we believe you can go as low as I1 depending on where the inclusions are located. The jump in price from an SI2 to VVS1 clarity is significant but with an SI, you could still have an "eye clean" Lab Grown Diamond. Check out our table to see the different grades. The second C, Color, determines how much color is in a diamond, which is usually tints of yellow or brown. Grade D, E, and F are colorless, while G and H have a slight hint of color that only a gemologist would notice. The third C, Cut, determines how your diamond interacts with light, creating captivating visual effects, like brightness, fire, and scintillation. The cut is the most important part of a diamond's beauty, so selecting the highest cut grade your budget will allow is one of the best ways to get a ring your partner will love. A higher cut means you can go lower in color and clarity without sacrificing the diamond's overall beauty. We recommend going with ideal or excellent for the cut. As far as the fourth C, Carat, ask our Personal Shoppers for reference guides to determine the size of your center stone. A 1.08ct princess cut Lab Grown Diamond with clarity VVS2, color G, and an excellent cut costs $2,317. If set in a solitaire style like the Blonde the total price is $2,817. For an earth-mined equivalent, it could be up to 40% more than that! You may as well go up to 2.0ct in that case, right?!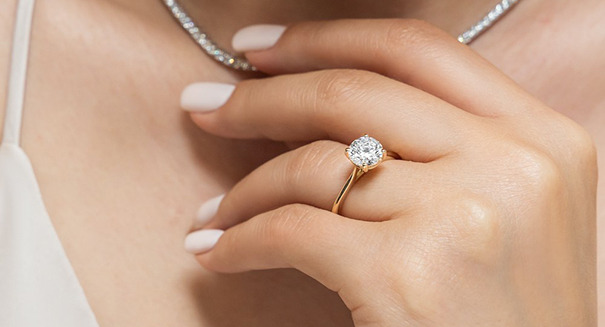 Another factor to consider when purchasing your ring is the ever-changing AU/US exchange rate. The relative strength of the Aussie dollar to the U.S. dollar can play a huge part in how much money you save. As it changes month to month do a quick check to see where it's at. It could be in your favor and make the ring you're considering an even better buy!
MiaDonna was founded and is led by a woman who was raised in Australia, Anna-Mieke Anderson. She was brought up to be a conscious consumer and when she discovered years ago that she had purchased a conflict diamond she immediately sponsored a boy in Liberia who had been affected by the diamond mining industry. From there started connections that led to the inspiration of MiaDonna being born. She now leads a company whose mission is to offer an ethical fine jewellery alternative while empowering people who have been negatively affected in mining communities. When you buy your engagement ring with us you become part of our #miadonnaheroes, and we couldn't achieve any of our projects' successes without you!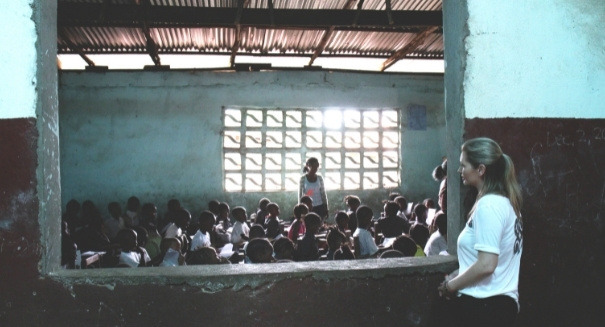 We want you to get the biggest bang for your Dollarydoos- and we hope the information above leads you on the pathway there. It's worth comparing the prices of MiaDonna's rings versus local jewelers to see how much you can save! Reach out to us to us and we can help you get the dream engagement ring you've been hoping for! Looking to browse some affordable engagement rings? See these top 10 affordable engagement rings.