The Best Custom Engagement Rings of All Time
Article by
The best way to get a truly unique ring is to design it yourself! When you get a custom engagement ring you get a design that is genuinely yours. To start on your path of designing your own ring, find styles you love and ask yourself what you love about them. Is it the vintage look? The center stone shape or size? Which rings made your heart skip a beat? Compile a dream board and figure out what elements you want to incorporate into your very own style- we can produce any ring design you dream of! Create something very unique or even make small alterations to a design that already exists. It could be that you want to blend two rings together- maybe the band from the Amore, and the halo style from the Heroine. Or perhaps you love the hidden halo of the Millie, but you want an accented band. Anything you imagine, we can create!
Next step is to share your sketches and images with our designers as inspiration in the process of creating your ring. Based on what you tell us you would like, we create a digital illustration using computer-aided design (CAD). The CAD is then sent to you for review and approval. At that stage, you'll have the opportunity to make adjustments to the design before it is handcrafted! We go through each stage with your approval so any changes can be made early on.
We have many show stopping custom-made styles that our #miadonnaheroes created with us. Check out these rings made with lab grown diamonds and gemstones and 100% recycled metals to show the variety of just what you can do!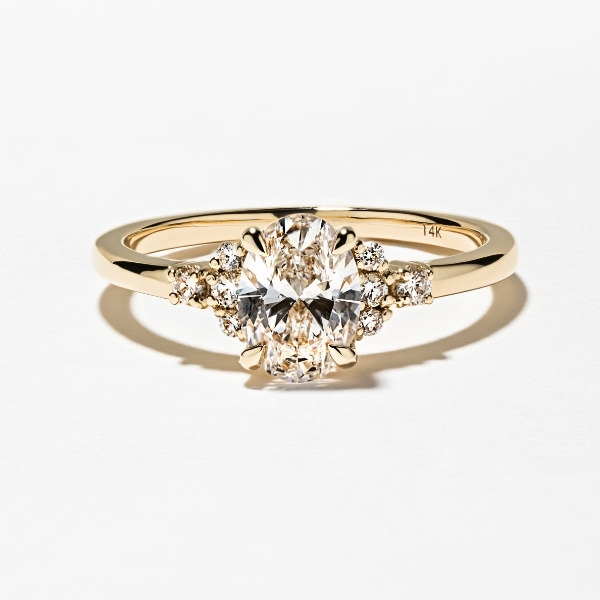 Custom Juniper Engagement Ring

The Juniper is an asymmetrical style that is very unique. Some people love the style but would prefer symmetry- and it's easy for us to custom-design that! Check out the Juniper to see which way you prefer it!
---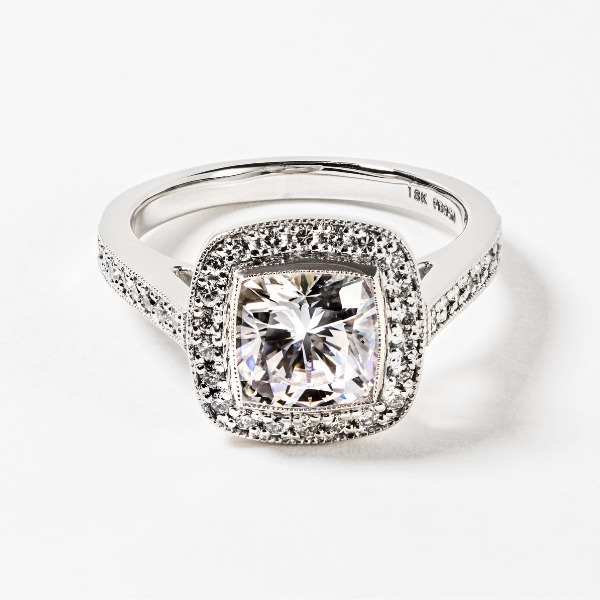 Custom Cushion Cut Engagement Ring

This style features a cushion-shaped halo of Lab-Grown Diamonds that continue halfway down the band. This reminds us of the Isabella but without the filigree detailing.  
---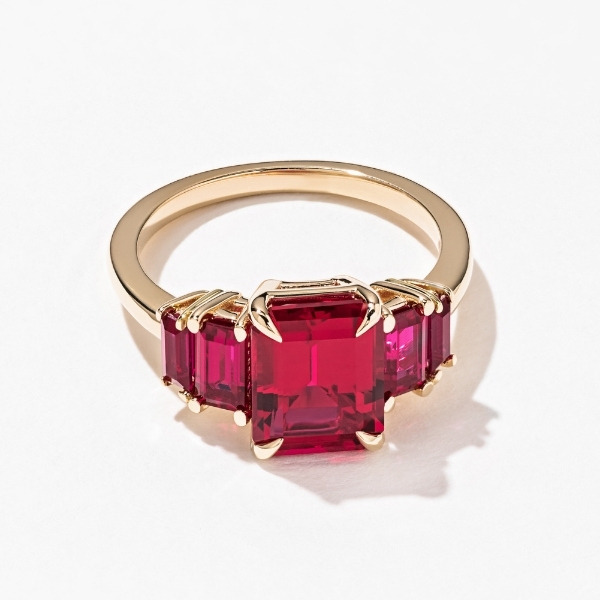 Gorgeous Custom Ruby Ring

The designer of this ring loves rubies so much they got 5 gorgeous emerald cut gemstones for a showstopper style. Feeling inspired by this one? Rubies make a stunning choice for an engagement or right-hand ring!  
---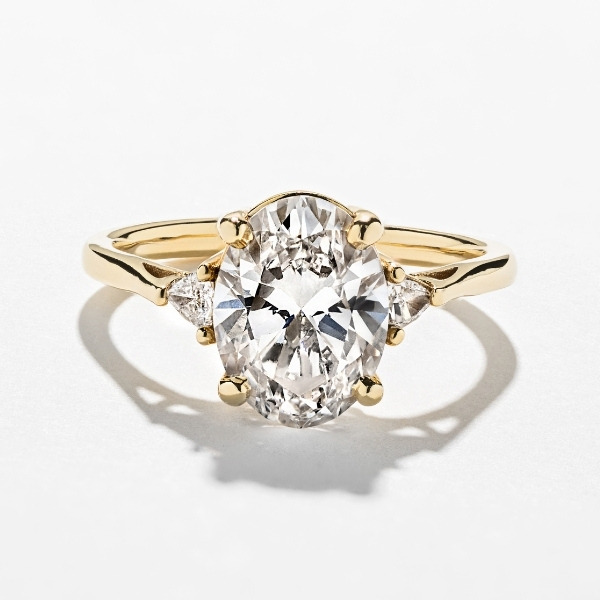 Custom Three-Stone Engagement Ring

Three-stone rings are trending right now, and we love the style of this one! Oval shapes elongate the fingers and the two triangle shaped diamonds on either side give this ring the perfect touch.  
---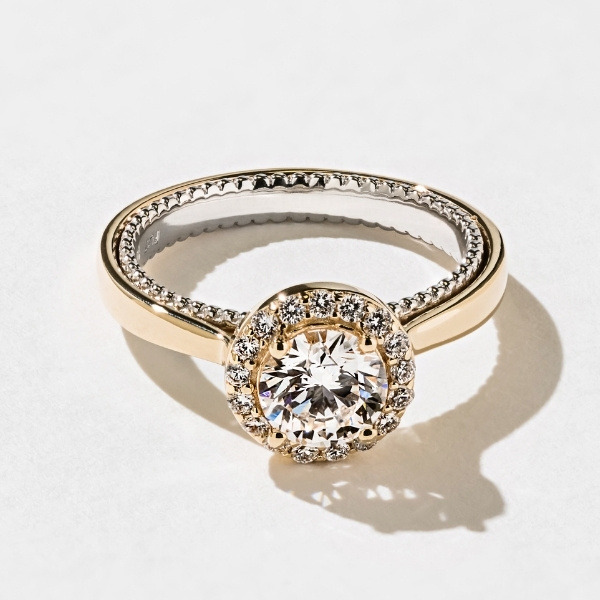 Custom Two-Tone Engagement Ring

Are you a fan of two-tone rings? This design features yellow and white gold for a ring that will turn heads. In addition, the halo around the lab grown diamond makes the center stone appear larger than it really is!
---
Custom Emerald Engagement Ring

What an elegant vintage style! The creator of this ring actually had the unique setting and we were able to repair it and make the prongs to fit this jaw-dropping lab grown emerald center stone. 
---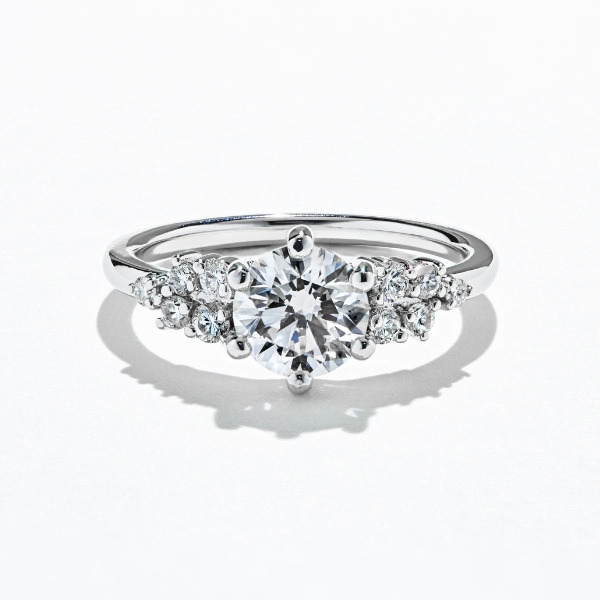 Custom Accented Engagement Ring

We especially love this exquisite ring! The accenting diamonds give this ring all the sparkle you could desire. It's definitely unique with 5 accenting diamonds on either side for a stunning design.  
Inspired to create your own ring? Reach out to us anytime for questions about the process! We are happy to help you on your way to getting the ring of your dreams. And remember that at MiaDonna, every ring, whether custom or not, is meaningful because each one gives back! A portion of the purchase is donated to our foundation, The Greener Diamond, and helps us fulfill our mission to improve the lives of people around the world who are negatively affected by the gold and diamond mining industries. We appreciate all our clients- you are our #miadonnaheroes!
Not quite ready to design your very own ring? You can always build a completely unique ring from one of many of our customizable designs.