Top 6 Stunning Diamond Stud Earrings
Article by MiaDonna
A set of diamond stud earrings is a must-have for any jewelry box. Adorning your ears with a pair of timeless and elegant studs will transform your entire look with effortless ease. The best part about choosing MiaDonna is that you can pick your favorite Lab-Grown Diamond or Gemstone in the size of your choice and build the perfect pair for you or a loved one. Choose from our top styles and build your dream pair of studs.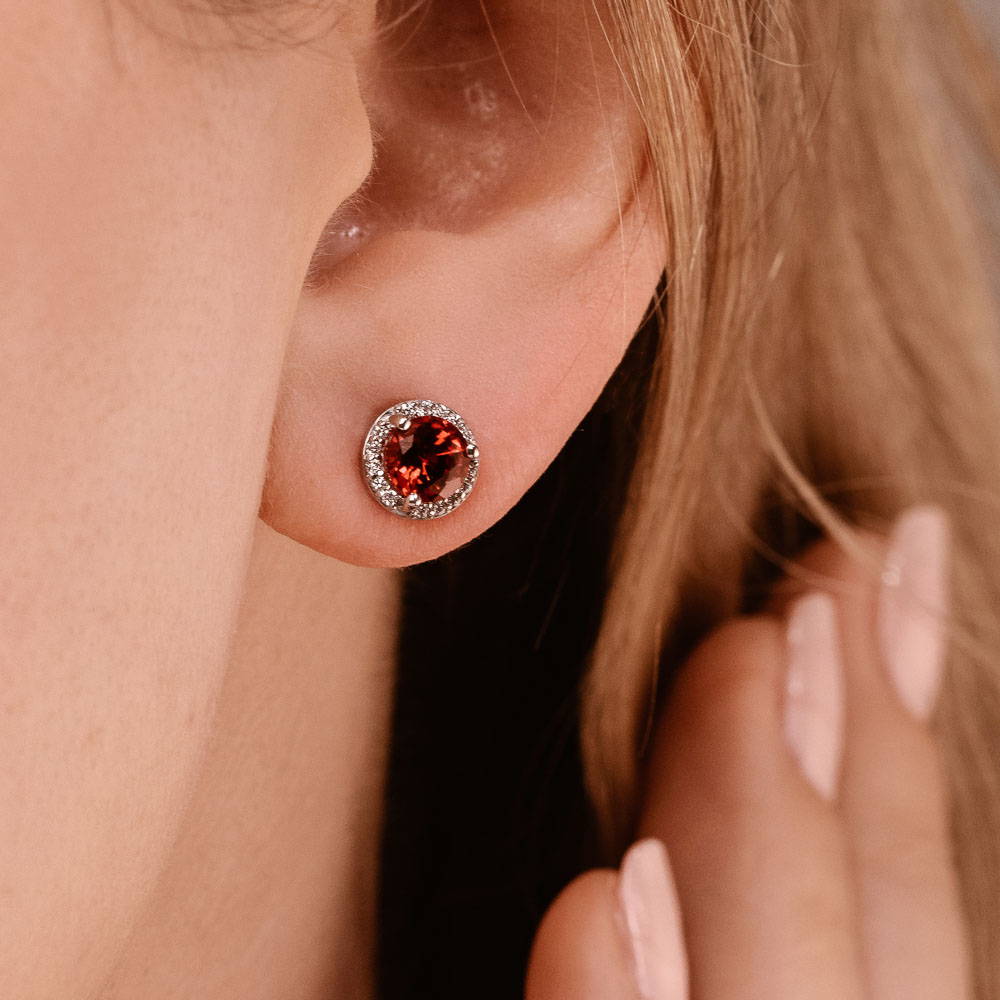 This brilliant style blends sparkling Lab-Grown Diamonds with colorful Gemstones for an eye-catching pair of incredible looking stud earrings for women. Select your type of center stone and preferred shape, from Round Cut, Princess Cut, Cushion Cut, or Emerald Cut. These center stones will shine brightly surrounded by a stunning halo of Lab-Grown Diamonds for a breathtaking finish.
Diamond Halo Stud Earrings: Starting at $714 (setting only)
---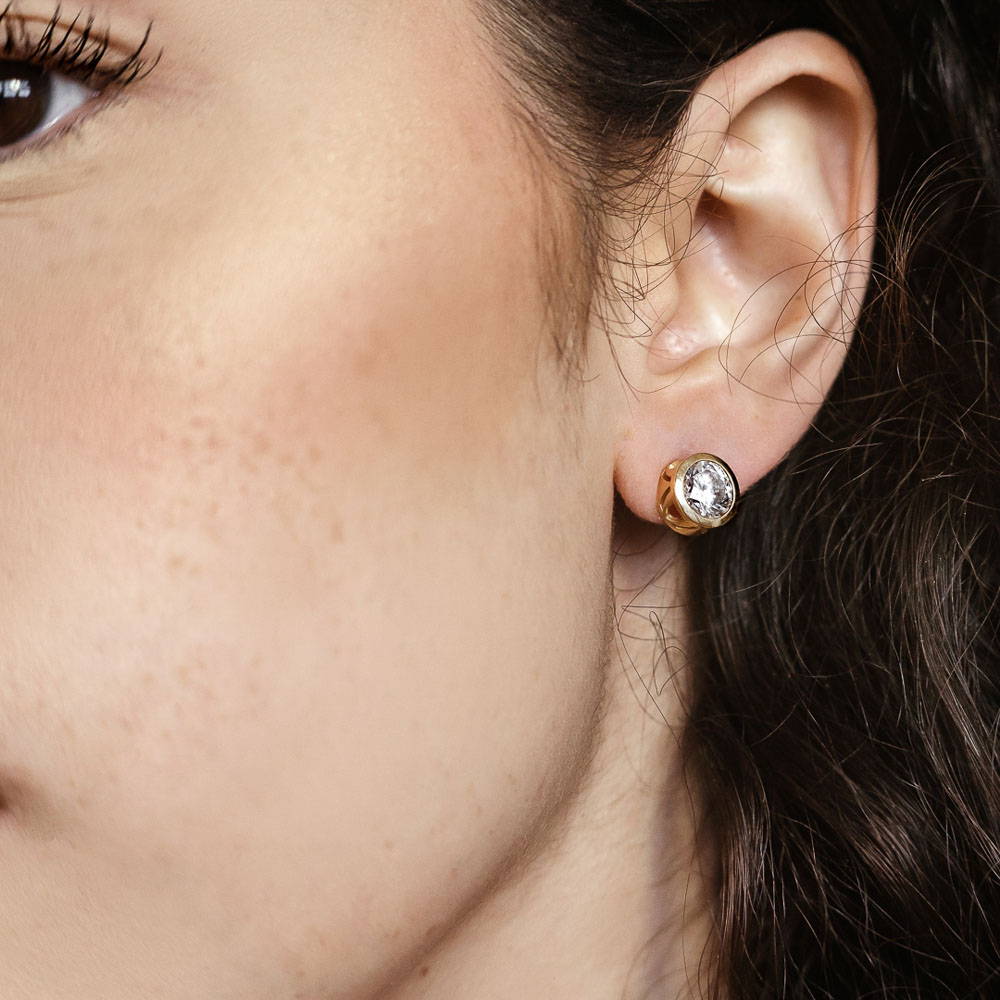 Classically constructed for a simplistic yet elegant look, these bezel Lab-Grown Diamond stud earrings beautifully showcase a center stone of your choice. With filigree cut-out detailing along the sides, these unique earrings are truly one of a kind. Ideal for those who prefer minimalist jewelry, these studs will complement any and every outfit.
Filigree Bezel Studs: Starting at $248 (setting only)
---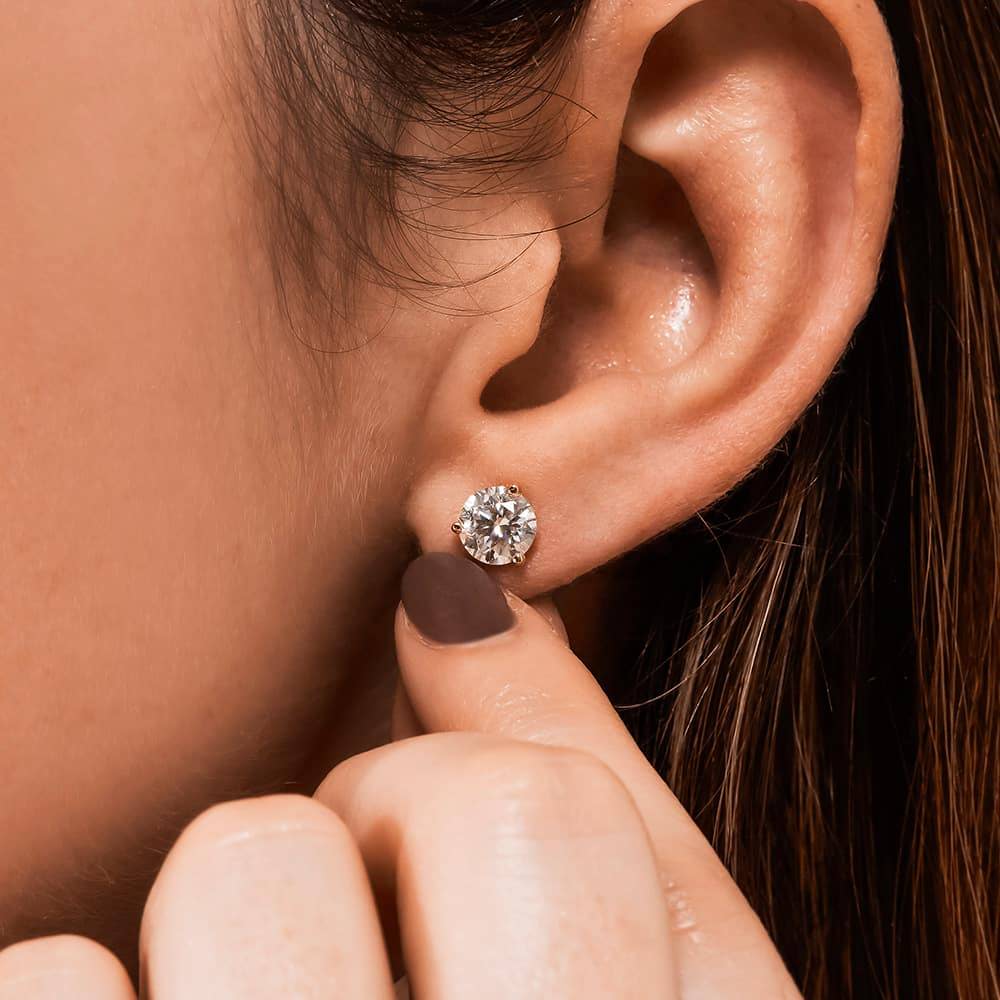 These Martini Lab-Grown Diamond stud earrings are delicate yet dazzling, bringing timeless grace to your earring choice. Choose from 1.0ctw to 3.0ctw Lab-Grown Diamonds and see them displayed in a three-prong martini style with your choice of 14K White, Yellow or Rose Gold setting. The mesmerizing geometry of these classic earring studs will win over the heart of your loved one for any gift-giving occasion.
Martini Stud Earrings: Starting at $192 (setting only)
---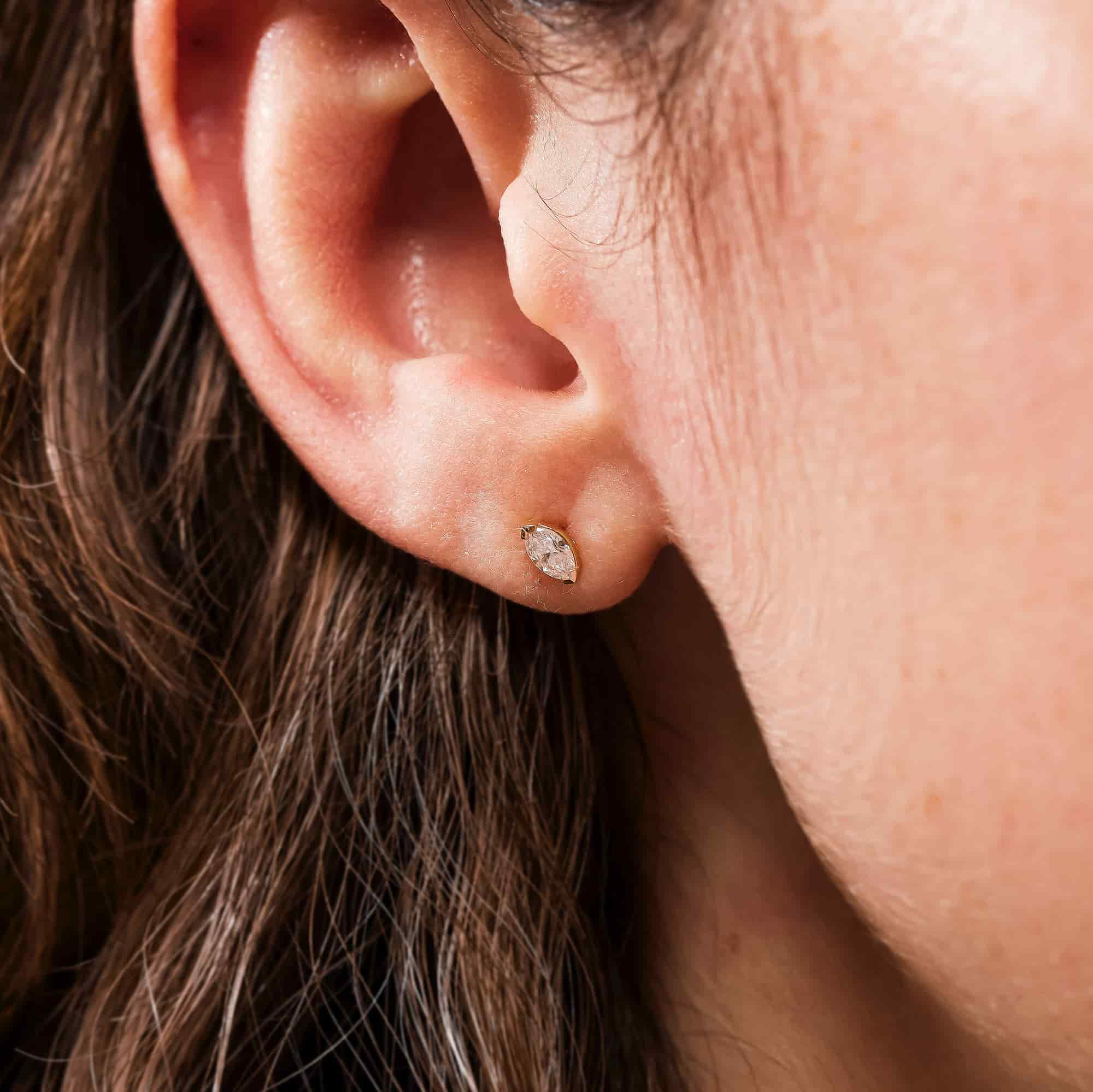 Choose this pair of earrings for a dainty pair of studs that will add a subtle touch of beauty to your everyday looks as well as your special events. These Marquise Cut Lab-Grown Diamond earrings come in your choice of 14K Gold, so you can customize them perfectly to suit your style.
Marquise Bezel Set Studs: Starting at $395 (setting only)
---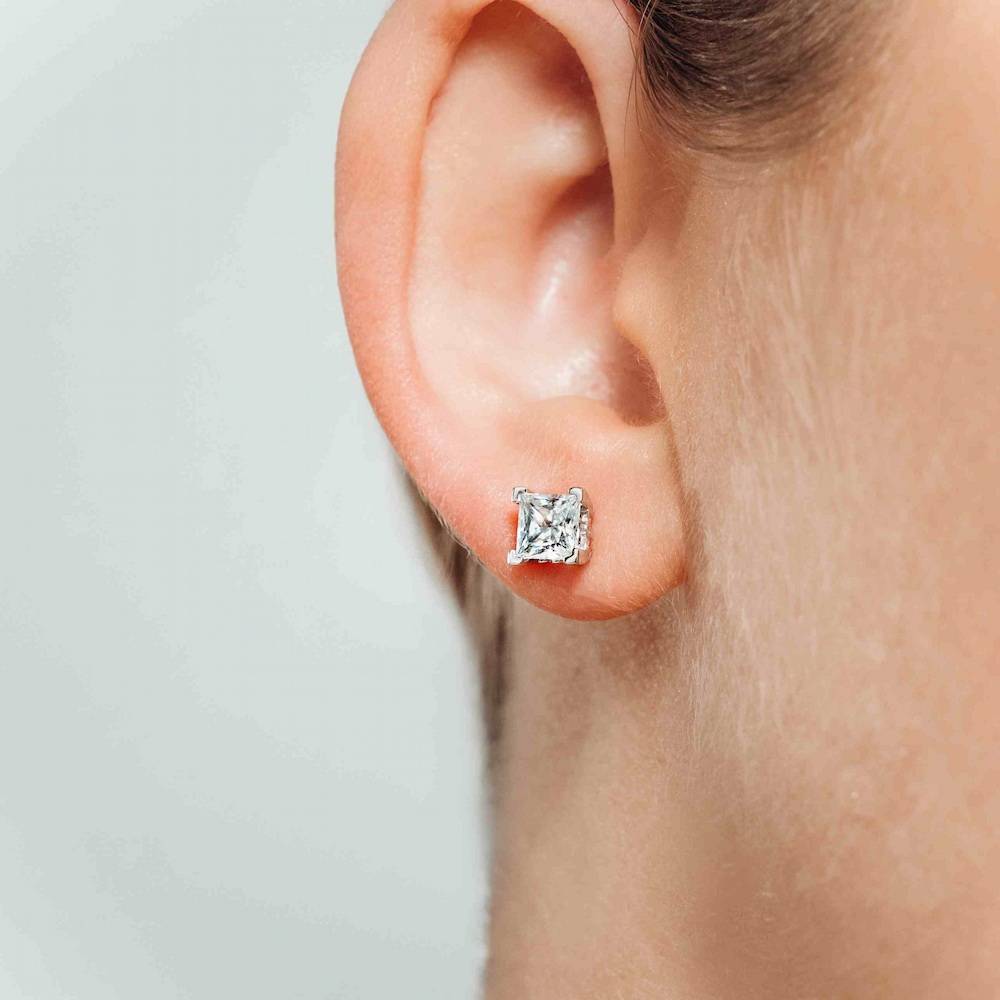 The detailing featured on this pair of Princess Scroll Studs is matched by no other. Setting your choice of the center stone in a secure V-tip with antique scrollwork engraved in the basket, these earrings are more than initially meets the eye.
Princess Scroll Earrings: Starting at $192 (setting only)
---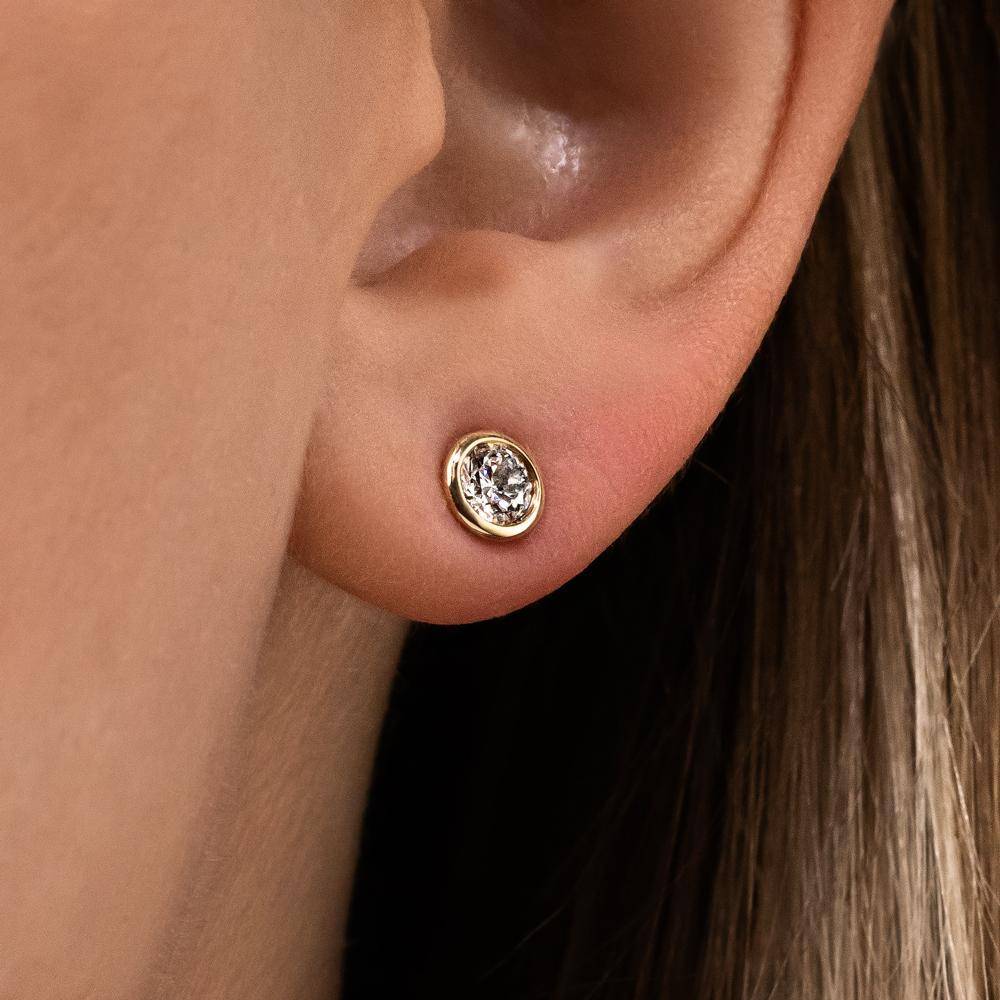 These exquisite bezel studs are simple yet sophisticated. With a classic circular style
completed with your choice of recycled 14K Gold, these studs are a jewelry box essential. Less is more when it comes to classy earrings, so pick a bezel style for a timeless pair of studs.
Lab-Grown Diamond Bezel Studs: Starting at $730 (setting only)
Whether you're seeking to treat yourself with a gorgeous pair of earrings or want to let your loved one know you care, choose a pair of Lab-Grown Diamond earrings for a piece of jewelry that will never go out of style.