Why Eternity Bands Can't Be Resized
Article by MiaDonna
Diamonds are timeless symbols of love, so what better ring choice than an eternity band? We love this enduring style of ring as much as you do. Perfect for an important anniversary or when you renew your vows, these iconic diamond rings are a favorite for a reason. Celebrate your undying love with a sparkling ring that is an endless circle.
But, you may be wondering, can you resize a diamond eternity band? Because they are forged from a continuous ring of diamonds, resizing these rings is not possible. You'll need to know your partner's ring size in advance to ensure the best possible fit.
So, if you are thinking of reaffirming your relationship or simply treating your loved one, follow these top tips to ensure you don't end up with a gorgeous ring that doesn't fit as well as it should!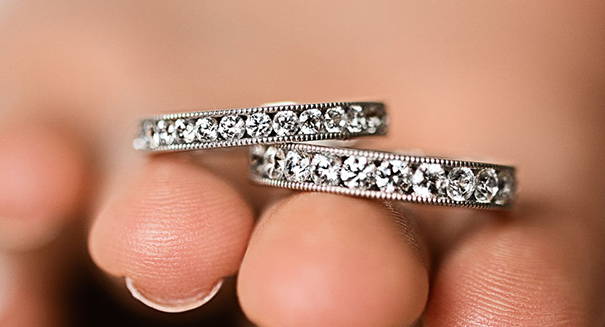 Can you resize a diamond eternity band?
Diamond eternity rings are one of the few styles that can't be resized. As the ring is constructed from an endless link of diamonds, we are unable to change its size without adding or removing individual stones. Don't worry – there are ways of ensuring you get a great fit that lasts.
Use a ring sizer for exact measurements
If you are unsure of your partner's exact ring size, why not use a ring sizer? These handy tools are incredibly cost-effective, and you can keep them for life! So, have one of these at the ready to help you and your loved ones when they need to measure their ring size.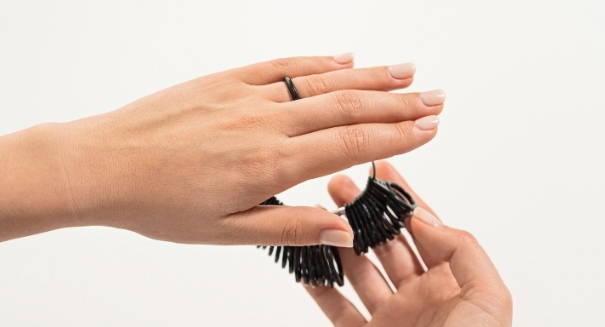 Choose a slightly larger size
As we get older, our fingers tend to increase in their thickness. This is entirely natural and nothing to fear, but could pose a problem if your wife grows out of her eternity band for women. Instead, choosing a size up can help to ensure that you have a comfortable fit for many years to come.
Opt for a "faux" eternity ring
Bringing you the same level of unmatched beauty just without the permanence, a ring with diamonds along half or two-thirds of the band is a great option. For example, the Half Round Stackable Band gives you the same timeless look with the flexibility of resizing too. There is a place within the ring where metal can be added or subtracted to change the ring size.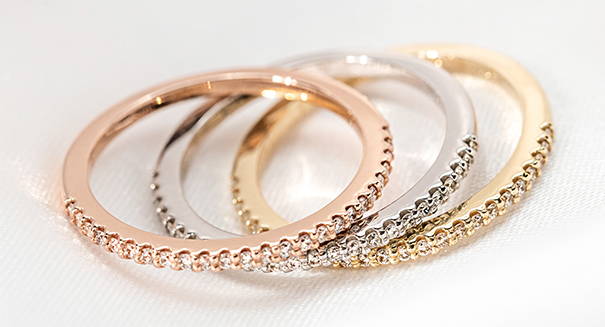 Resizing eternity bands may be impossible, but they complement wedding rings and engagement rings exceptionally well. Be prepared for the precautions when buying, or be willing to pass this stunning ring down as an heirloom to your children when it no longer fits. Whether for an anniversary, birthday, or any special occasion, worth commemorating, these rings symbolize everlasting love.