Wedding Donkeys and Other Unique Wedding Ideas
Article by MiaDonna
"We want our wedding day to be the same as every other couple's special day," said no engaged couple ever.
We know how critical it is to make your big day stand out, so we've pulled together our edit of unique wedding ideas and tips to enable you to do exactly that.
Ultimately, your love story's distinctive, so why shouldn't your celebration be, too? To make creating your special day a little simpler, check out our wedding inspiration ideas, all of which are perfect for all aspects of your day.
Get ready to be inspired…
The latest accessory for your wedding? A donkey. And no, we're not joking. Donkeys at weddings – otherwise known as beer burros – are genuine walking icebreakers, creatures that'll alleviate the burden of mixing and mingling. Get this – these four-legged friends will turn up to your big day to greet guests and socialize, serving snacks or drinks from baskets!
The burros also wear personalized pack-saddles, roughly waist-high, with baskets, and they're capable of holding up to 12 beers in their packs at a time. The donkeys are typically the first thing guests feast their eyes on once they leave the ceremony and enter cocktail o'clock. Even better, the donkeys can also function as a walking photo booth for your wedding – I mean, who wouldn't want a picture with it?
Organize Awesome Transport
While this aspect of your nuptials is easy to overlook, wedding transport is a brilliant way to show off your taste and character.
Consider how you'll both arrive at the ceremony as well as how you'll leave once you've tied the knot. Eccentric VW? Vintage car? Or what about a specially decked-out tuk-tuk? There's no end to the options – you can even rent movie-inspired vehicles like the James Bond Aston Martin! If your budget doesn't allow for this, reach out to a loved one who has a sophisticated set of wheels they can lend you.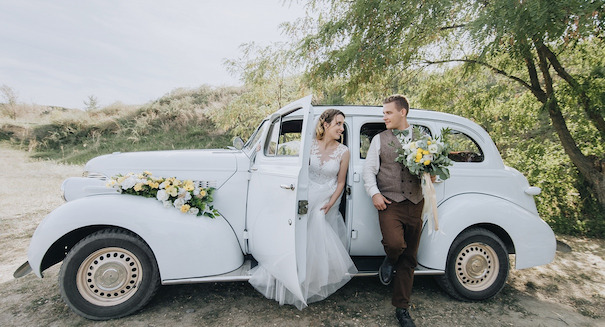 Make Eco-Friendly Wedding Choices
Wedding planning involves a hundred and one decisions before you can even walk down the aisle, right? From choosing your color scheme to setting a date, there are all kinds of details – both small and large – that contribute to the final result of your big day. But have you paused to consider if the choices you're making are kind to the planet?
Obviously, we think you should choose rings crafted with 100% recycled metals and lab-grown diamonds or gemstones, but there are many other ways to ensure your wedding is sustainable and eco-conscious. From using recycled paper for your invitations, to upcycling fabric and lace for your decor, the possibilities are endless. For instance, think about selecting a lab-created diamond over a naturally-mined stone. When you pick a lab-grown diamond, you're picking a product that has an eco-friendly, ethical, and economic impact on the environment.
As well as crafting pieces using lab-grown gemstones and diamonds, we use recycled precious metals, too. For instance, our wedding and engagement rings are eco-friendly, conflict-free, and support The Greener Diamond charity – so they don't negatively impact native communities or our world.
Pick some childhood photographs of both of you to create one-of-a-kind wedding décor. We recommend displaying two photos of both of you at various ages to match your table numbers. Another fun game is to have baby pictures of both of you and let the guests see if they know which one is the bride and which is the groom.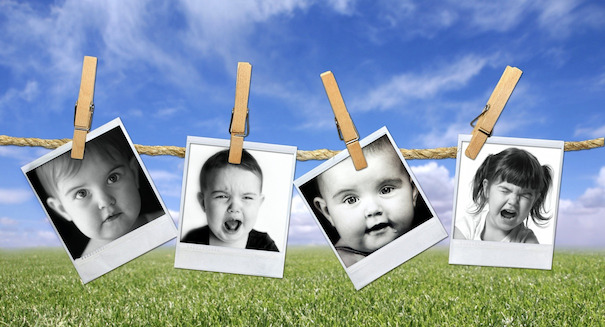 Put your mark on drinks by buying personalized labels for water and wine. Or if you want to splurge, order mini engraved champagne bottles as wedding favors.
What's more, you could choose wedding drinks that mean something to you. For example, serve the champagne you cracked open when you first got engaged or the wine you had on your first date. And as for wedding reception ideas, how about picking your favorite cocktails?
Collect wildflowers a few weeks before your nuptials, dry them out, then use the petals as confetti. Not only is this a cost saving idea, it's also a way to protect the environment. #Winning!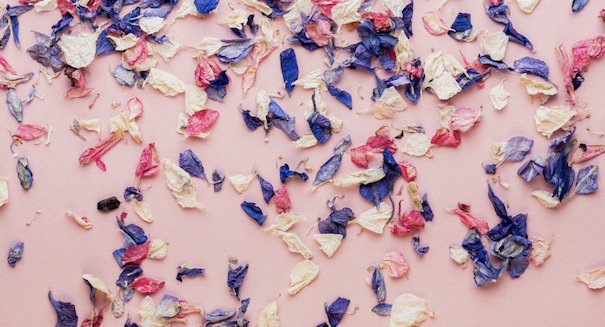 Integrate a Ring Warming Ceremony
Known as the Blessing of the Rings, this beautiful ritual involves your wedding rings being passed through your guests to send their love and well wishes into before they're placed on each finger.
The idea is that when they're returned to the Best Man before the ring exchange, they encompass something truly valuable: the blessings and love from all your family and friends. If you're not comfortable having your rings travel to all of your guests, you can narrow it down to your parents, or your bridal party.
From wedding décor that takes everyone's breath away to trending beer burro weddings, we hope you've been inspired by our epicly unique wedding ideas. They're sure to wow your guests, so they don't forget your big day any time soon..