Unfortunately, we live in an era of consumer greenwashing and it's getting tougher to sort fact from hype. Which companies are actually making the world a better place? How do we know their sustainability claims are true?
Now that lab grown diamonds have become mainstream, like we always knew they would, it's even harder to sift through the misleading information. However, a major facet of our mission is to be an advocate for the consumer– that's you!
To stay true to that promise, we want to help you navigate the confusing lab grown diamond industry. We know we need to go beyond transparency and validate that our core values align with you, our socially and environmentally conscious consumers. Since 2005 we have walked the walk, talked the talk, and are still eager to prove it and earn your trust.
In 2019, MiaDonna gained the world's preeminent third-party certification: we became a certified B Corporation! So what does becoming a B Corp mean for our customers, our company, our foundation, and the world? Let's spill the tea.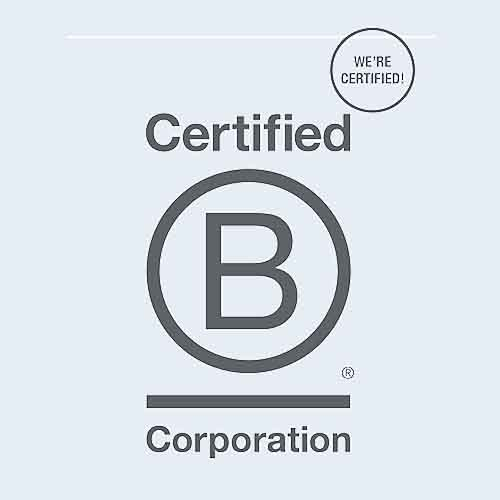 B Corporations are companies that use the power of business to solve social and environmental problems. Businesses must prove they meet high standards for social and environmental performance, public transparency, legal accountability, and verified positive impact.
The B Corp's official site explains it perfectly: "Certified B Corporations™ are businesses that do more than make a profit. B Corps™ prioritize people and our planet in everything they do."
The B Corp movement started in 2006 in the United States. The nonprofit B Lab aimed to support businesses that strive to make a positive impact. They wanted to create a legal framework to achieve this goal. B Corps exist in many industries across the world, in over 70 countries.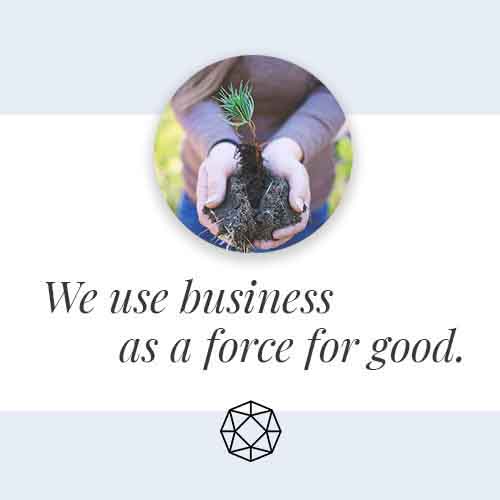 As a B Corporation we believe:
That we must be the change we seek in the world.

That all business ought to be conducted as if people and the planet matter.

That, through our products, practices, and profits, we should aspire to do no harm and benefit all.

We must act with the knowledge that we are all dependent on each other. Therefore, we are responsible for each other and for future generations.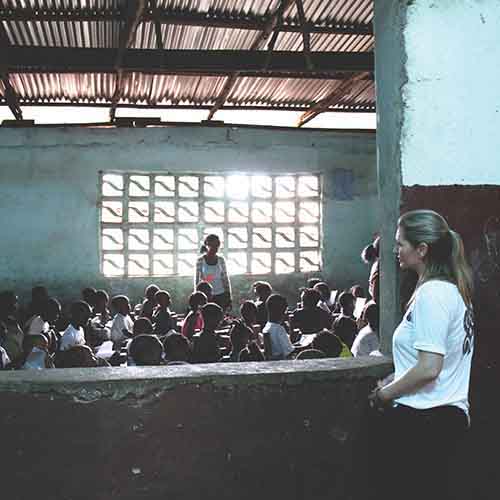 How Does a Company Become a B Corp?

To become a B Corp, a for-profit company must meet the rigorous certification process. The B Impact Assessment is a comprehensive tool that evaluates a company's social and environmental performance, impact, and governance. To become a B Corp, a business must score at least 80 points on the B Impact Assessment. This assessment is out of 200 points.
The median score for most businesses who complete the assessment is only 50.9. As of March 2021, less than 10% of companies applying for B Corp certification have received it.
The B Corp community also requires that companies change their company bylaws or articles of incorporation to legally require their social purpose and commitment to higher standards.
The B Impact Assessment uses advanced metrics to evaluate and score the overall positive impact of a company's operations and business model. The 5 main areas of impact that are rated include governance, workers, community, the environment, and customers.
MiaDonna is proud to report that our score is 92.9, significantly higher than the current median score for ordinary businesses of 50.9. What's even more special is that we are the first diamond company in the United States to achieve this elite certification.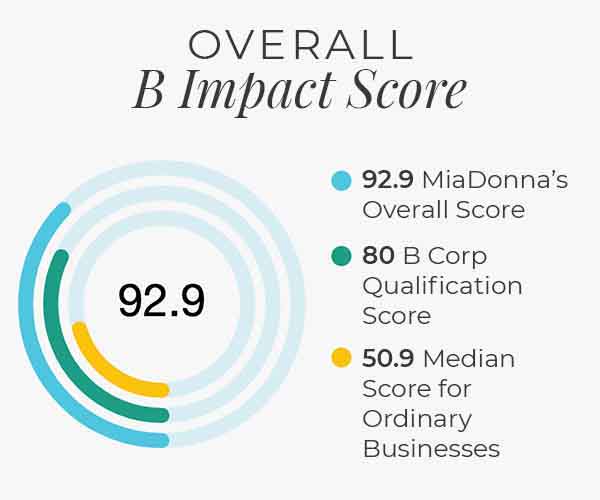 MiaDonna's Journey to B Corp Certification

Our founder, Anna-Mieke Anderson, saw a problem: the tragic humanity and environmental repercussions of diamond and gold mining. As a mother herself and having lost her own mother when she was a child, she knew she had to do something to empower other women and families within diamond mining communities to thrive outside of mining.
She determined that the best way to sustainably fund her projects and drive real change was to create an innovative fine jewelry line that did not create more damage to the environment. With that, she pioneered the lab grown diamond industry and one of the world's first social enterprises.
"Becoming B Corp certified is a very rigorous process– and justifiably so! It pushed us to do better and helped identify more ways we could improve performance to positively impact employees, customers, the earth, and society. Since the inception of MiaDonna, my goal was to create the greenest fine jewelry company possible. Our B Corp Certification validates the work we've done and continue to do. We hope others will follow this lead."
        – Anna-Mieke Anderson, CEO and Founder.
MiaDonna has always been a foundation-first social enterprise. The Greener Diamond and MiaDonna were both established in 2005, so that 10% of all sales would go toward empowering communities to grow food instead of mining for diamonds.
Becoming B Corp certified was essential to validate all that we have done with the business and foundation. This touches every aspect of our business, from our store and headquarters in Portland, Oregon, to our foundation's organic farm in Liberia, to the fine jewelry that reaches our customers' hands every day around the world.
What Are The Implications of B Corp Certification
Becoming B Corp certified is massively important for us, the jewelry industry, and responsible businesses everywhere. The certification is a testament to MiaDonna's commitment to using business as a force for good and creating a sustainable economy. It provides credibility, accountability, and transparency to consumers who want to support responsible businesses.
B Corp certification also has legal implications for companies that want to use their business operations to make a positive impact. In some states, companies can incorporate as public benefit corporations or adopt a B Corp status as a legal entity. This legal framework requires companies to consider their social and environmental impact and balance it with their financial performance.
Recognition Beyond B Corp Status

Achieving this certification has helped us gain greater visibility in other circles. In 2023, we were recognized as 1 of 300 global companies for the Real Leaders Impact Awards.
We were 1 of only 5 businesses in Oregon to win this award. Many other winners were certified B Corps as well. We were honored to be in the same company with iconic B Corp brands such as TOMS, Patagonia, and Warby Parker.
Other awards include:
World Biz 2019 CSR Leader 100
The Corporate Social Responsibility (CSR) Leader 100 showcases the companies that have made the greatest difference and impact. The companies we have highlighted in our CSR Leader 100 are the flag bearers this year. These companies and the specific project examples that we covered made the top list because they are leading the way.
World Biz Magazine 2019 CEO of the Year - Responsible Business
The CEO of the Year Awards celebrate exceptional business leaders globally that are making a significant mark on their industries. We reward visionary leadership that has the potential to redefine the future of business and its global impact.
World Biz Magazine - 2019 Top 50 Most Inspirational CEOs of 2019
"This is a very well deserved recognition and based on her tireless work in bringing hope and opportunities to deprived communities globally alongside with her entrepreneurial success."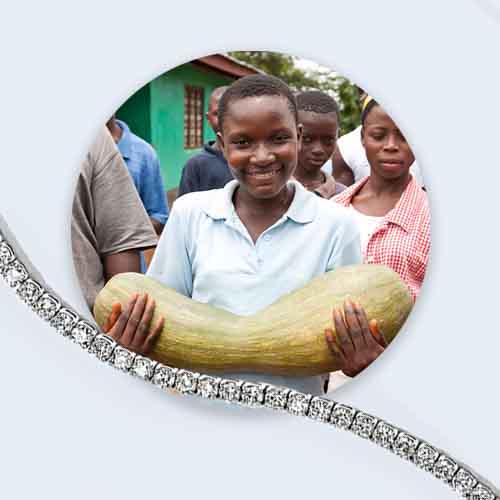 Partnering with B Corporations

In 2022 MiaDonna partnered with fellow B Corp, Aether Diamonds, to bring customers the next generation of lab grown diamonds. Aether diamonds are not only better for the environment, but they are the first diamonds to actually benefit it. They are less harmful, less destructive, and more ethical than mined diamonds and even most lab grown diamonds.
Their process captures carbon from the atmosphere– the carbon that would otherwise contribute to global warming. This carbon is then transformed into lab grown diamonds.
This partnership allowed us to deepen our commitment to environmental sustainability and bring more value to our customers. We are proud to collaborate with Aether Diamonds, another company devoted to using business to make a positive difference in the world. In the future, we look forward to more opportunities to support and partner other B Corps.
What's Next For MiaDonna As A B Corp?

Regular audits by B Labs are required to maintain our B Corp certification. We welcome the process. We use it to find new ways to advocate for the consumer, diamond mining communities, and the planet.
We hope that being more socially and environmentally responsible becomes the norm for more companies! In the meantime, we are happy to continue blazing the trail, and encourage you to join us in the journey.