Top 8 Elegant 1920 Style Vintage Wedding Rings
Article by MiaDonna
Selecting the dream ring for your engagement is a crucial step in planning your special moment. With countless options out there, choosing one can feel impossible, but taking the time to choose the perfect ring will certainly pay off. Vintage wedding rings, especially those modeled after the 1920s style, are some of the most popular for a reason. Choose one of our elegant and ornate wedding rings, and wow the one you love.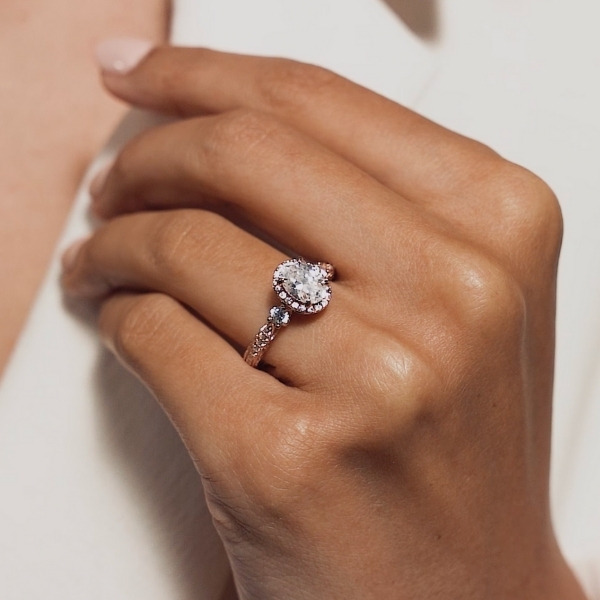 Crafted with Lab Grown Diamonds and complete with a stunning halo effect, this intricately detailed ring will feel like luxury at your fingertips. Hand engraved with your choice of center stone and set with a claw prong, you can personalize this ring, to add an extra touch of love.
Cecelia Three Stone Engagement Ring: Starting at $2,305 (setting only)
---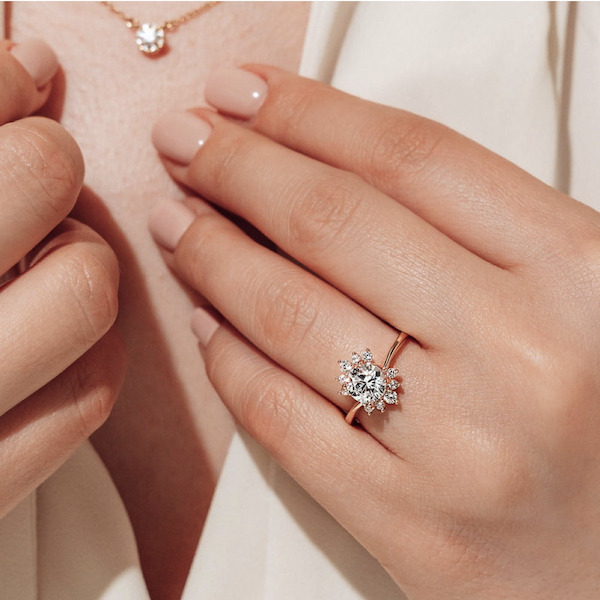 Uniquely designed with an unforgettable floral touch, the Matilda Halo Ring is one of our newest vintage engagement rings. Choose your favorite center stone and showcase it, nestled between two half halos of Lab Grown Diamonds, and share true romance with your loved one.
Matilda Halo Engagement Ring: Starting at $1,208 (setting only)
---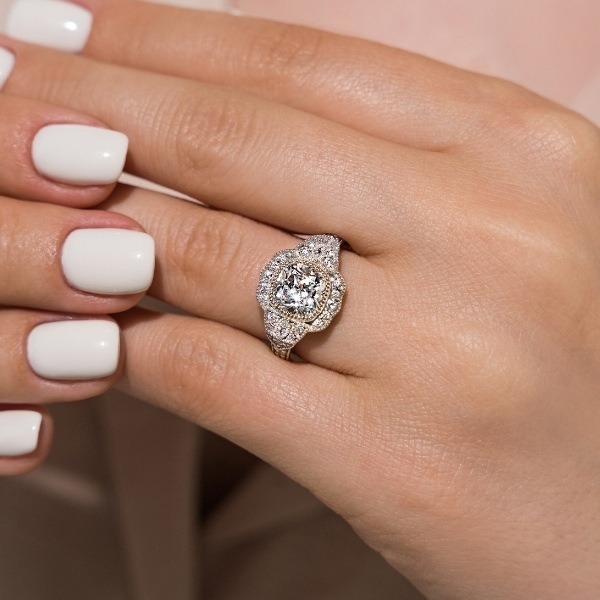 ---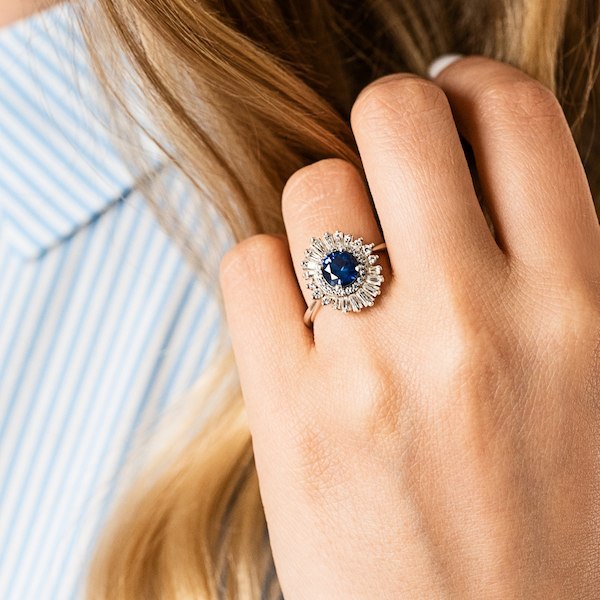 A ring like no other, the Delphine combines round and baguette-shaped Lab Grown Diamonds to catch your eye and your heart. Sitting atop a smooth wedding band to keep all the attention where it needs to be, this ring truly is astonishing in its beauty. For those who love a vintage art deco look, we recommend choosing a Sapphire as your center stone.
Delphine Vintage Engagement Ring: Starting at $2,933 (setting only)
---
The antique design of the Tory Solitaire gives it that extra touch of elegance, complete with a perfectly framed cushion-cut center stone. With delicate filigree detailing around the band of the ring, you'll both love this unique design for many years to come.
Tory Solitaire Engagement Ring: Starting at $683 (setting only)
---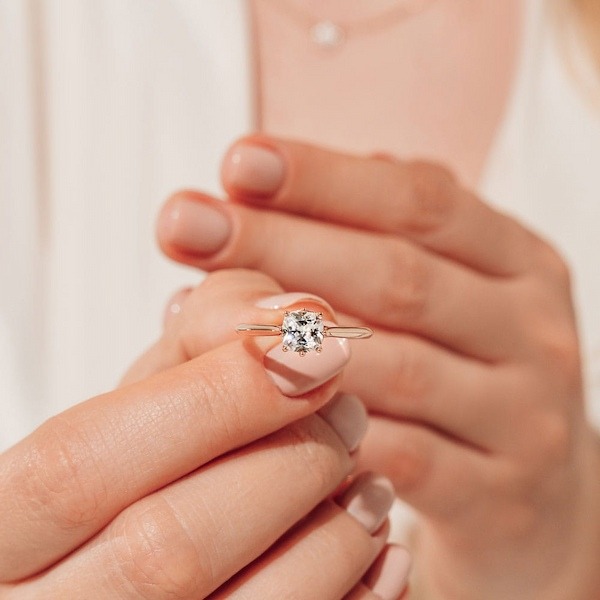 ---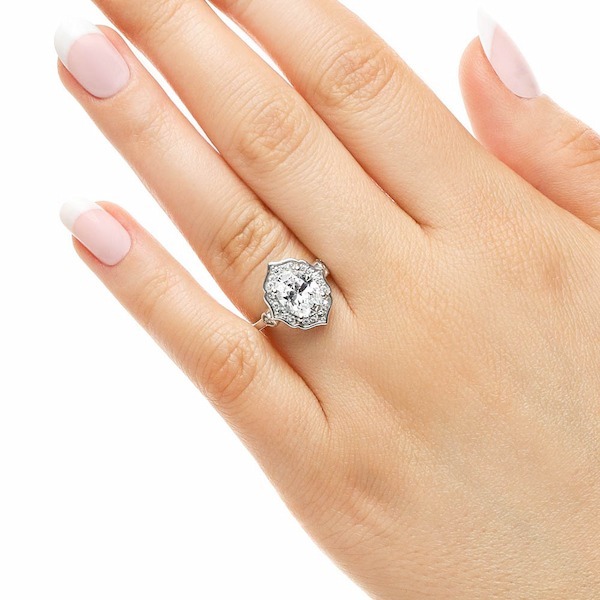 ---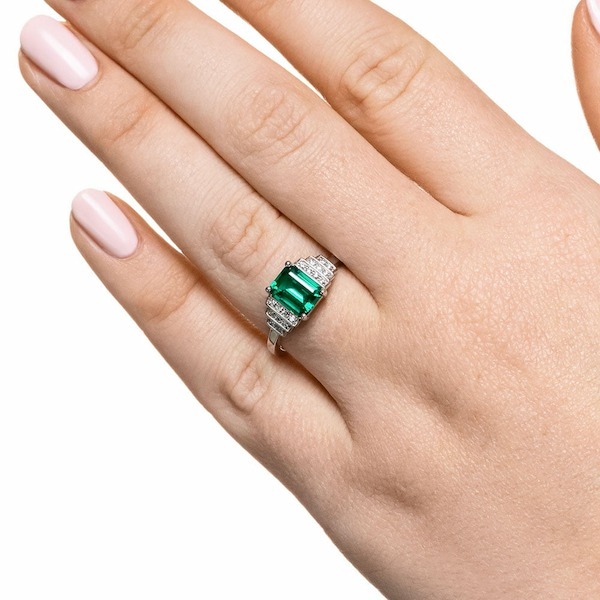 This bold and beautiful ring looks stunning with striking Lab Grown Diamond or Lab Created Gemstone as the focal point. Framed by three rows of Lab Grown Diamonds, adorning your loved one's hand with this jaw-dropping ring will show them just how valuable they are to you.
Vivienne Engagement Ring: Starting at $1,091 (setting only)
Haven't found your ideal ring here? We have everything you could dream of. From Victorian fashion and solitaire styles to timeless and romantic designs, you can find the perfect vintage wedding ring for you and your loved one here. Another option is to have the team at MiaDonna craft your ring based upon your design ideas. Our 3-step custom jewelry design process makes it easy to create your dream engagement ring, wedding band or accessory.