Trending Now: Toi et Moi Stone Engagement Rings
Article by MiaDonna
Having a difficult time choosing between two different center stones for your engagement ring? Why not choose them both? The popular trend of setting two gorgeous stones on your ring has really picked up in popularity recently with fabulous rings shown all across social media by Megan Fox, Ariana Grande and others. Although this might seem to be a fairly new style it has actually been around for quite some time. First Lady Jacqueline Kennedy revealed her iconic engagement ring featuring an emerald-cut emerald alongside an emerald-cut diamond 70 years ago.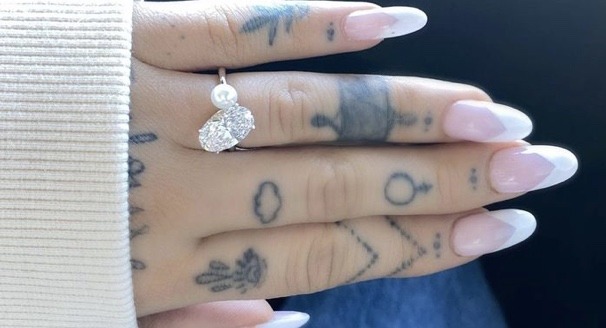 Toi et Moi rings, also known as Two Stone rings, are often a pairing of two very different gemstones to reflect a variety of meanings such as birthstones of a couple, a cherished object from a family member plus the new stone from the love of their life, or two different stone cuts that heighten the dazzling look when placed side by side. Ariana Grande's engagement ring features a pearl that passed from her grandfather to grandmother and then to Ariana, set alongside an oval cut diamond estimated to be between 5-7 carats.

Another example is the bold two stone engagement ring that Machine Gun Kelly presented to fiancee' Megan Fox. He recently described his vision for the ring."I know tradition is one ring, but I designed it with Stephen Webster to be two: the emerald (her birthstone) and the diamond (my birthstone) set on two magnetic bands of thorns that draw together as two halves of the same soul forming the obscure heart that is our love.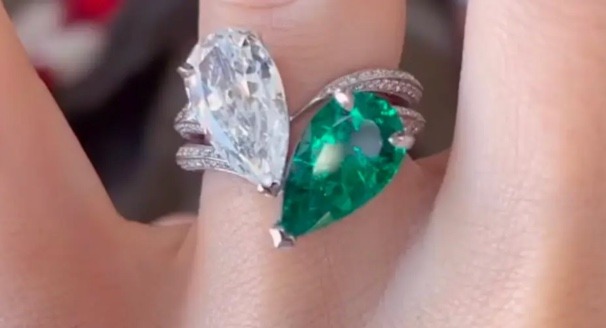 And Toi et Moi rings aren't just being used for engagement rings anymore. Many women are embellishing their right hand with a statement piece of their own design that commemorates major events, loves, milestones and more. Self-purchasing has really taken off and is the perfect way to tell the world that you're taking charge and not waiting for a gift or someone else's selection that may not be spot on with what you'd like to see on your hand.

At MiaDonna, our Custom Design Specialists are experts at taking your concept from verbal description or paper napkin sketch to a CAD design, final rendering and then a stunning piece of jewelry that you will cherish forever. One amazing fact that makes the whole process even more exciting is that our team doesn't charge for developing the CAD renderings to get the process started. Others often charge upwards of $350 or more just to get your concept into digital form.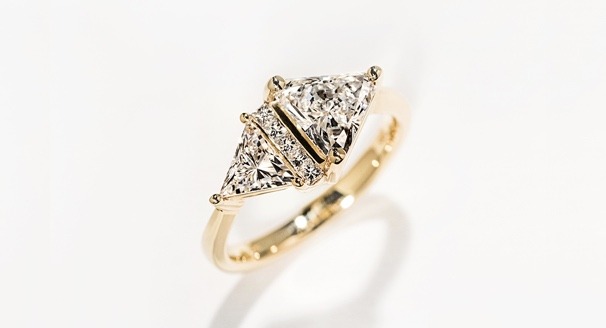 The MiaDonna team has had the pleasure of crafting countless Toi et Moi engagement rings for a variety of clients, combining their dream designs with expert materials and craftsmanship right here in the U.S. One custom Toi et Moi ring that we recently created combined an oval Aquamarine and a round Diamond in a two tone setting. The stones had belonged to the client's grandmother and mother, respectively, and she wanted to have a sentimental piece to remind her of their love. The finished ring is a unique piece that she will be able to hand down for generations.

If you're loving the trend of Toi et Moi rings, contact us today to get started designing the ring of your dreams.