Bigger, Better, Brighter: How to Upgrade Your Wedding Ring
Article by MiaDonna
Is your wedding or engagement ring ready for an update? Give it a revamp with endless resizing and resetting possibilities.
Your engagement and wedding rings are an important part of your story. They represent an everlasting commitment to love and are therefore designed for lifelong wear, but every story has different chapters in which its characters evolve. Times have changed and so have you — so why not upgrade your wedding ring to reflect this?
While you may be hesitant to alter your precious piece, there are several ways to revamp your ring without taking anything away from its sentimental value. Keep reading to discover the reasons for upgrading your wedding ring (or any special ring for that matter). We'll also provide some ideas to inspire your transformation!
Reasons to Upgrade Your Wedding Ring
It's likely that you loved your ring back then, but it's totally normal for your style and taste to change over time. Perhaps you hopped on a passing trend that you're not so fond of anymore, or maybe the shape, color, metal, or setting no longer suits you. You may even require engagement ring resizing if yours doesn't fit like it used to.
Your Bank Balance Is Higher
The average cost of an engagement ring is $5,000, but as much as you'd like to splurge for the occasion, this amount might be a stretch at the time of popping the question. Fast-forward a decade or two, and you and your partner are much more likely to be in a better financial position than you were when you wed. An engagement or wedding ring upgrade is the ultimate way to mark this momentous shift in your life.
You're Celebrating a Milestone
Allow your wedding ring to evolve with your relationship by making subtle changes when you hit milestone anniversaries. Trade your stone for an emerald when celebrating your twentieth anniversary or opt for a ruby when you reach forty fulfilling years of marriage. Regardless of how long you've been married, you could add a halo around the center stone to commemorate countless heavenly years of bliss!
You can honor a lost loved one by incorporating passed-down precious stones into your ring. Given that you never take off your wedding ring, this is a wonderful way to keep their spirit with you at all times, as well as keep an heirloom jewel safe.
If you're not ready to let go of your wedding ring after a divorce, why not transform its appearance entirely to represent a new stage in your life? You can repurpose the ring and wear it on a different finger or even turn it into another piece of jewelry.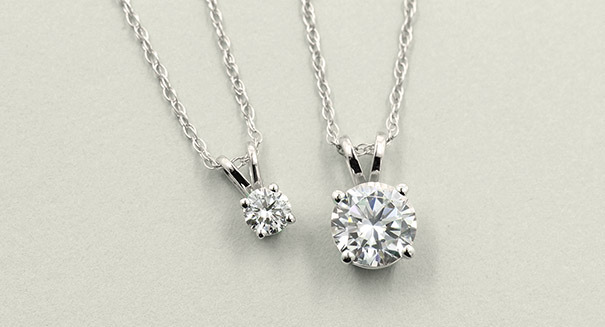 Ideas for Upgrading Your Ring
You want to remodel your wedding ring but aren't prepared to part with your cherished stone — but that's not to say you can't modify it.
Before
One of MiaDonna's clients, for example, was keen on keeping her original diamond center stone from her wedding set, but she desperately wanted something bigger. Our team of expert craftsmen reset the prong head to accommodate the new center stone, resized and polished her original engagement ring and wedding band and made them like new. We are currently in the process of designing a pendant to display her original center stone and keep it close to her heart. This example highlights how you don't have to dramatically change a piece in order to breathe new life into it.
After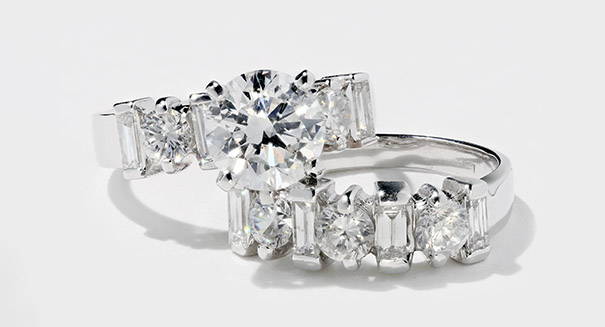 Sometimes, a breathtaking transformation is just what you want.

Another one of MiaDonna's customers recently upgraded her 1.0ct Lab-Grown Diamond for a 1.7ct center stone — that's almost double the size! She had always wanted a large stone for her engagement ring but this was out of her partner's budget at the time. You could also change the color to mark milestone anniversaries or suit your new style.
Change the Precious Metal
You used to be a yellow gold girl, but now you love the contemporary look of white gold — so why not make the switch? Or, if years of wear and tear have left your band looking dull next to its corresponding dazzling diamond, you could replace it with a brand new one. This option also benefits those who are allergic to the metal used in their original band.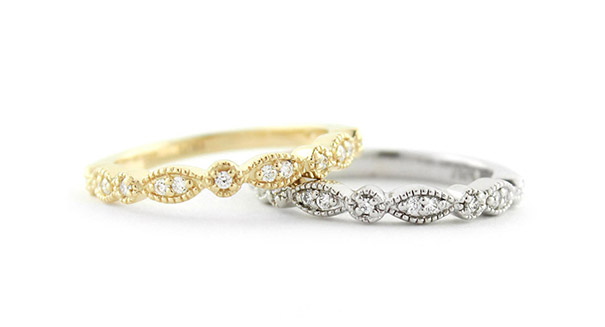 MiaDonna's Engagement and Wedding Ring Upgrade Service
There are no rules when it comes to wedding ring upgrade etiquette. In fact, you can remodel the ring entirely if you only want to hold onto a small element of it.
At MiaDonna, we specialize in resetting center stones and we think this is a great opportunity for those wanting to increase the size of a stone that wasn't financially viable before. Even if you're still not in a position to splurge right now, you can always go for a smaller stone with the prospect of modifying it in the future. We recommend buying at a level that you feel comfortable with and then upgrading your center stone later on when you are financially more comfortable. Our Diamond Upgrade Program is perfect for this: the full value of any Lab Grown Diamond purchased from MiaDonna can be traded up to a larger Lab Grown Diamond that is at least 2X the cost.

Whether it's to resize your engagement ring or revamp the design of your wedding ring — get in touch today with your ring upgrade request to discuss your options!