10 Best Gemstone Engagement Ring Styles
Article by MiaDonna
Selecting the right engagement ring can be a struggle, with the pressure of the proposal mounting on top of the overwhelming options available. But, choosing a Lab Grown Gemstone ring will add a special and unique touch to your engagement, showing your partner just what they mean to you.
Lab Grown Gemstones are identical in optical, chemical and physical properties to gemstones formed in the earth, but are typically superior in quality, ethics and priced up to 90% less.
These are our top picks for engagement rings with Lab Grown Gemstone center stones, for a show-stopping piece of jewelry that is sure to make your partner smile.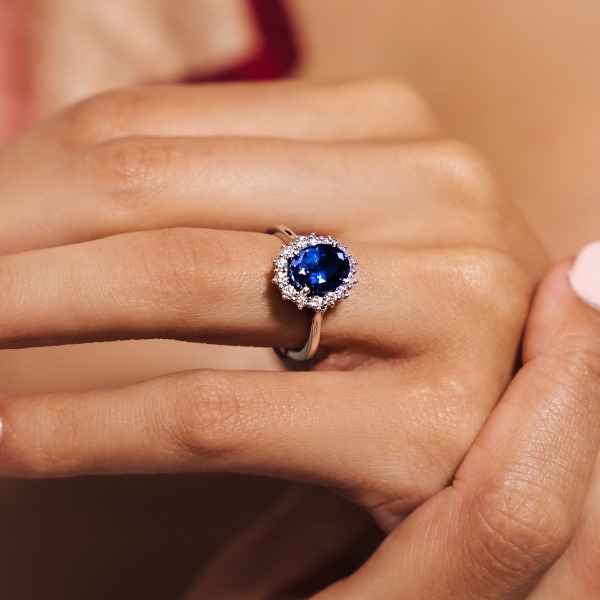 An oval cut center stone of your choice sits nestled within a crown of Lab Grown Diamonds with the Flora – it's a stunning vintage engagement ring. Truly magnificent, this original piece will turn heads everywhere, especially with a Lab Grown Blue Sapphire like the one shown here.
Flora Engagement Ring: Starting at $1,929 (setting only)
---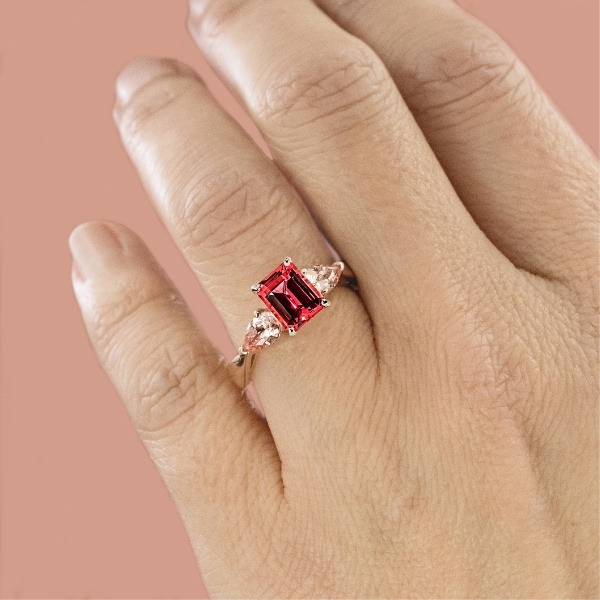 ---
The unique floral design of the Grace Engagement Ring beautifully showcases your fiancée's favorite round cut center stone with accenting Lab Grown Diamonds. A beautiful flower-inspired ring like this is ideal for nature lovers and those with active lifestyles.
Grace Engagement Ring: Starting at $1,037 (setting only)
---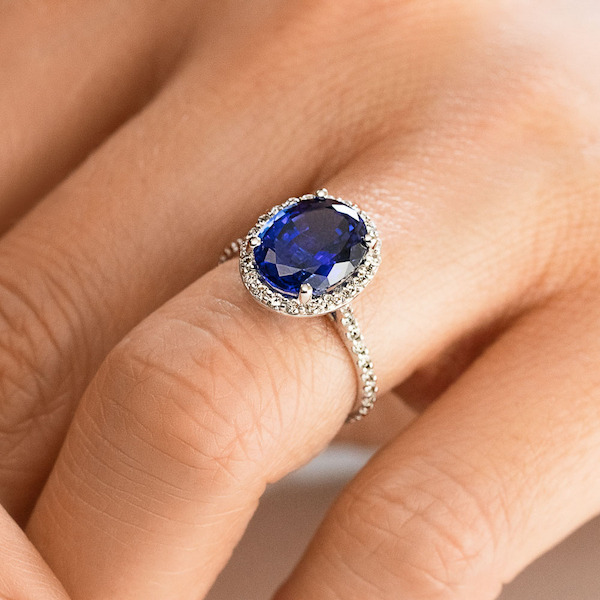 ---
---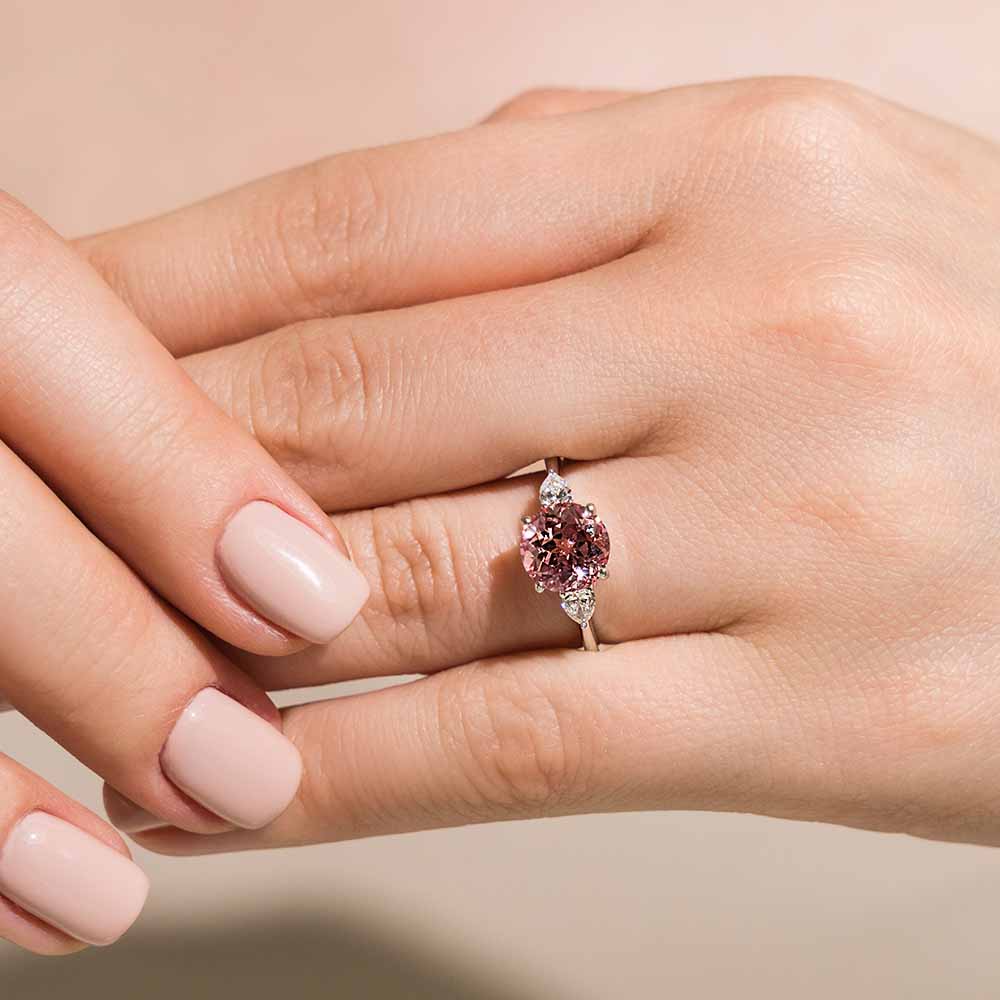 ---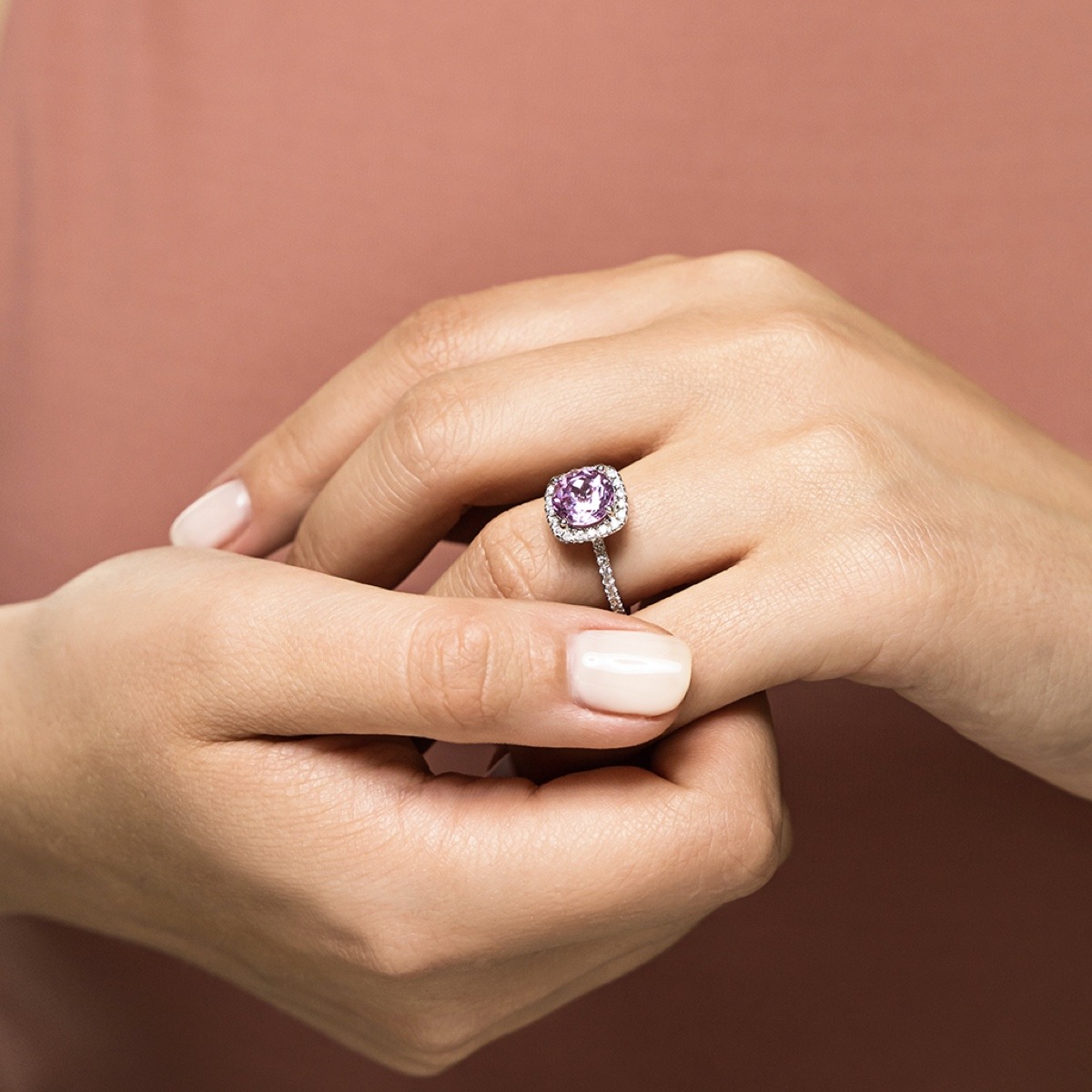 Petite yet powerful in its impression, the Venetian Stackable Engagement Ring features a cushion or round shape center stone surrounded by delicate Lab Grown Diamonds that also span over half the length of the band. This one stands out even more when you stack multiple bands on either side!
Venetian Stackable Engagement Ring: Starting at $1,208 (setting only)
---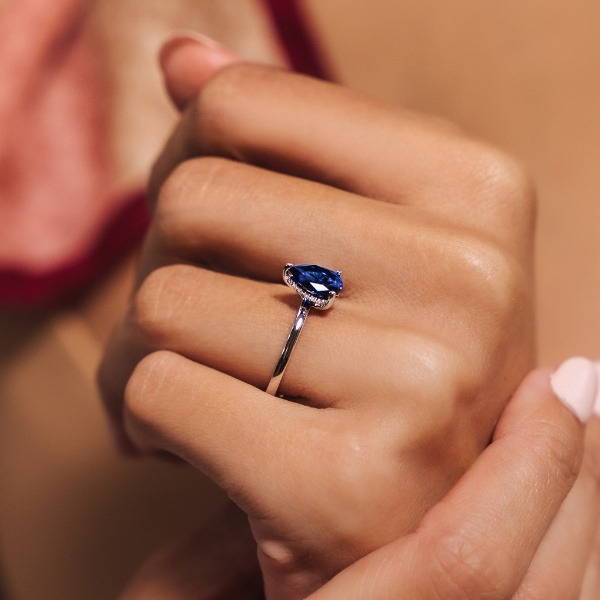 ---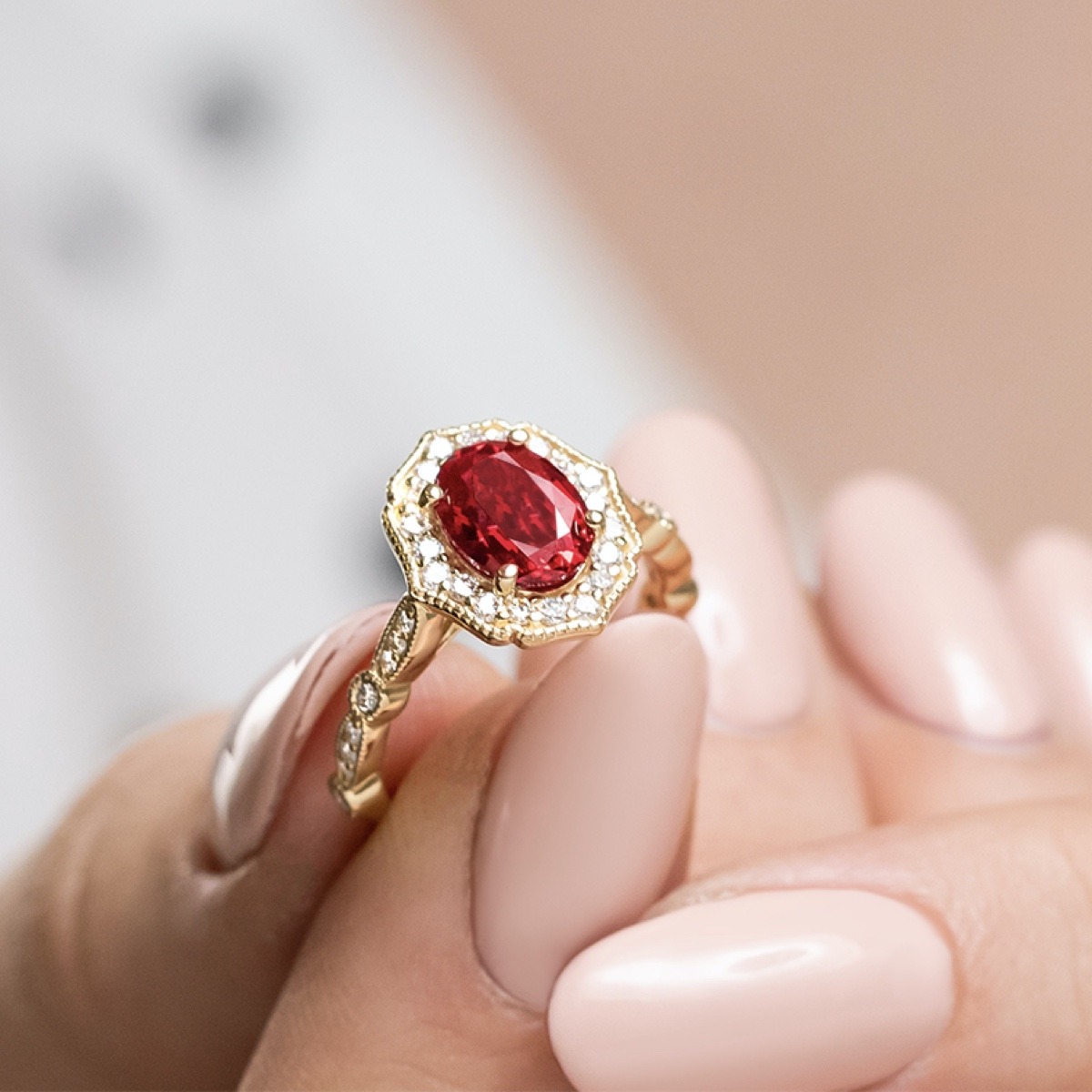 ---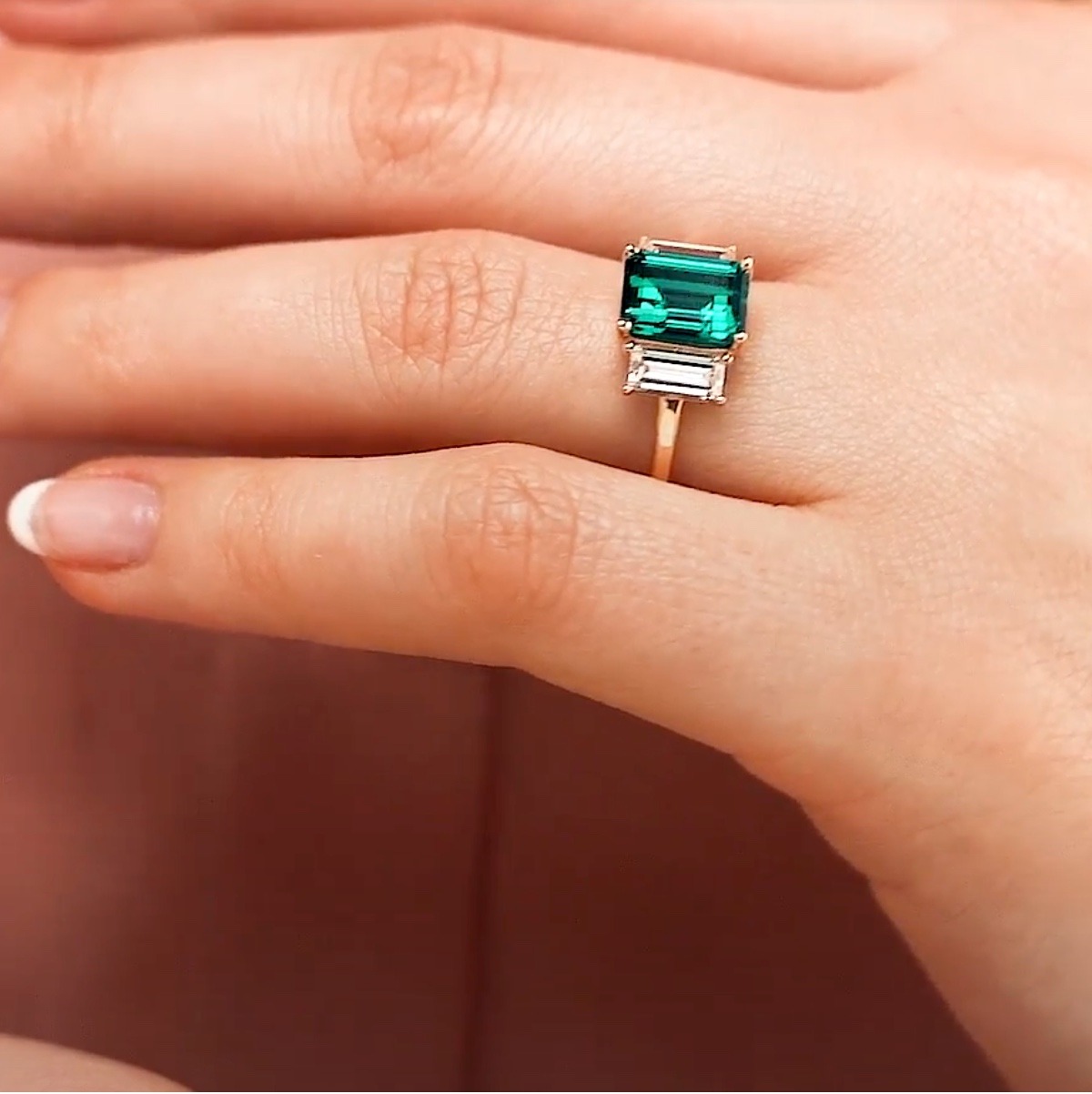 Featuring a basket set emerald cut center stone set between two smaller emerald or baguette cut stones on either side, the Isla is an affordable engagement ring that showcases your special stone exquisitely. Shown here with a Lab Grown Emerald that is sure to wow the love of your life!
Isla Three Stone Ring: Starting at $772 (setting only)
Selecting a classic yet unique engagement ring can be challenging, but blending Lab Grown Diamonds with bright and striking Lab Grown Gemstones is one way to make an impression that will last a lifetime. Choose a ring that you'd love to see in your family for generations to come; pick an engagement ring as eternal as your love.
If you still haven't found exactly what you were dreaming of, our Custom Design Specialists can work with you to create a one-of-a-kind design that is sure to take your breath away every time you and your partner look at it!