Inspirational Fall Proposal Ideas That You'll Love
Article by
Tis' the season to fall in love! We're quickly approaching proposal season - did you know that over 37% of engagements happen from November to February?! We have to admit, all of the changing colors, beautiful holidays, and colder weather has us feeling romantic too! It's no wonder why so many engagements happen during the holiday season. If you and your partner are fans of Autumn and all of the scents, traditions, and colors that accompany it, we have a few fall proposal ideas for you to surprise your special someone!
Pumpkin Seeds & Diamond Rings
First (and maybe even the cutest), decorating or carving pumpkins together! You can sit opposite of one another, having a contest, and then reveal your designs to each other! While carving "Will You Marry Me" into a pumpkin could be difficult without a large pumpkin and expert carving skills, perhaps carving a ring design or something symbolic of your love would be easier! You could use pens to decorate your pumpkin to pop the question, or use multiple pumpkins to carve your message!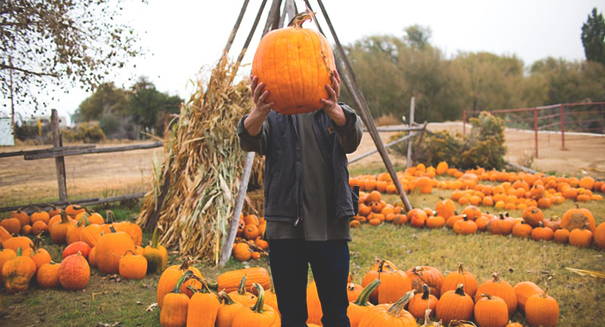 Falling in Love in Falling Leaves
Another festive idea to celebrate the season and cuddle closely is to plan a picnic in a beautiful park where the leaves are all changing! Pack a fluffy blanket, some of your favorite wine or an insulated mug filled with warm apple cider, some snacks, and sit back and enjoy each other's company! You could have an area set up before you arrive, or even plan to have a photographer in the area to capture a special moment for you!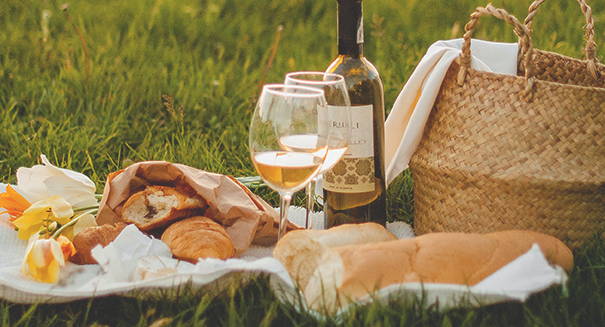 We can't go into colder weather months without mentioning s'mores by a fireside! Finding a cozy AirBnB with a beautiful fireplace is a great idea for a weekend staycation! You may also be able to find a cute coastal spot with a safe stone fireplace on the beach to wrap up and enjoy some s'mores while watching the sunset! Either way, we're all about being cozy, comfortable, and happy! This could be a perfect, intimate moment to ask your partner to share forever with you.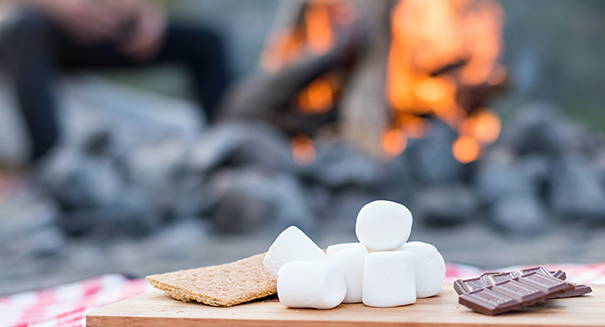 Pick the Love of Your Life
When you think of fall, how can you not think of apples and all of the amazing spices that accompany it?! Another great idea would be to plan a day to go apple picking at a local orchard! Many orchards are open for reservations, and you must bring your own basket to go picking, why not make a date of it? Decorate baskets the night before, and plan your special moment together among the apple trees! Enjoy the scenery and capture it on camera with a local photographer, and maybe plan to make an apple pie together after returning home!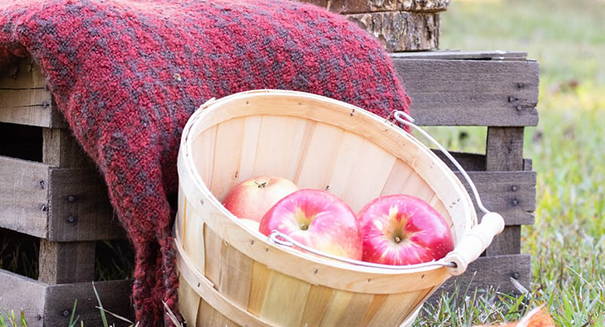 If you're in a state as beautiful as Oregon and as plentiful in wineries, a weekend wine tour might just be perfect for you! Private tours are available for booking, and what better way to kick off a lifetime together than with a perfect glass of wine and stunning fall views? Search and see what's available in your area and reach out to the winery for help planning that perfect moment to drop down to a knee!
If your partner is a fan of all things pumpkin spice, you could plan a surprise pumpkin spiced themed breakfast in bed, complete with pumpkin spice scones and muffins. Then tie a piece of string to the handle of the cup holding the pumpkin spice latte and attach the ring. There will be an extra sweet surprise when they go for a sip.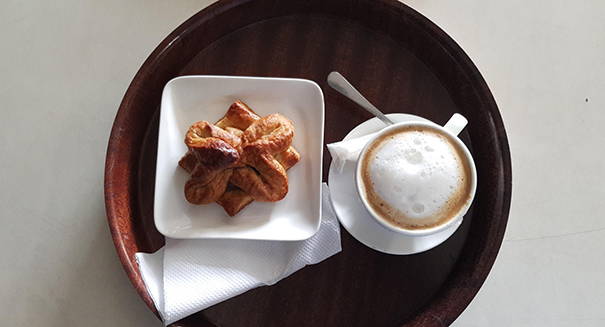 One last idea, but most certainly not least, is to plan a friendsgiving with a handful of your very closest friends (with masks and maintaining social distancing protocols). If you're both very close to your friends, and you want to include them in the surprise moment, plan a beautiful dinner but let your friends in on the surprise! They'll be excited for you both and happy to celebrate your engagement with you over some mulled wine and delicious dinner!