The Ultimate Guide to Fashion Rings
Article by MiaDonna
Seven Stunning Fashion Rings for Women
For centuries, fashion rings have been an expression of style, status, and personality. Adorning oneself with beautiful rings is a timeless tradition! Keep reading to discover our selection of favorites to wear daily or to save for special occasions.
Fashion rings, or right-hand rings, are all about the aesthetic appeal. We wear wedding bands and engagement rings with symbolic intent, but we wear fashion rings just because.
Let your style shine while accentuating your outfits with a touch of ring styling using our right-hand ring collection. Whether you wear them for a deeper reason or just because they are pretty, is up to you — there are no rules to the sentimentality behind your ring.
Get creative with your jewelry pieces by wearing right-hand rings without limits. Here are eight resplendent styles to get you started.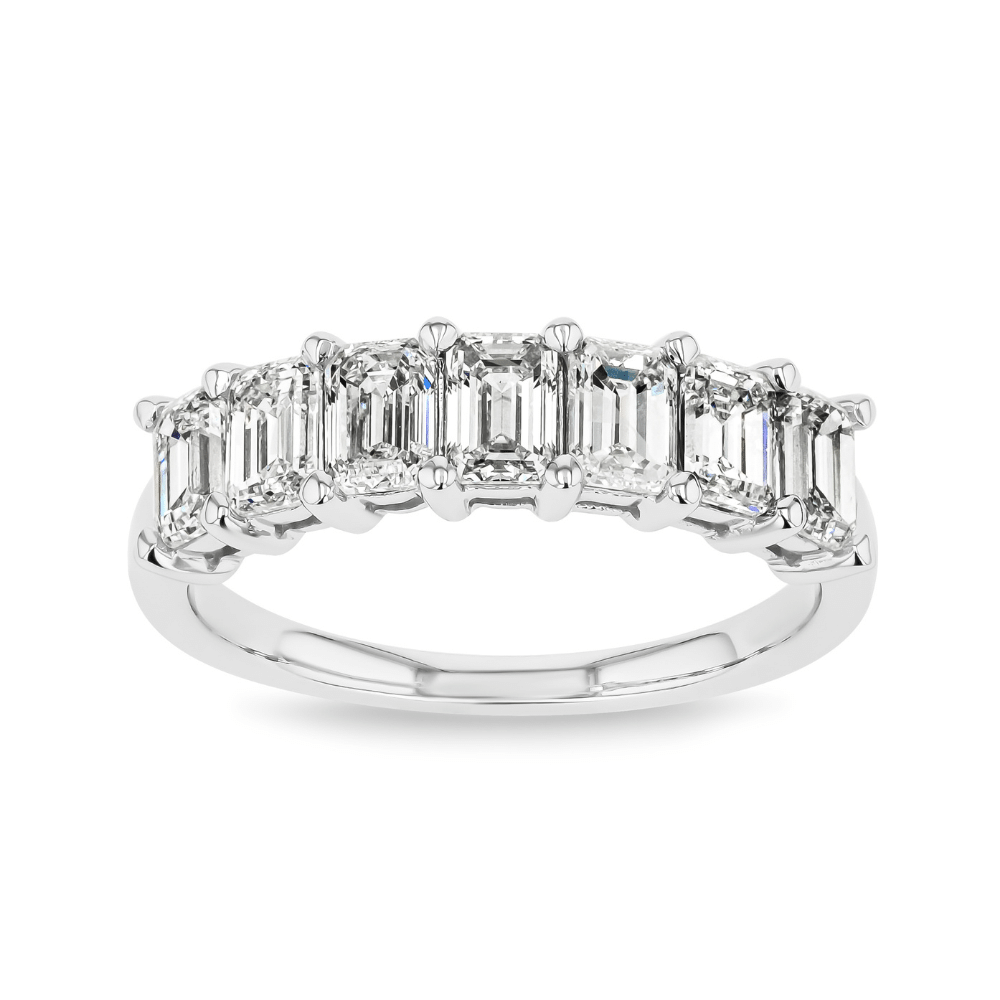 The Estate is luxury and beauty combined, featuring a beautiful array of seven Emerald Cut Lab-Grown Diamonds. Wear it alone or enhance your engagement ring with the extra sparkle of this stunning band.
The Estate Band: Offered at $3,395
---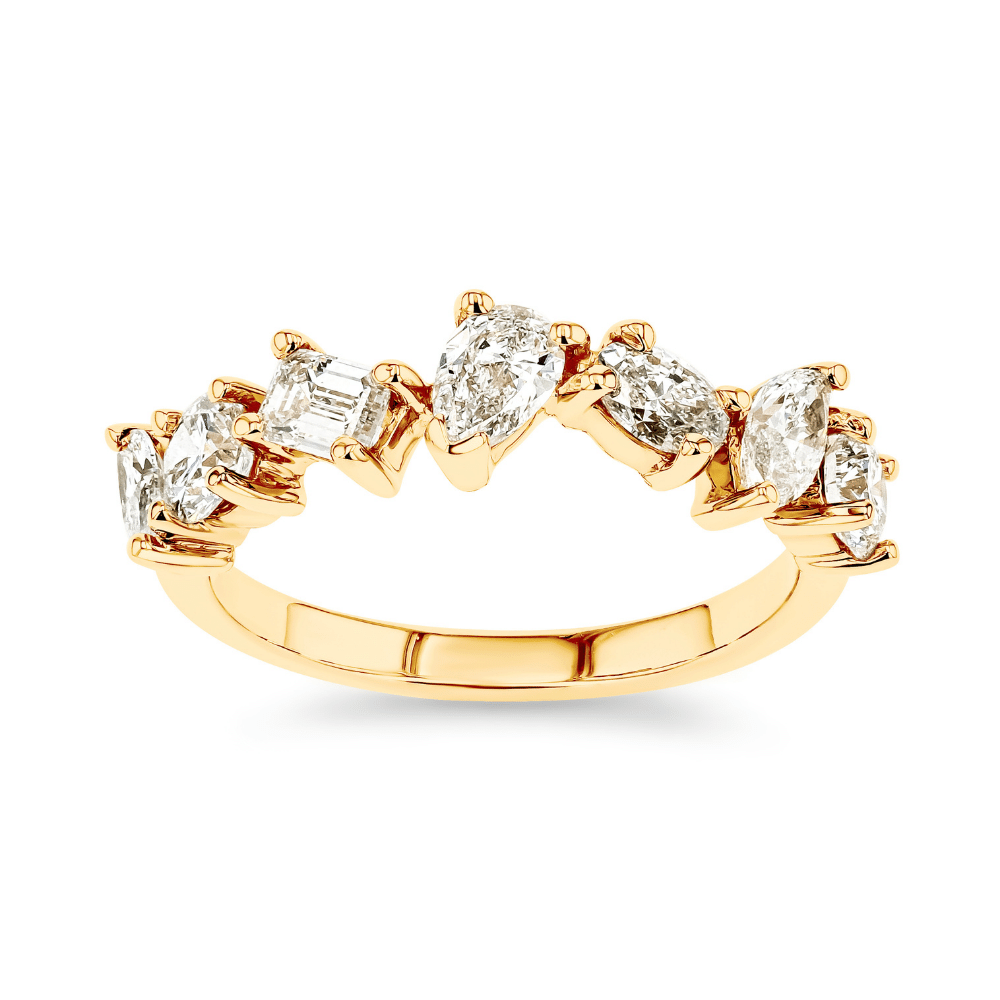 Adorn your fingers with this daring asymmetrical band. A mix of alternating shaped Lab-Grown Diamonds adds a touch of intrigue to this ring, adding an aesthetic flair to your jewelry box.
The Chateau Band: Offered at $2,245
---
Show off your personality quirks with the Cabana. With seven Pear Cut Lab-Grown Diamonds decorating the band, this right-hand ring will dress up your fingers, elevating any outfit.
The Cabana Band: Offered at $2,300
---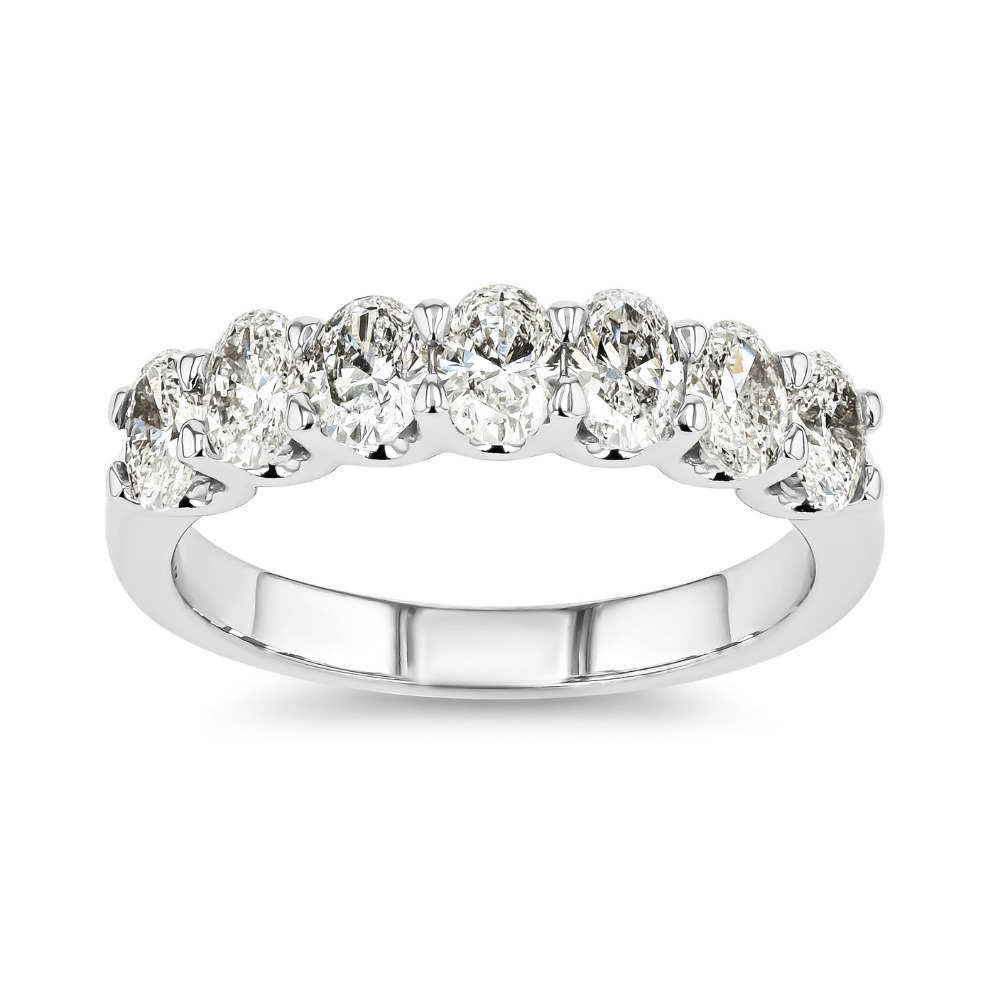 For a dazzling ring that looks gorgeous on any finger, choose the Villa. Seven Oval Cut Lab-Grown Diamonds will catch the eyes of those around you, bringing beauty and grace to your ring styling.
Villa Diamond Band: Offered at $2,198
---
Two Lab-Grown Diamonds nestled together in an asymmetrical bundle make this Toi et Moi ring a classic style rising in popularity. Choose this strikingly one-of-a-kind ring to sport as a stand-alone piece or clustered with other bands.
Fleur Toi Et Moi Band: Offered at $3,500
---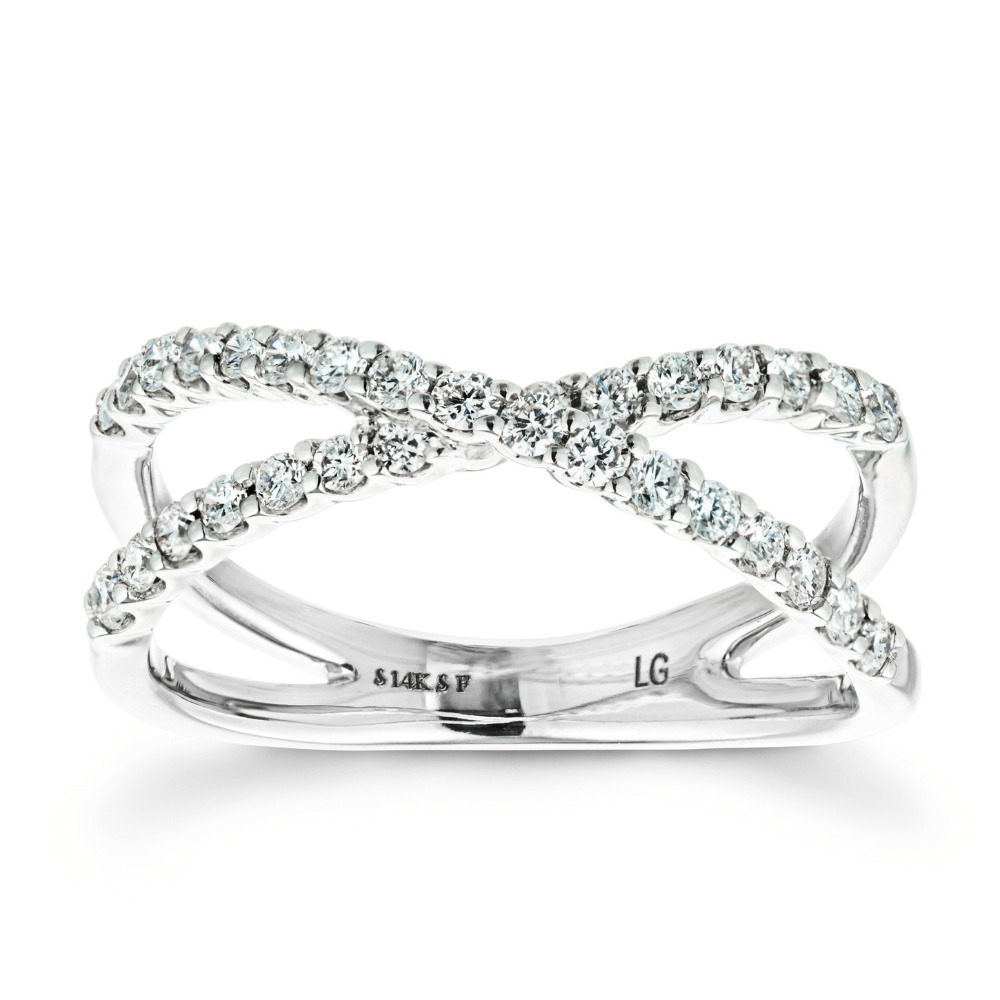 Wear two intersecting bands with this elegant crisscross design, embellished with 0.50ctw Lab-Grown Diamonds. Treat yourself to this unique diamond fashion ring for a piece of jewelry you can use daily or save for special occasions.
Criss Cross Band: Offered at $1,095
---
Simplistic and chic, this semi-bezel Lab-Grown Diamond ring is perfect for the everyday. This ring will be the center stage of your accessories, with a single dazzling stone taking your looks to the next level.
Semi Bezel Set Ring: Starting at $1,000
Our collection of fashion rings is versatile, so you can dress them up for a special event or tone them down as part of your everyday jewelry. Though they may be called right-hand diamond rings, why not break the mold and choose one of these styles as an engagement ring? Whether worn on the right or left, fashion rings are a must-have for every jewelry collection.